Summertime Prosecco Recipes You'll Love
Pour it up with these white wine recipes.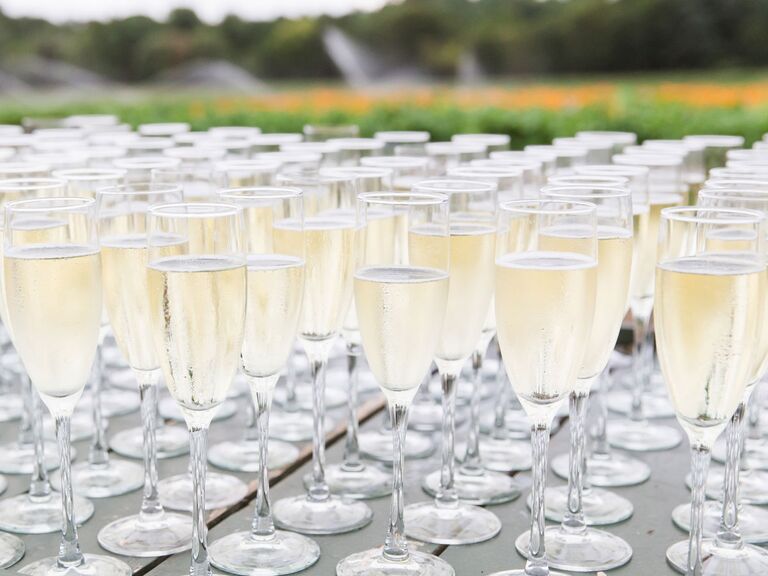 Servidone Studios Photography
Crisp and bubbly prosecco makes cocktail hour at summer weddings super fun, not to mention tasty. We searched Instagram for the best ways to make the sparkling Italian white wine even better—by mixing it into yummy cocktails. Below, check out the coolest prosecco-based concoctions we could find.
This Plum Prosecco Mixture
Combine prosecco with plum juice and garnish with slices of the pretty, deep purple fruit. Don't forget a sprig of fresh herbs like rosemary for a drink that's photo worthy.
This Blueberry Fizz Prosecco Drink
Blueberry juice, prosecco, fresh berries and thyme make this beverage a delicious one.
This Mint Prosecco Concoction
Top off prosecco with a few mint leaves for a cocktail with some added zest.
This Lemon and Berry Prosecco Sangria
Prosecco and sangria sounds like a match made in heaven, and that's exactly what this drink is. Fresh lemons and strawberries make the beverage equal parts sweet and sour.
This Pineapple Prosecco Sip
Tropical pineapple, blackberries and prosecco served in a mason jar makes for a fruity, refreshing summertime sip.