Would You Wear Rainbow Makeup at Your Wedding?
Even if you've always wanted to be a unicorn, is your wedding day the best day to try it out? We talked to an expert to get the details.
by Carrie Anton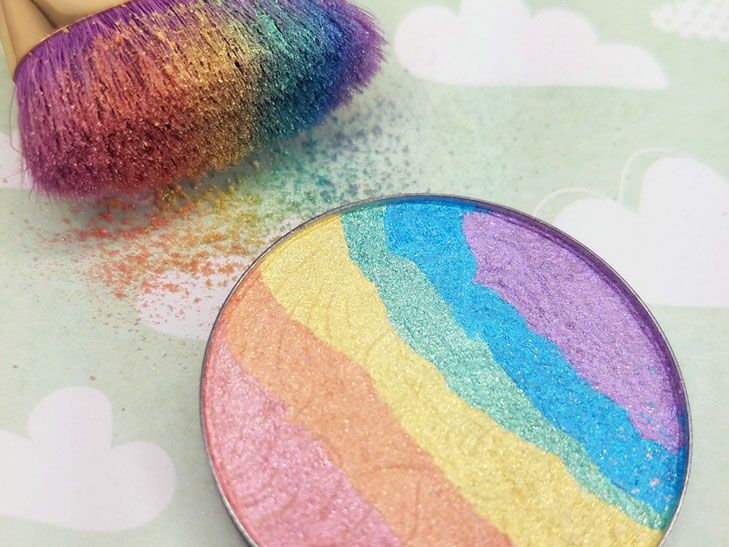 photo by
BitterLaceBeauty.com
If you've always dreamed of a fun wedding full of pops of vibrant color, then the latest makeup craze consuming the Internet might leave you with a few ideas. Created by Etsy shop Bitter Lace Beauty, Prism, the powder-based, pastel-striped highlighter, allows you to paint a glittery rainbow on your face.
While looking like Rainbow Brite might not be your top bridal beauty goal, the colors can be used separately, allowing you to pick from frosty shades of pink, peach, yellow, light green, sky blue and lavender. While touted as a highlighter, the pigment is also said to be rich enough to double as a sparkly eyeshadow.
The trend quickly went viral, causing the Prism palette to sell out. However, via a message on the Etsy shop homepage, the owner assures it will be back in stock on April 29, selling for $22.
Wearing this look for your bachelorette party or possibly a music festival-themed big day might work wedding-wise, but Nola Kahn, Creative Director and Makeup Artist, recommends against it. "Don't get me wrong, I love unicorns!" says Kahn. "But highlights should be subtle and brighten up your face instead of putting colorful iridescent stripes on your skin."
And while makeup highlights can work well to enhance your natural beauty, Kahn warns that overly frosty highlights don't always translate well when photographed.
To highlight your features when getting married, don't go for coverage, and instead focus on adding a soft, dewy glow. "An easy way is to get a good champagne color, which looks great on everyone," says Kahn. "When applying, only highlight the high points of your face, and the corner of your eyes to open them up."
Sure, makeup can be fun to experiment with, but if you want your wedding photos to be timeless, maybe save the unicorn status for a night out with the girls. But if used very subtly, we love the glow it gives, like on the bride below.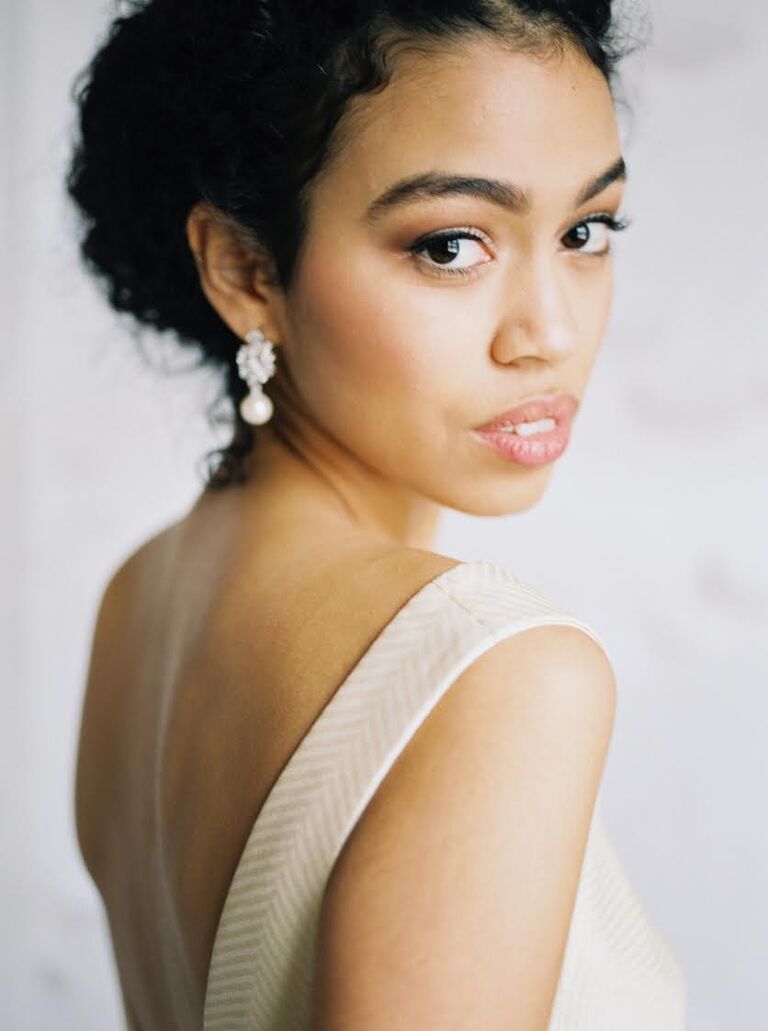 photo by
Jake Anderson Photography
Photographer: Jake Anderson Photography
Makeup: Nola Kahn
Hair: Leah Anderson
Styling: Mint + Lovely