What We Danced To: Moulin Rouge's"Come What May"
by Vi-An Nguyen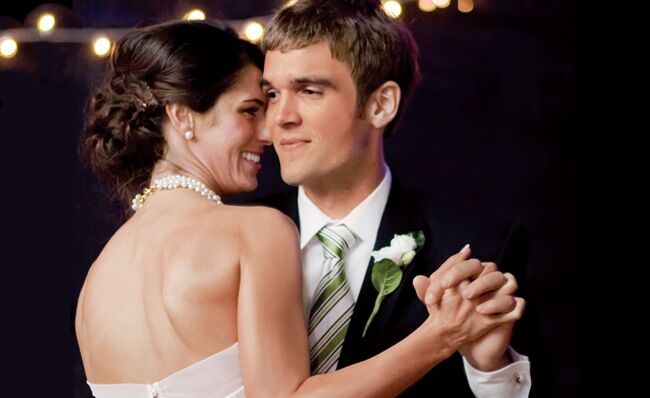 For Mallory and Brett, this song from the movie soundtrack was so perfect they used it all over their wedding.
At Their Ceremony: First, the couple had an instrumental version of the song played at their ceremony after the ring exchange.
At Their Reception: "Brett and I absolutely love this song and also had it sung as our first dance," Mallory says.
On Their Other Details, Too: Mallory and Brett also printed a quote adapted from the movie ("All you must learn is just to love and be loved in return") on some of their wedding details, like their favors, for an extra-personalized touch.
> See the rest of Mallory and Brett's wedding