What We Danced To: Rilo Kiley's "I Never"
by Vi-An Nguyen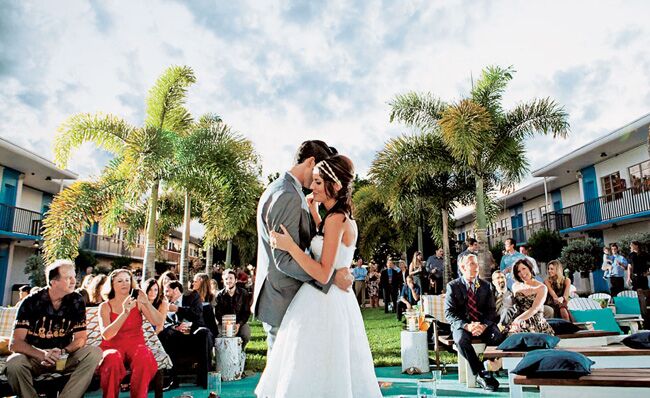 At their vintage wedding in St. Pete Beach, Florida, Lesley and Mike shared their first dance to this "ballad from a woman to a man" by indie rock group Rilo Kiley, Lesley says.
Why They Chose It: "This is my favorite band of all time, so Mike was being sweet and thoughtful when he suggested we dance to it. I said 'Of course!'"
Their Favorite Lyrics: "So let's take a loan out / Put it down on a house / In a place we've never lived / In a place that exists."
Memorable Moment: "Mike dipped me at the end, which I specifically told him not to do. It wasn't so bad and actually made for a really cute picture," Lesley says.
> See the rest of Lesley and Mike's wedding