One Couple's Honeymoon in Italy
Justina and Matthew reminisce on their honeymoon trip to Italy.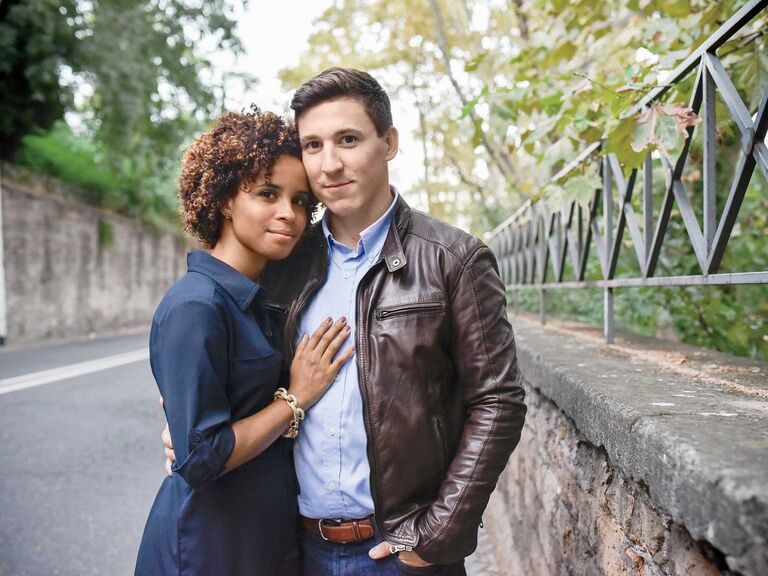 Roberta in Rome for Flytographer
Honeymoon at a Glance
Time of Year: September
Budget: $5,000
Length of Trip: 22 days
Travel Time: 12-hour flight from Minneapolis to Rome
Map it: After a three-hour layover in Detroit, the newlyweds touched down in Rome—the same bustling locale where they first met while studying abroad in college.
Book it: Rome: Pantheon Hotel; Assisi, Bolgheri, Cinque Terre, Florence, Nesso, Milan, Salerno: Airbnb.com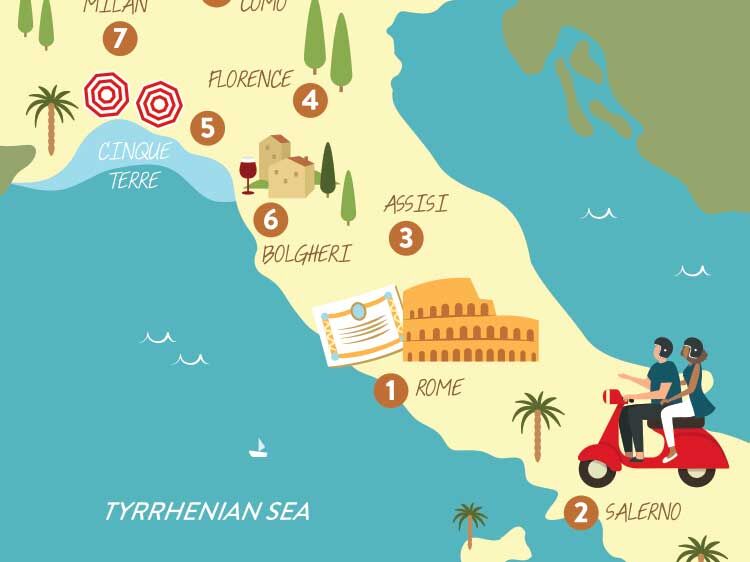 Travel Tip
"Nothing will test the strength of a new marriage quite like a scooter ride on the narrow, winding streets of Capri," Justina says of their decision to bypass lengthy bus lines by renting a Vespa during their daylong outing on the island. "The scooter was more expensive than the bus at 30 euros for four hours, but it was nice to be in control of our schedule."
Must-See Sights
"We're both pretty adventurous, so it was fun picking out where to stay," Justina says of booking Airbnb rentals throughout the course of their three-week-long getaway. During their tour of 13 cities ranging from Milan to Salerno, the newlyweds took in the celebrated sights of the Colosseum, Piazza Navona, Lake Como, Duomo di Milano and Cattedrale di Santa Maria del Fiore.
Honeymoon Highlight
Next to stumbling upon an impromptu organ concert at a small Florentine church, the most remarkable moment of Justina and Matthew's trip took place at St. Peter's Square in Vatican City. "We made eye contact with Pope Francis during a papal audience," Justina says. "We like to think he blessed our marriage when he smiled at us."
Memorable Meal
A seaside feast at Enoteca Dau Cila in Riomaggiore comes highly recommended, as does the rabbit at Trattoria da Erminio in the tranquil town of Assisi. Another noteworthy treat: the Sassicaia red wine from Tenuta San Guido winery on the cypress-lined streets of Bolgheri.
See photos of their trip, below!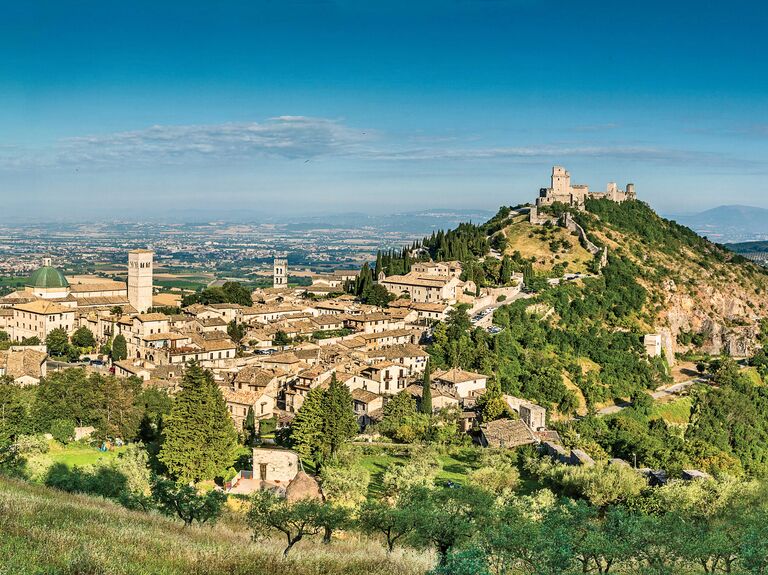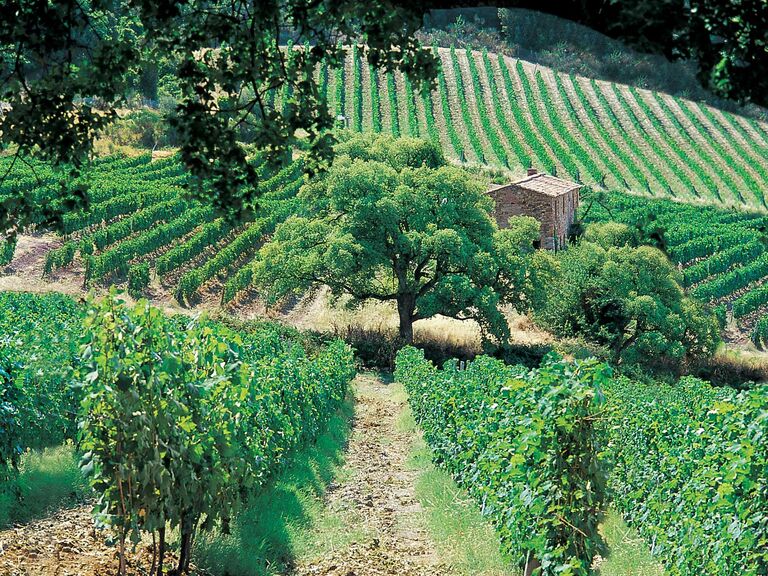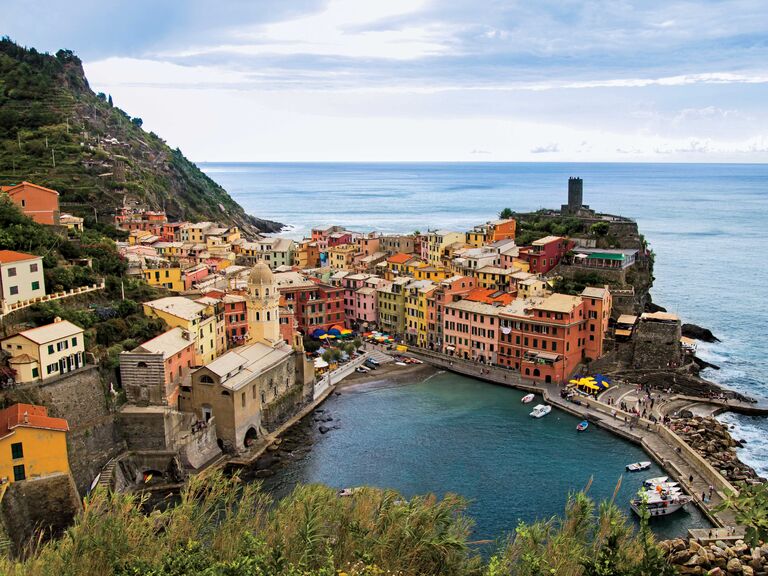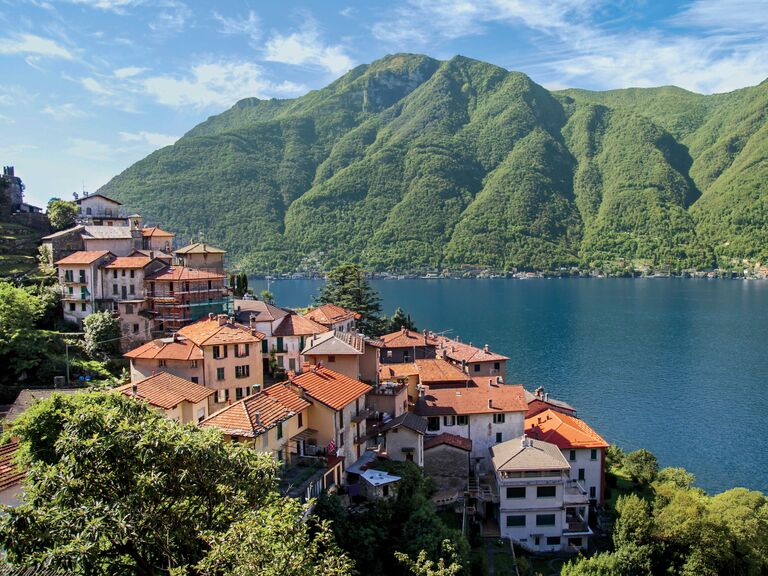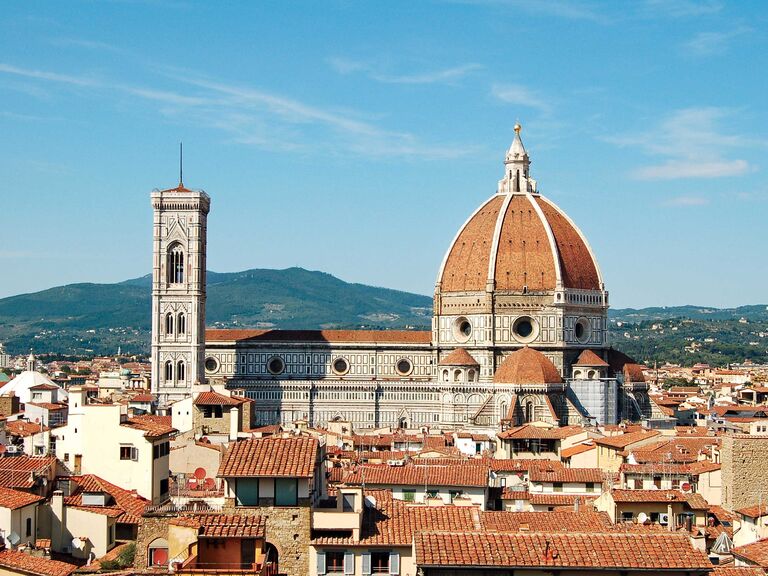 Still deciding where to go for your honeymoon? Read more about this once-in-a-lifetime trip here.