Ashley & Jason's Real Registry
by Justine Lorelle Blanchard
Ashley and Jason still had a lot of basic housewares from their college days, but now that the couple is getting married, they're using their registry to upgrade in quality. But that didn't mean there wasn't room for a few fun items, as well. "We wanted to include other things that we wouldn't normally buy for ourselves but would love to have," Ashley says.
The Couple: Ashley and Jason Clark
Their Wedding: March 27 in Monticello, FL
Where They Registered: Kohl's
Ashley & Jason's Top Registry Picks

1. Food Network Serving Platters -- "Their serving platters are plain white, so they match any and all decor," Ashley says. "That way we can mix and match and no one will know the difference!"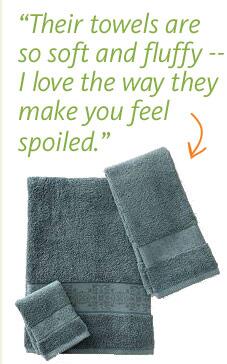 2. Cool Mist Humidifier -- "They've found that keeping humidity up in your house is good for your health as well as your skin."
3. Casa Cristina towels -- "Their towels are so soft and fluffy -- I love the way they make you feel spoiled."
4. Welcome Doormat -- "You can put different inserts into the same mat based on the holidays," Ashley says. "It saves money and the smaller inserts are easier to store than huge doormats for every holiday."
5. Florida State Wall Clock -- "We're huge Florida State football fans so this will be a great addition to our game room or den."
6. Henckles Opus Flatware Set -- "We're currently using flatware with plastic handles, and I'm embarrassed to have people over for dinner with them -- I need flatware I can entertain with!"
7. Tassimo Beverage Maker -- "I don't drink coffee, so we needed something that brewed more than just coffee. This brews tea, cappuccino, lattes and tons of other drinks with just a touch of a button."
8. Dyson DC25 Animal -- "We have a cat and a dog and they both leave so much hair all over our floor," Ashley says. "Every vacuum we've ever bought has died within a year, so we needed something that could tackle all that fur."
9. Loaded Questions Game -- "We love to host game night at our house, and we need some more adult friendly games."
10. Lancaster Boutique Bathroom Set – "We've never had a matching bathroom set before, so we figured now was the perfect time to get one."
What they wished they'd registered for
"I wish we had registered for china because I think it would be nice to have a set to entertain with and to hand down to our children some day," Ashley says. "Jason didn't want to register for it, though, because he wanted to make sure we got stuff that we actually need."