Color Crush: Red, White and Blue
This 4th of July palette added some primary colors that we didn't see coming.
by Andrea Fowler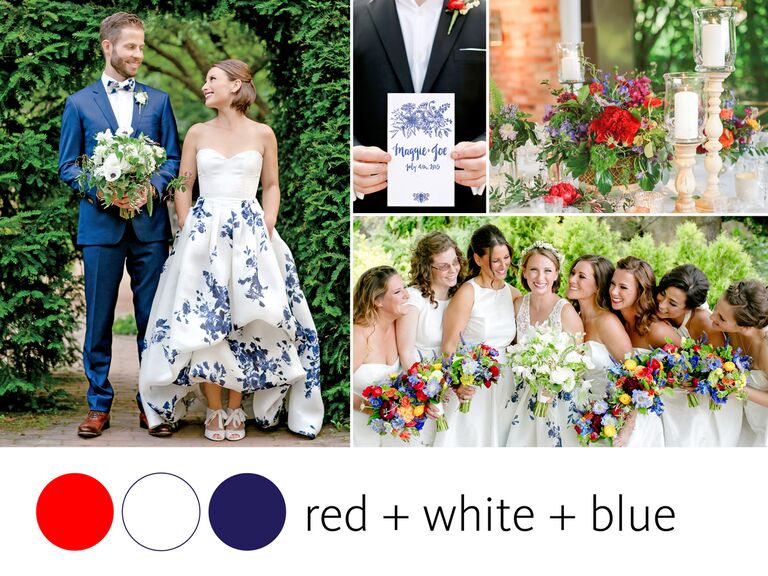 Why we love it:
The color palette of red, white and blue Independence Day weddings usually don't stray much from the patriotic colors of the flag. You'd think that adding in more colors would be a distraction from the Americana palette, but dashes of yellow and orange just added to the fun. And speaking of fun, can we talk about that Francesca Miranda wedding gown? The blue floral print was pulled into other details in the day like the ceremony program and the groom's bow tie. (Love!)
Why it works:
Primary colors (red, yellow and blue) are friends, which means that they can be mixed to create secondary colors that can still live in harmony with the palette. In this case, orange and purple are brought into the mix. The result? A totally chic wedding with a hint of whimsical garden charm and Fourth of July flavor.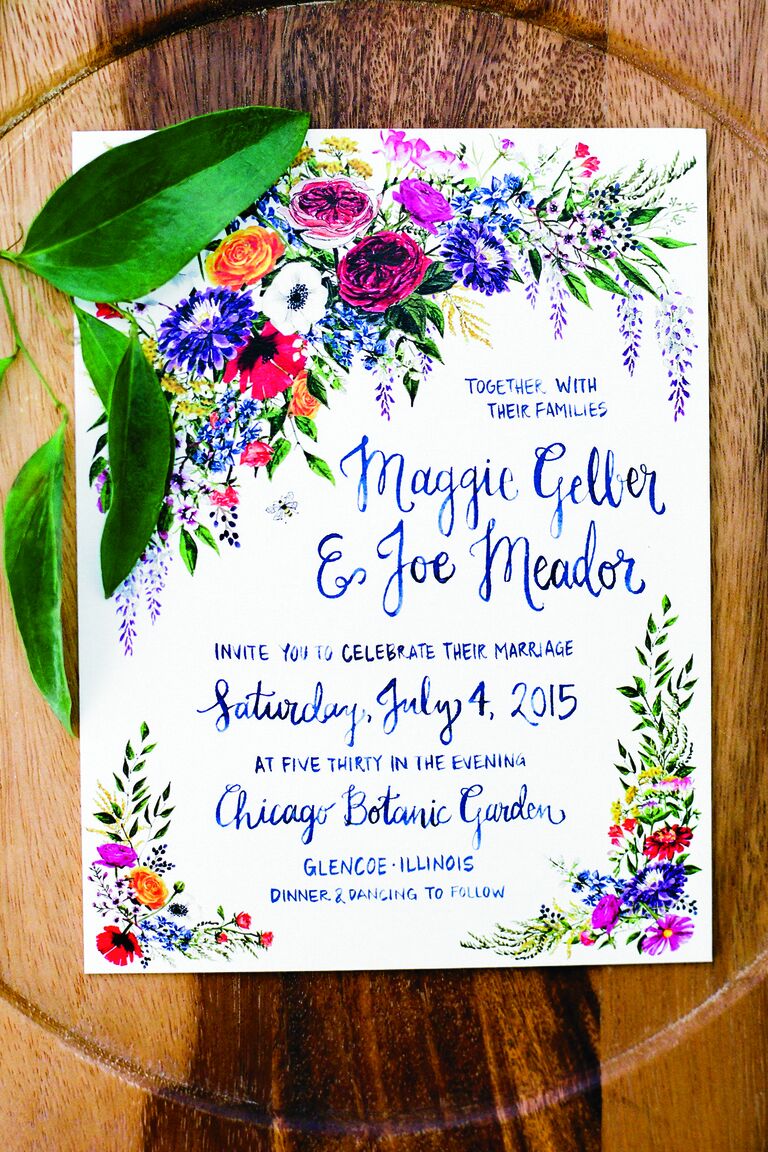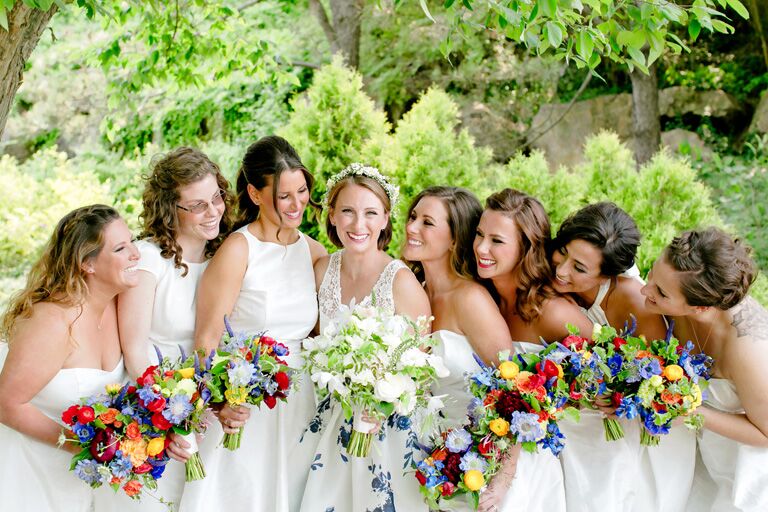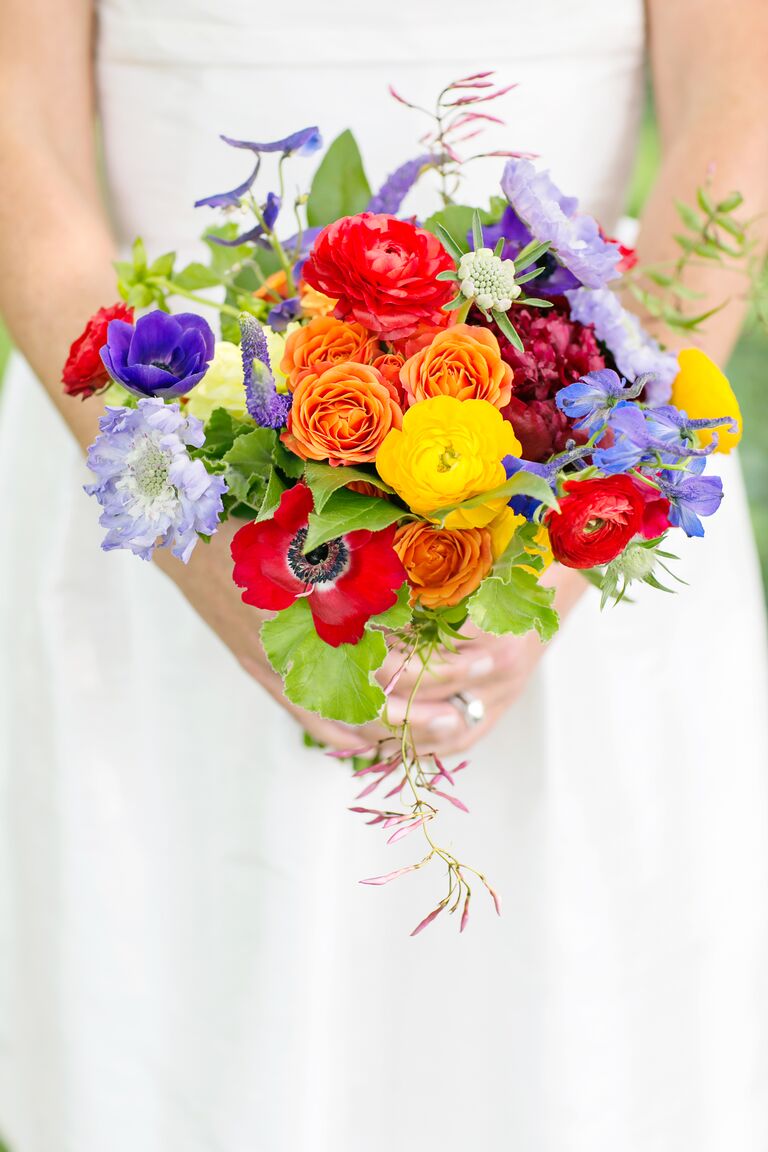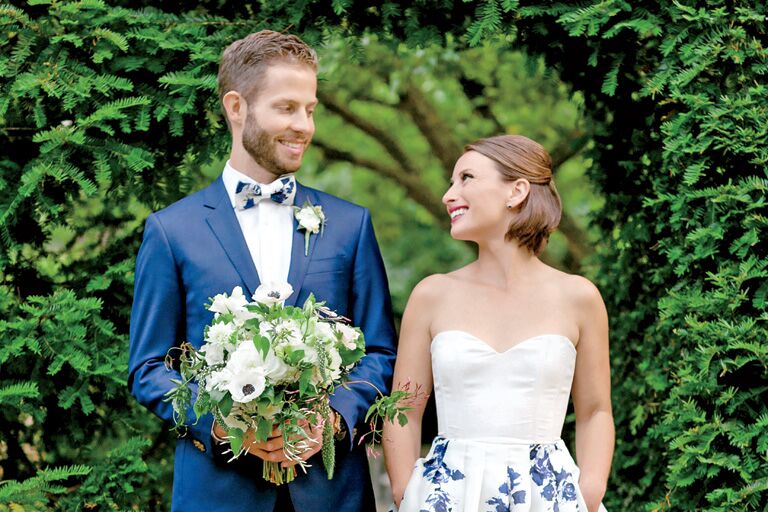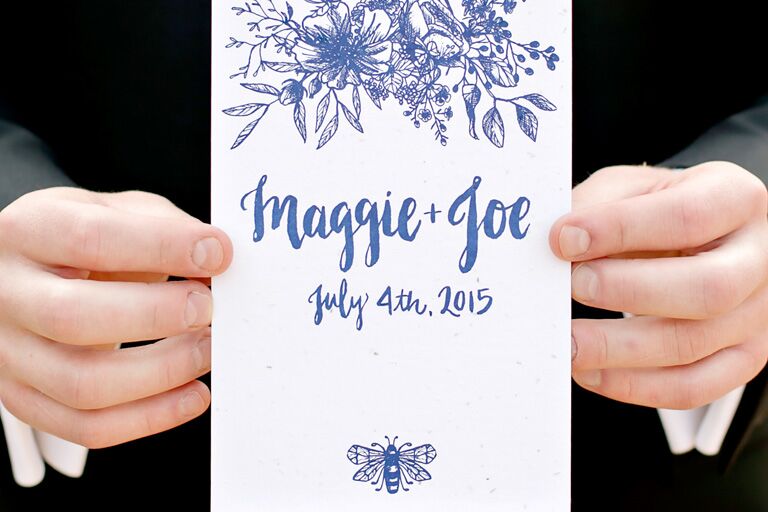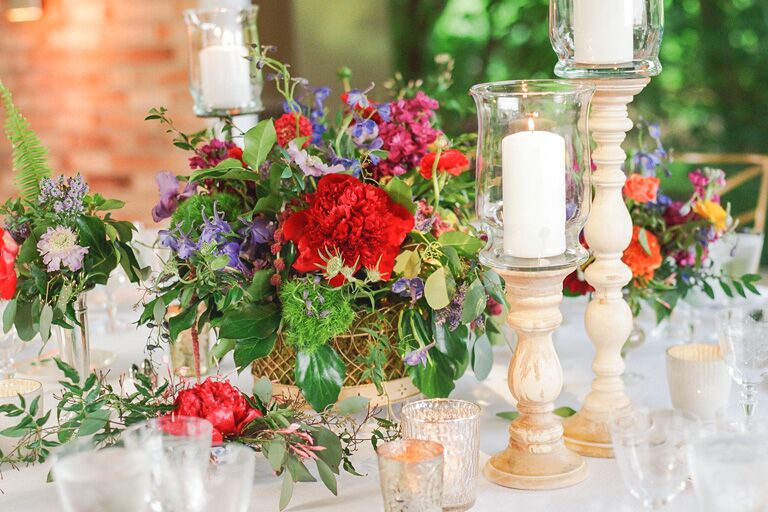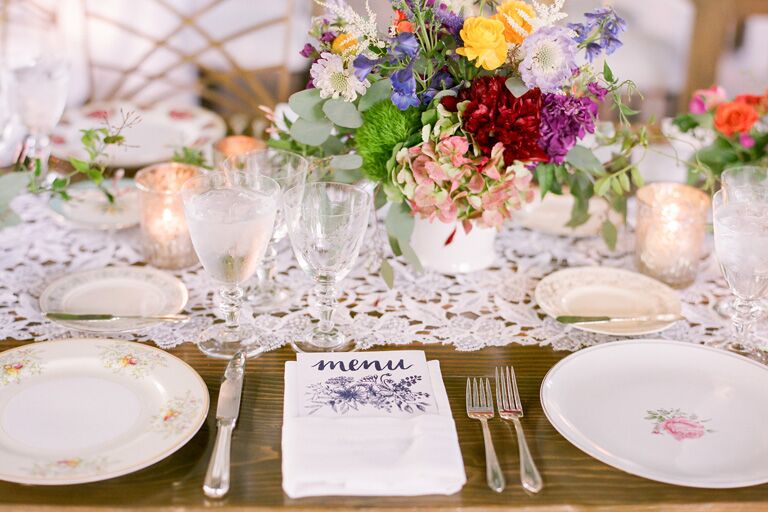 Check out the whole album here!