Reem Acra Gave Us the Scoop on Her 20th Anniversary Collab With Tiffany & Co.
The world-famous bridal designer is going platinum with one of the most iconic jewelers in the business—and we got the exclusive.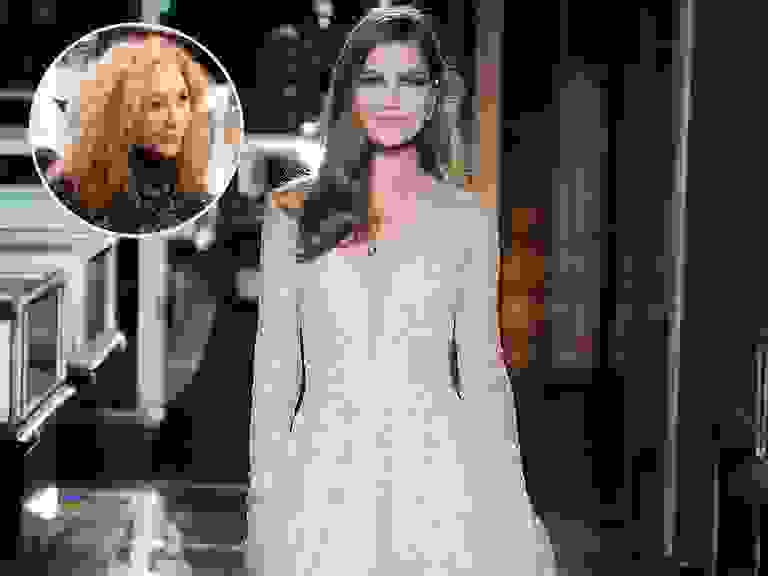 Maria Valentino/MCV Photo

Leave it to Reem Acra (the designer known for her celeb following and over-the-top runway shows) to fete the 20th anniversary of her brand in a way that's both completely luxe and distinctly fabulous. Acra is taking over the Tiffany & Co. flagship on Fifth Avenue—where Audrey Hepburn famously snacked on a danish and stole our hearts in Breakfast at Tiffany's—to show her latest bridal collection and toast the success of her now world-famous designs. We sat down with Acra to get exclusive details on her collaboration with Tiffany & Co., the inspiration behind her Spring 2018 dresses and how she plans to top herself after 20 years in the bridal business.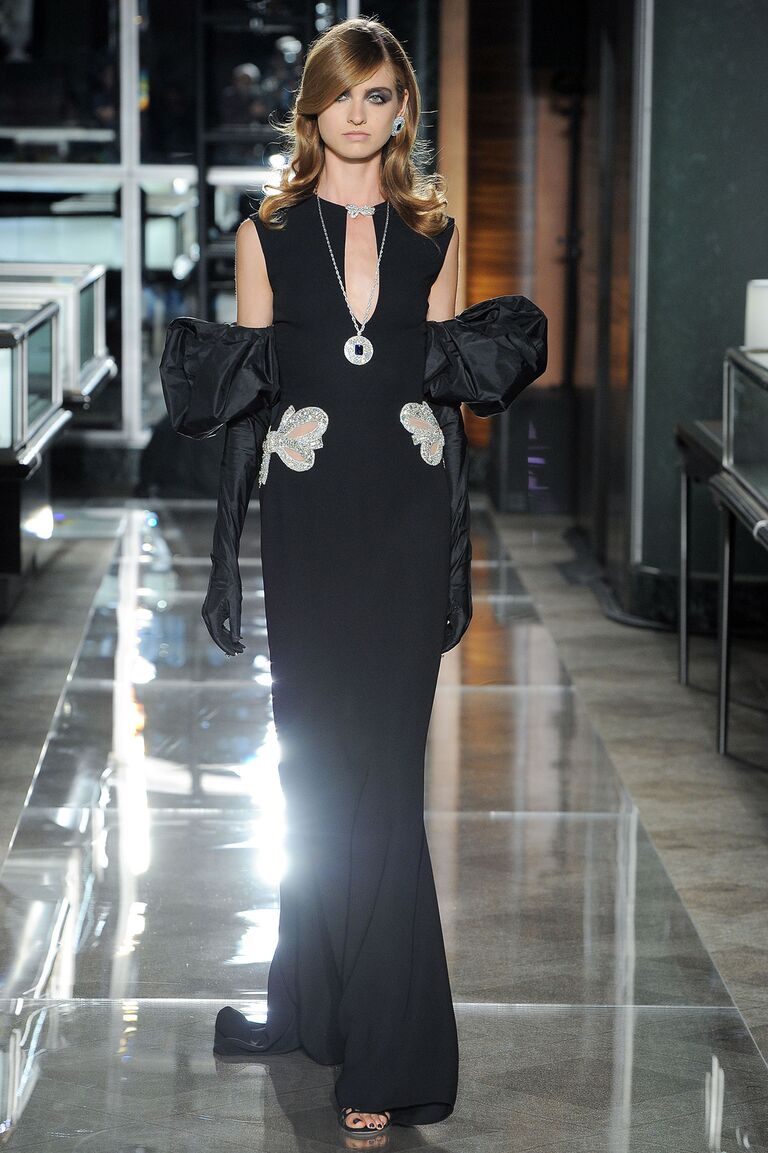 How did your partnership with Tiffany & Co. come together?

I love romance and movies, and for a long time Tiffany & Co. represented Breakfast at Tiffany's, which stayed in my head. Of course today Tiffany & Co. is more modern, but there is always that iconic vision. I always wanted to create something relating to Breakfast at Tiffany's, so I threw out an idea one day and it kind of happened. It was a brief conversation of like 30 seconds, and then the next thing I know, it's happening!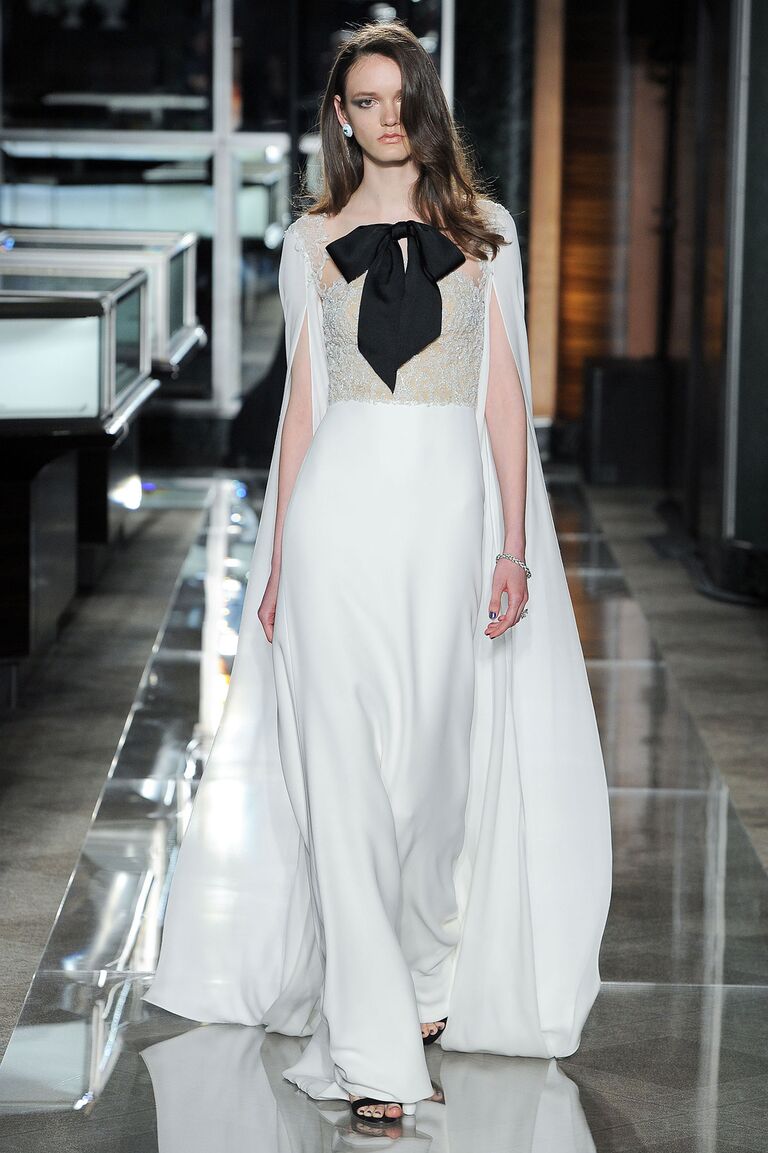 How did working with Tiffany & Co. influence your collection?

Tiffany's is a staple in the luxury world. I think Reem Acra also represents luxury—we don't just do things for the sake of doing them. I could have just done a collection of wedding dresses, but I really wanted to push myself and step outside my comfort zone. This collaboration means a lot to me, so I designed it well. I was really inspired, and I wanted to reflect the Tiffany theme, so I decided to make a collection of black dresses that come out at the beginning of the show before the wedding dresses, with jeweled details to imitate the look of real jewelry.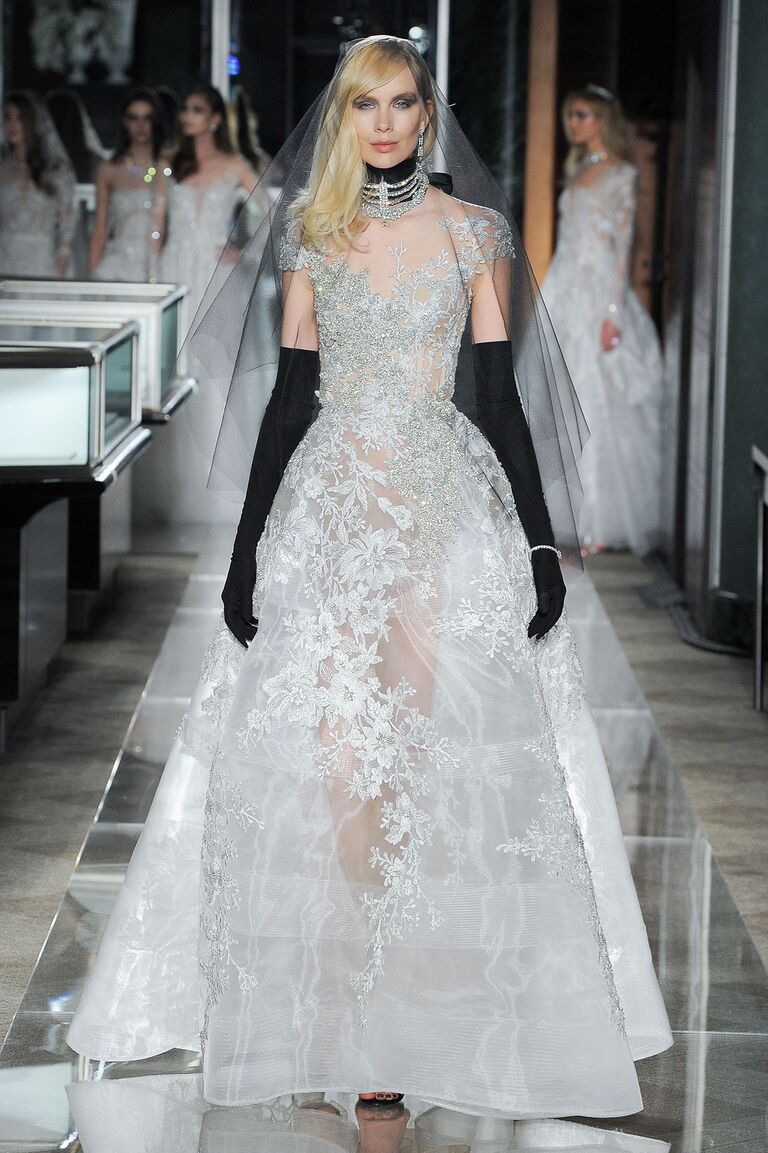 What else can we expect from your 20th anniversary collection?

It's all about celebrating the art of the brand. There will also be couture dresses that have never been seen before, with hints of gowns I've done for royalty all over the world.
Are you incorporating jewelry into your show?

Tiffany's pulled out its iconic yellow diamond for me for the first time in 20 years. It's the most expensive yellow diamond in the world. Really breathtaking. I sat there with it and sketched the designs in just a few minutes. I was so inspired.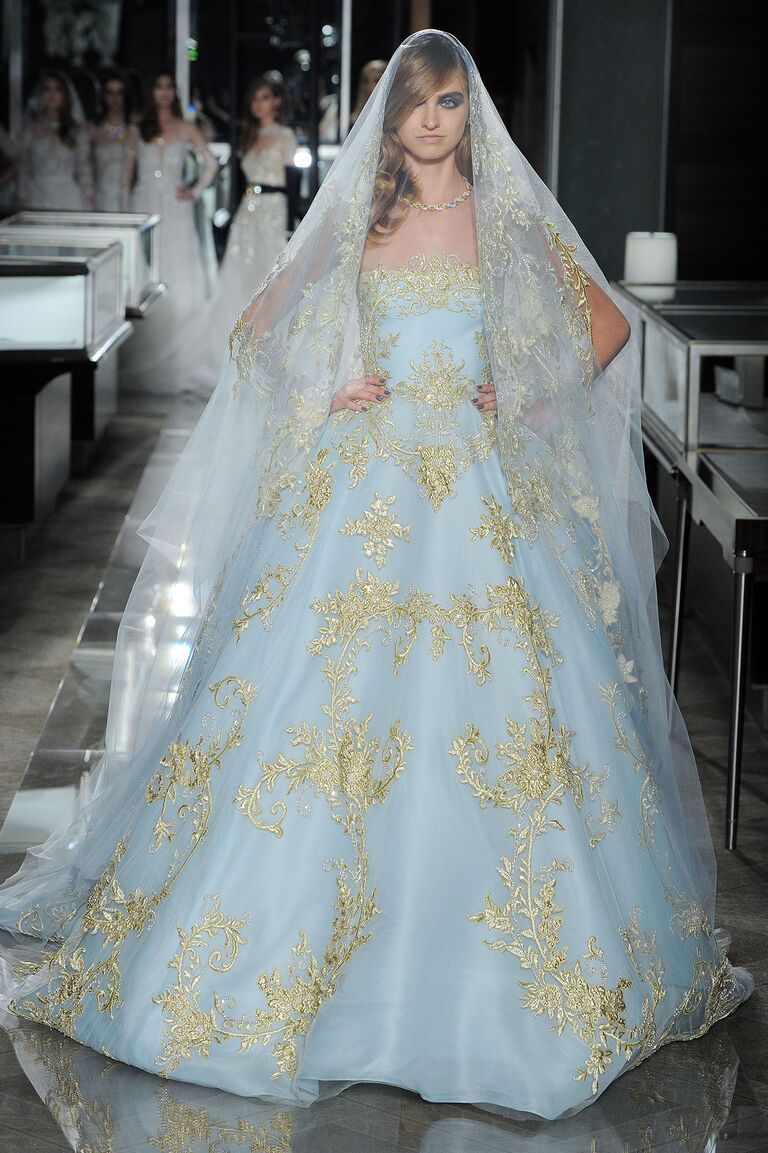 Is it true you're also using some actual Tiffany & Co. legacy pieces on a gown?

Yes. They were super nice to us and have given us incredible access. I think they respect the brand and really wanted to celebrate with us properly. I said I wanted everything big, and they really went out of their way.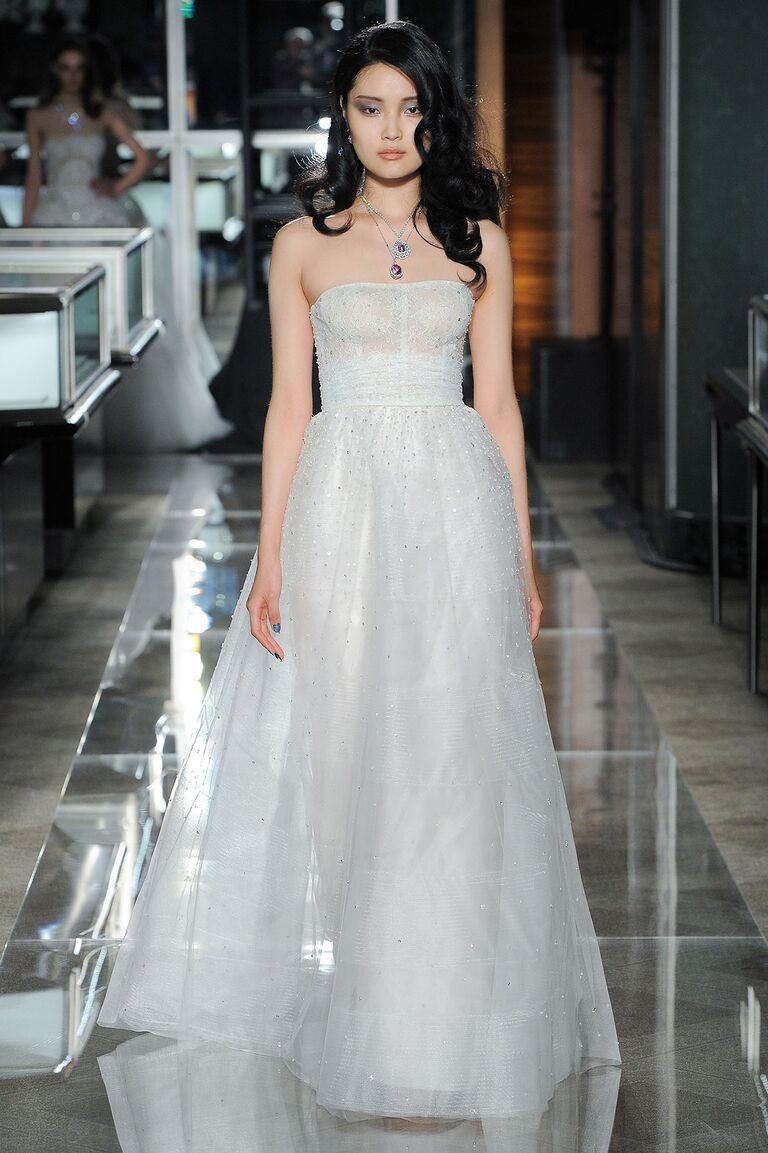 Click here to see all of Reem Acra's 20th anniversary collection!