Your Rehearsal Dinner Outfit, Based on Your Zodiac Sign
Let the stars decide if you should wear a dress, jumpsuit or mini.
by Sophie Ross
Your rehearsal dinner is the chance to have some fun with fashion during your wedding weekend (and sport something a little less traditional than the full-length gown you're likely wearing down the aisle). So if you're having trouble choosing something sartorially unexpected, we suggest letting the stars guide you in the right direction—because the options are truly endless. Below, find what you should wear to your rehearsal dinner based on your zodiac sign.
Aries: March 21–April 19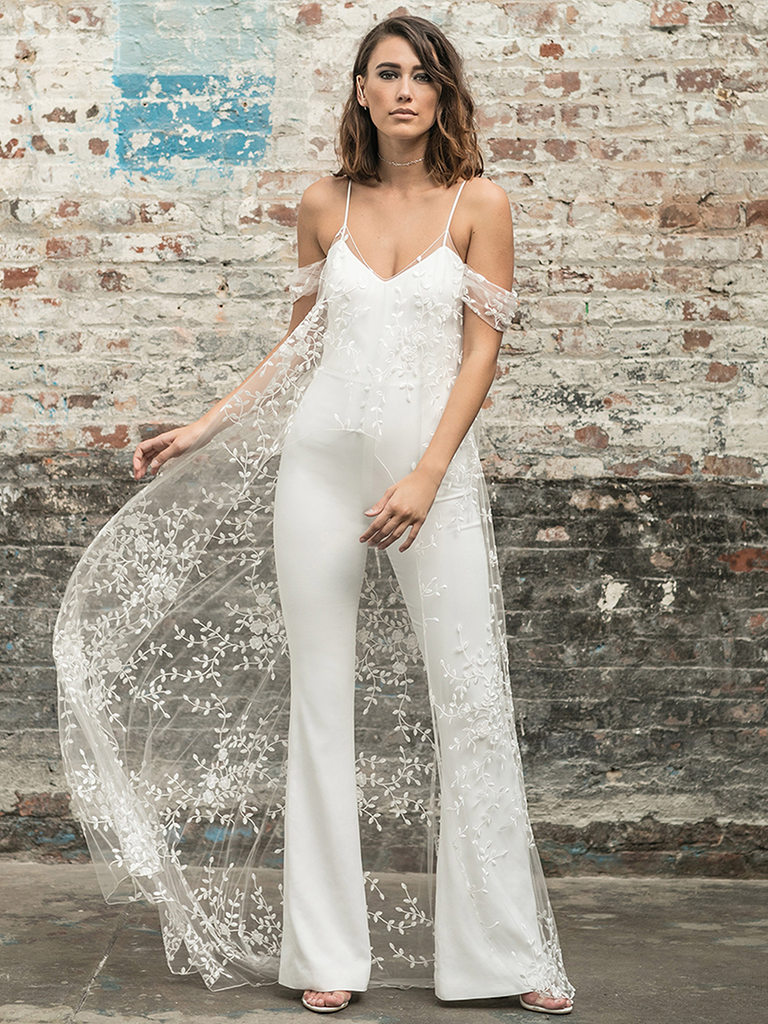 You're a fashion trailblazer, no matter the occasion. Naturally, a dress-jumpsuit hybrid with flared pants and a floral-embellished train is perfect for you. You don't see this outfit every day, and that's why you love it. 
Rime Arodaky Gahan jumper, $1,213, Rime-Arodaky.com

Taurus: April 20–May 20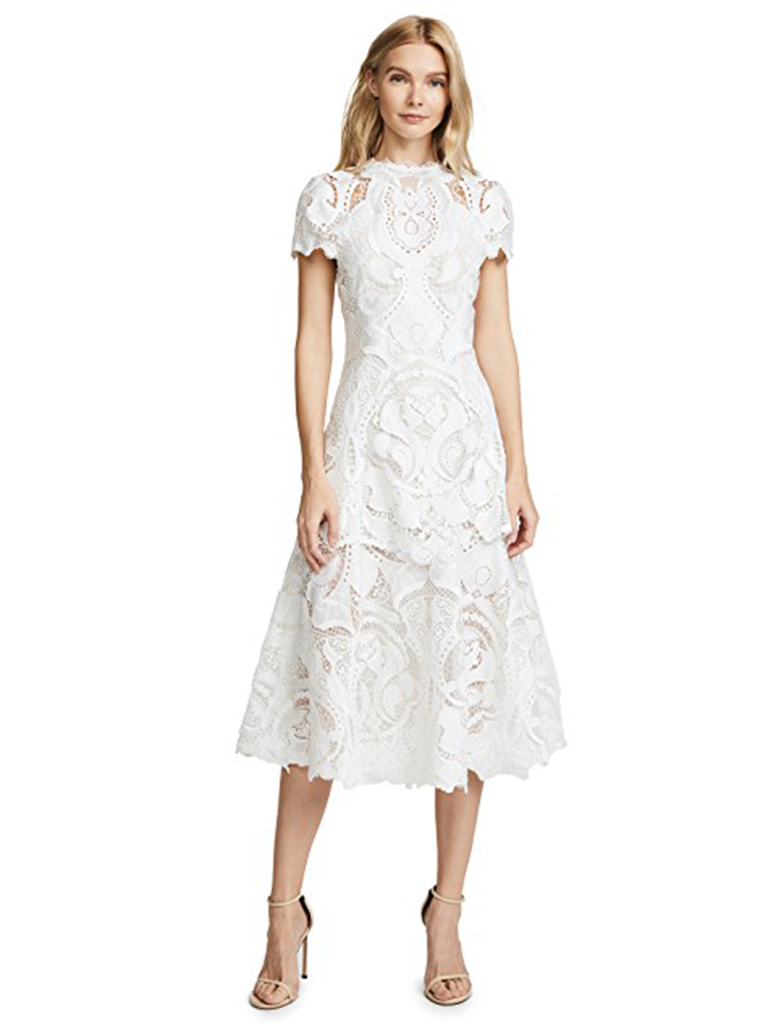 You'll want something sensible without sacrificing style. A stunning lace dress with an A-line, midi silhouette is exactly what you're looking for.
Jonathan Simkhai crepe appliqué cap-sleeved midi dress, $1,195, ShopBop.com
Gemini: May 21–June 20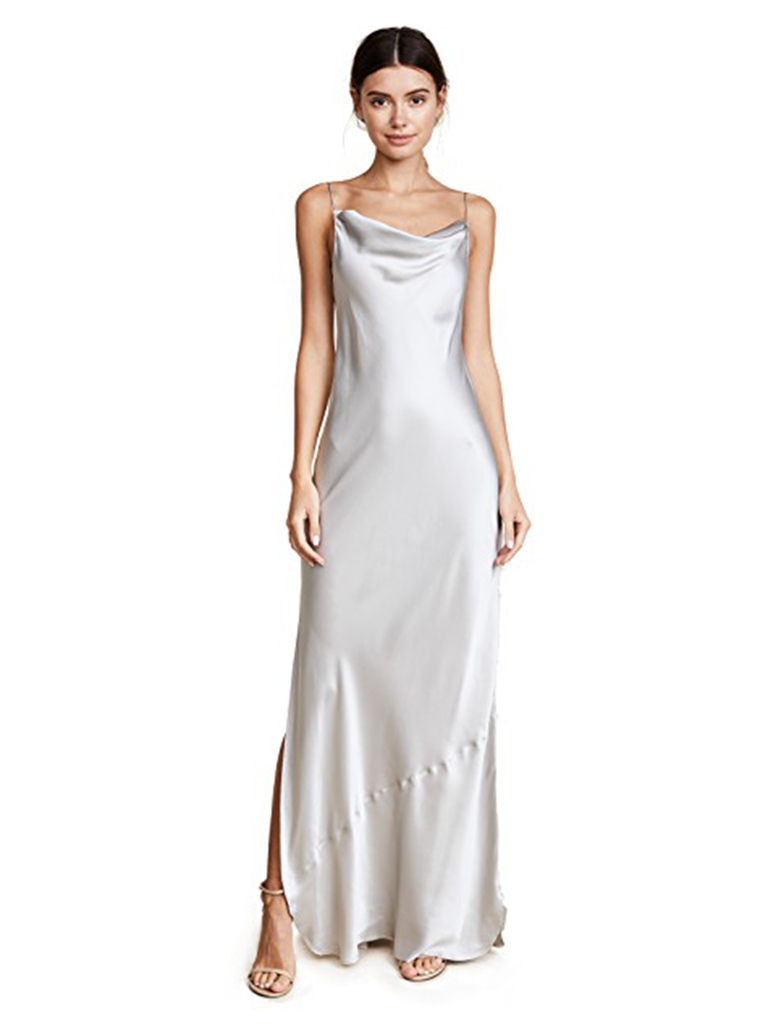 You're never one to wear something "normal," so it only makes sense you'd eschew the typical white gown for your rehearsal dinner. Instead, you'll want to opt for a slinky slip dress in silver or another unexpected shade (we know you're not afraid of color). 
Nili Lotan Alexa gown, $695, ShopBop.com
Cancer: June 21–July 22
Ever the sweet, sensitive romantic, a gown with lace and pleats is perfect for you. What's more romantic and feminine than a dress featuring a sheer bodice with ruffle trim? Not much. 
Self Portrait lace bodice and pleated skirt gown, $615, Intermix.com
Leo: July 23–August 22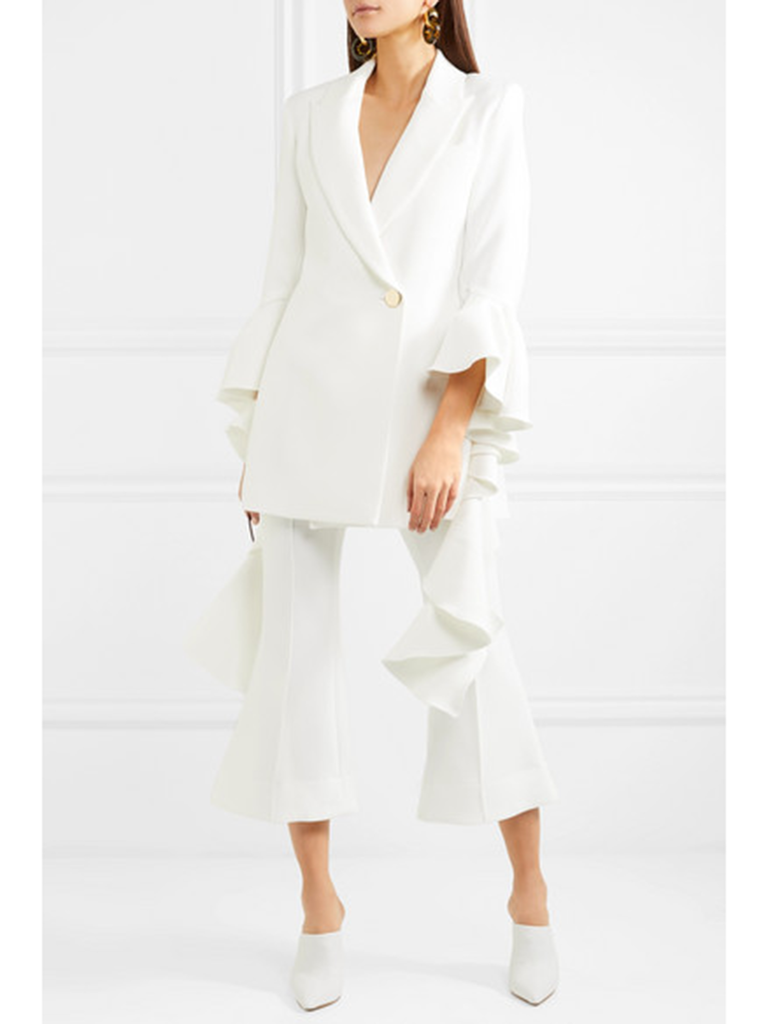 You always manage to make a fashion statement, and a structured yet feminine white pantsuit makes exactly the statement you want for your rehearsal dinner. 
Ellery ruffled crepe blazer, $1,795, Net-A-Porter.com
Ellery cropped crepe flare pants, $995, Net-A-Porter.com
Virgo: August 23–September 22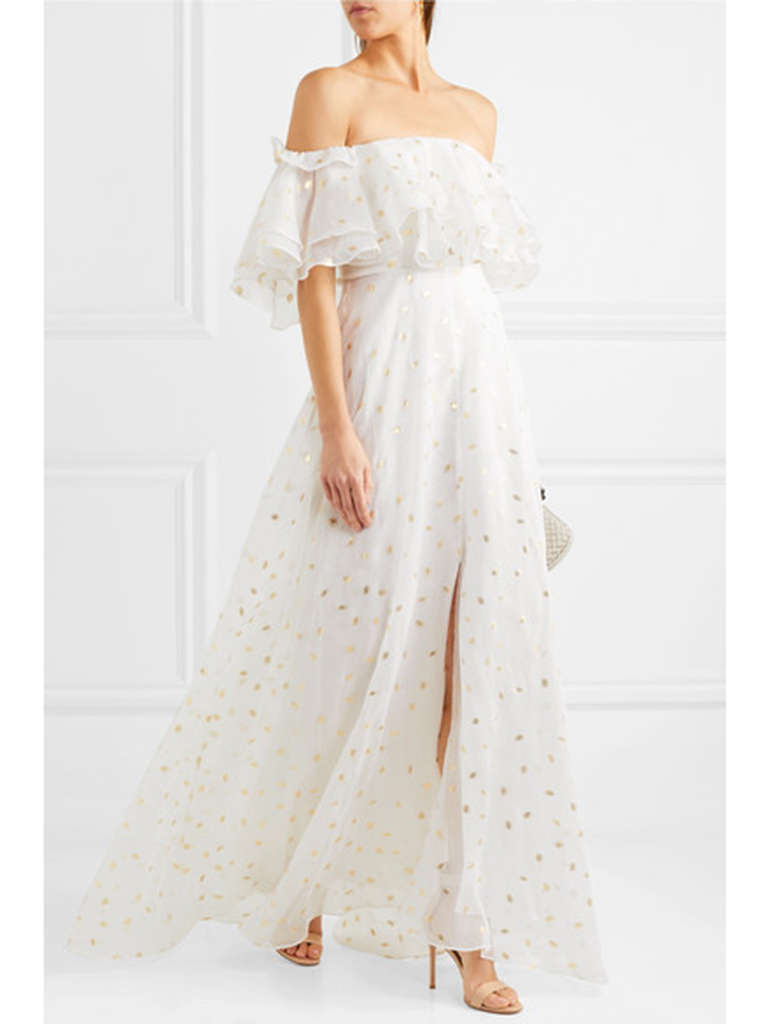 An ethereal off-the-shoulder dress is perfect for you, Virgo. We all know you're a perfectionist, and this floaty, ruffly gown with glittery details will look flawless on you. 
Temperley London off-the-shoulder metallic fil coupé organza gown, $1,995, Net-A-Porter.com
​
Libra: September 23–October 22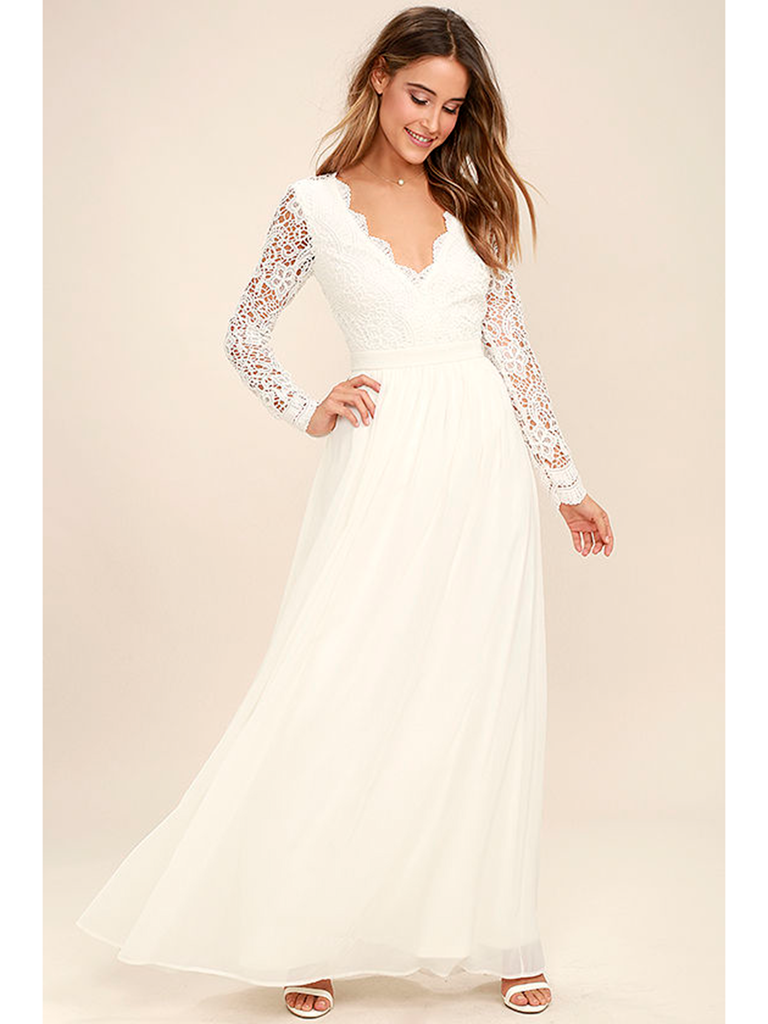 You always know the right thing to wear at the right time—it's just part of your effortless style and allure. A sassy white gown with long sleeves and an open back is what your style dreams are made of. 
Lulus Awaken My Love white long sleeve maxi dress, $86, Lulus.com
Scorpio: October 23–November 21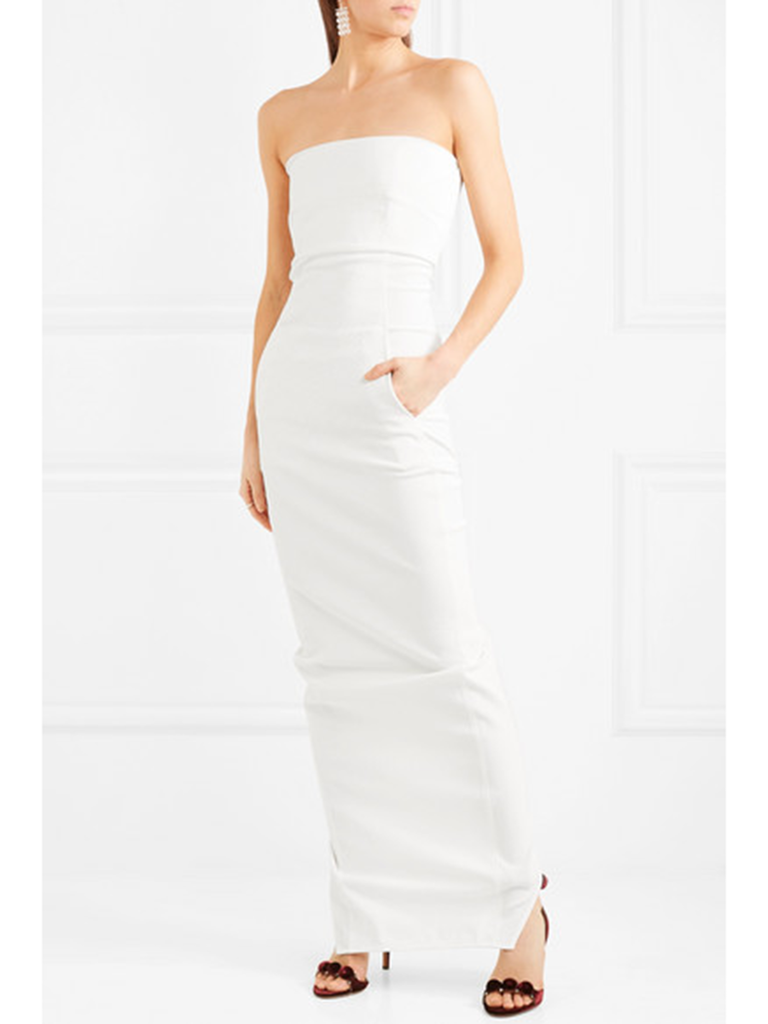 You love structure in every aspect of your life—including in your fashion choices. What could be better than a fitted, strapless column dress? It's also a little provocative, just like your sense of humor. 
Rick Owens cotton-blend faille gown, $955, Net-A-Porter.com
Sagittarius: November 22–December 21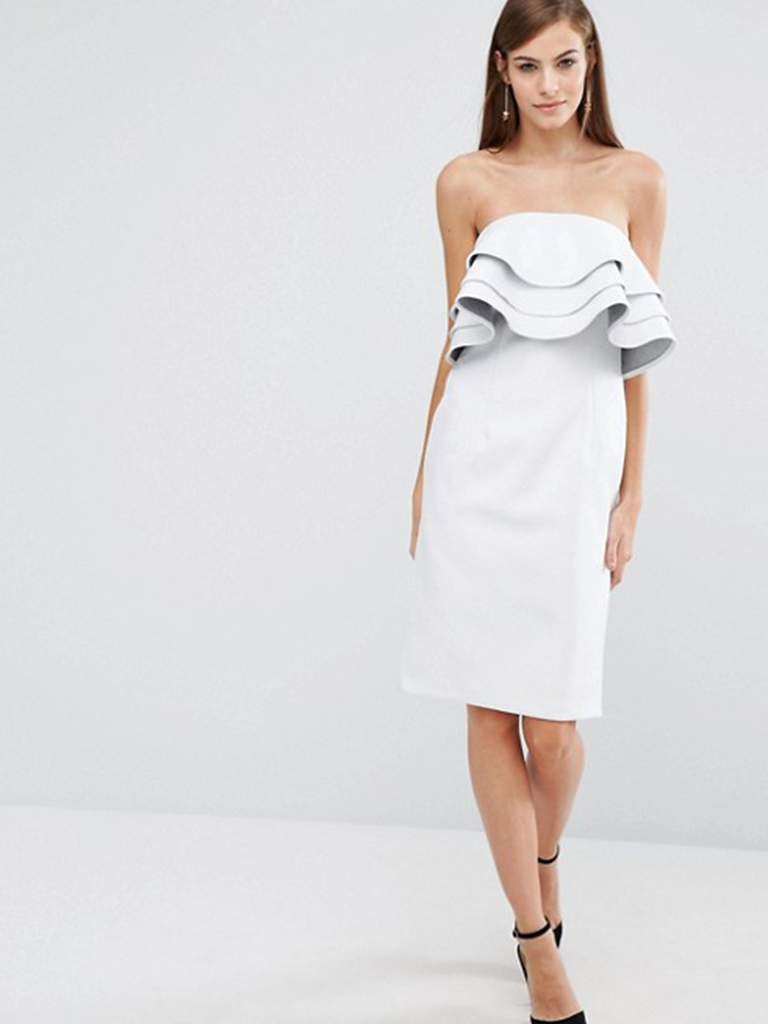 A flirty little white dress with a shorter hemline is as fun and cheeky as your personality (just check out that ruffled bodice). 
Asos The 8th Sign ruffle minidress, $89, Asos.com
Capricorn: December 22–January 19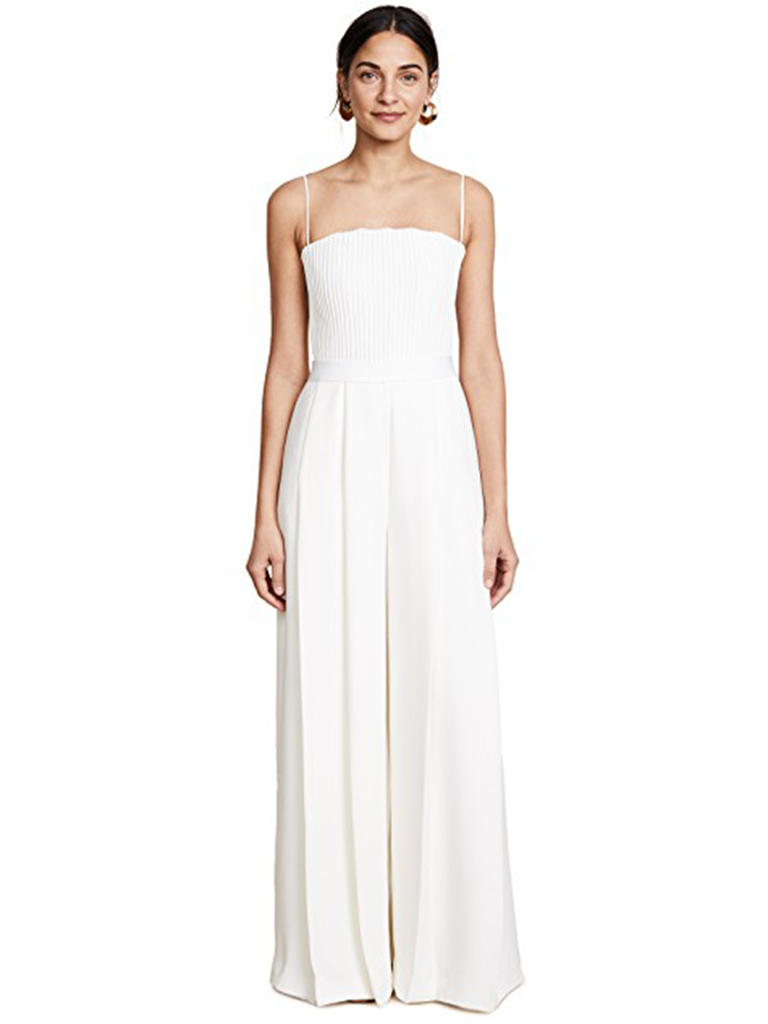 You're the sophisticate of the zodiac—but you already knew that. Opt for a regal strapless jumpsuit with a wide-leg silhouette for a look that's as refined as your fashion sense. 
Brandon Maxwell strapless ribbed silk jumpsuit, $3,295, SaksFifthAvenue.com
Aquarius: January 20–February 18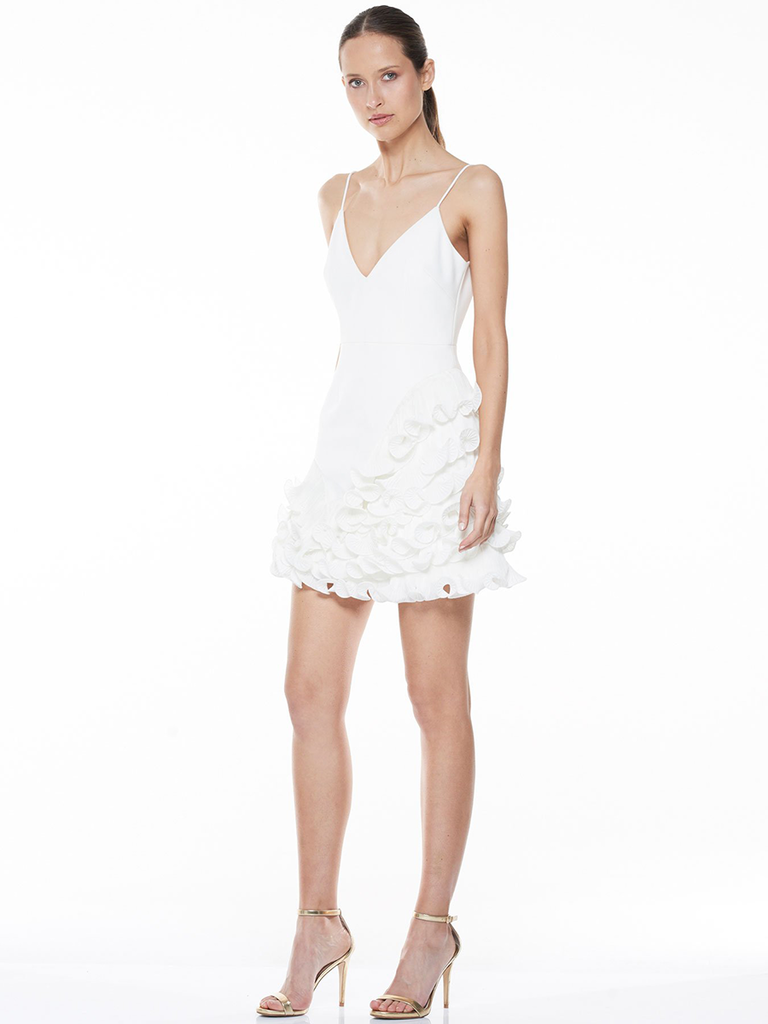 You're a fashion chameleon who can pull off anything. A fun minidress is fitting for you—pair with all white accessories and drop earrings to really make a statement. 
Talulah Golda ruffle minidress, $299, Talulah.com
Pisces: February 19–March 20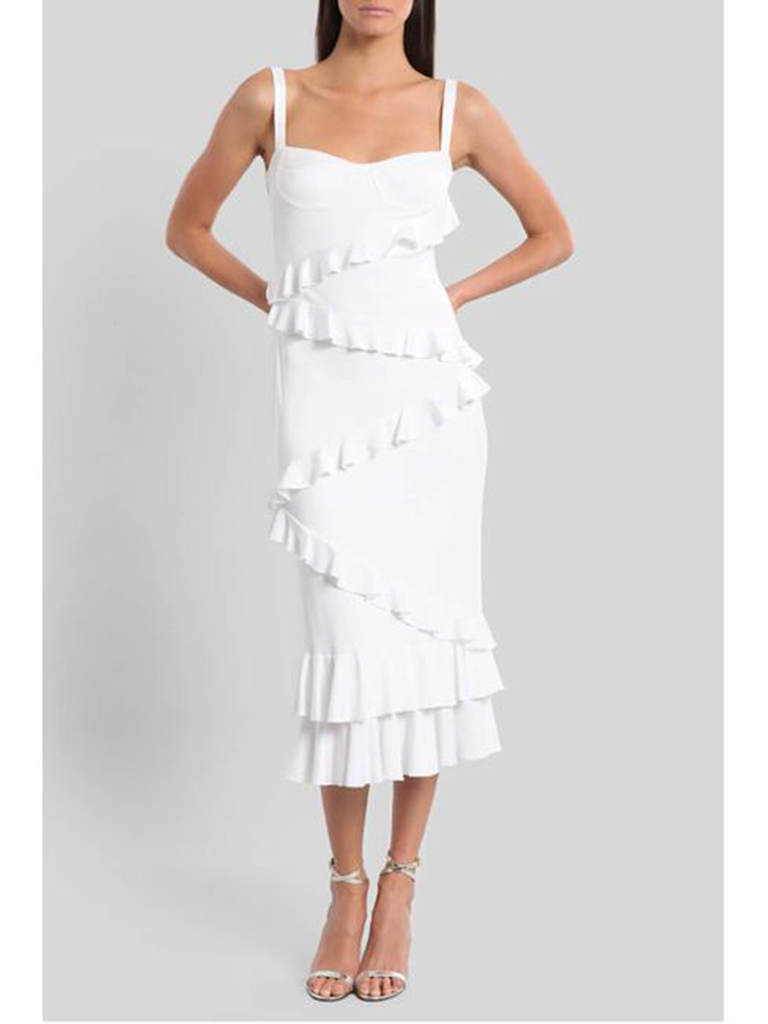 You're intuitive and artistic, so you'll want an architectural dress that speaks to that side of you. The ruffles on this one are sweet and romantic too, just like your personality. 
Cushnie Et Ochs white Jezebel ruffled dress, $1,595, CushnieEtOchs.com