Get Ready to Fall in Love, Thanks to a New Card Game
Deepen your connection while playing cards? It's all in the game of love.
by Maggie Seaver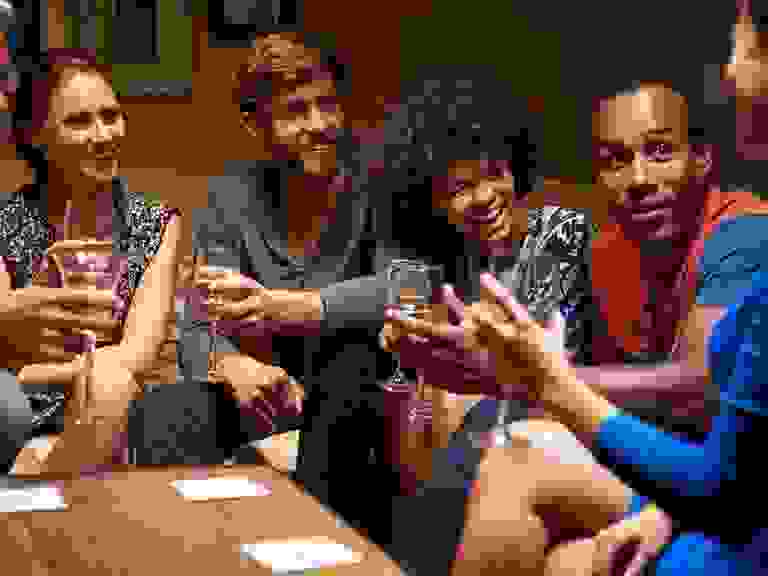 Couples across the US are discovering the secret to falling even more in love (or back in love) with each other. Want to know what it is? A simple, yet effective card game. Yep—that's it!
Let's back up for a minute. About six years ago, real estate executive James Schlimmer needed a way to help his best friend through some marriage troubles—he and his wife were struggling to communicate healthily and productively. Schlimmer came up with a fairly simple way to change the couple's relationship for the better—and for good.
Originally, Schlimmer decided to write and number questions such as, "What was the funniest moment of your relationship?" and "Describe the last time you were proud of your partner," on a pad of paper to correlate with a deck of cards. Playing the game helped the couple stop bickering and start remembering happy moments in their relationship and why they fell in love in the first place. His friend's wife told him it was better than couples therapy.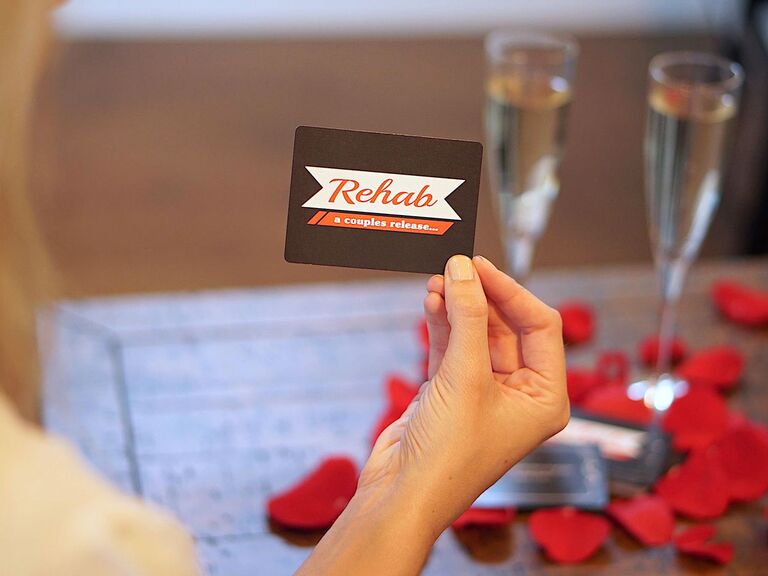 Years went by and Schlimmer kept noticing how many couples could benefit from this ice-breaking card game, but it wasn't until he mentioned the game to his girlfriend (and now business partner), sports marketer Ashley Chaffee, that the idea turned into something they could sell—and that people would actually buy. And that's how their card game Rehab: A Couple's Release was born! "Schlimmer and Chaffee said they're open books in their relationship and that it has built a stronger bond. They hope to encourage others to be that way with their game," writes Naples Daily News of the North Naples, Florida–based couple.
So, how does it work? There are 52 cards: 48 cards with questions on them and four "social cards" that give the players time to clink glasses, tell a joke, share a kiss—you get the idea. So whether you're looking for a solution or just want to get to know your partner in a deeper, more meaningful way, this card game could could be magical for your relationship. Pretty cool, right?