Rivini Wedding Dresses Feature Daring Cutouts and See-Through Lace for Fall 2015
by Rachel Torgerson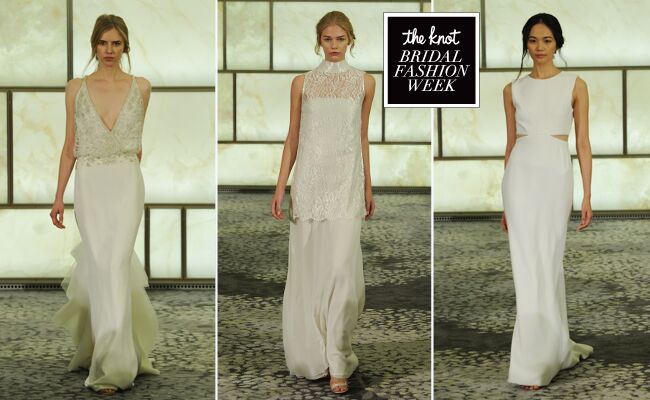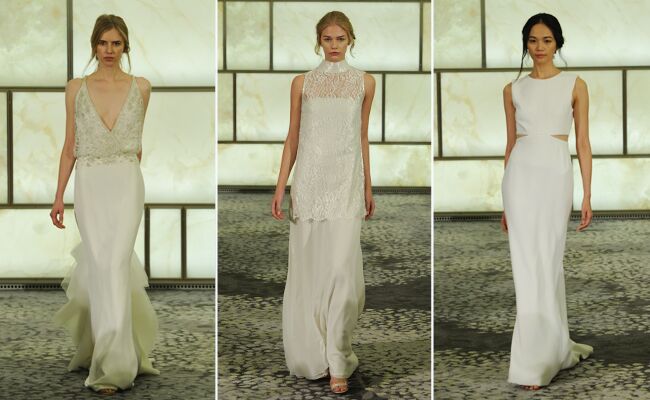 The latest wedding dress collection from Rivini played with patterns and textures in classic and modern bridal silhouettes. Sleek, modern column dresses with cutouts showed next to romantic, tiered lace mermaid gowns and textured tulle creations. "For Fall 2015, I took all of my favorite go-to items — a sweatshirt, an oversize tunic, a sexy bustier and a simple T-shirt –and created some nontraditional interpretations. I also explored options of scale, from minimal to grand, using a vocabulary of translucent fabrics that float and play with light, quietly seducing the eye," says designer Rita Vinieris of the most recent collection. Stand-out items from the line included an all-lace sweatshirt and pants combo, a high-collared tunic overlay and lace-paneled cutouts with detachable skirts. See more from the modern Rivini Fall 2015 collection below.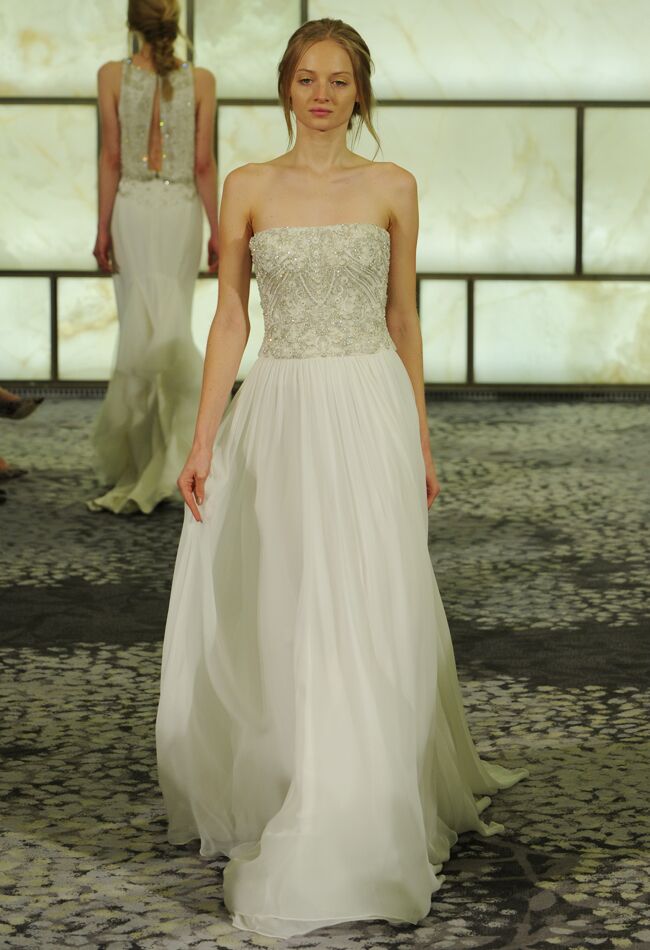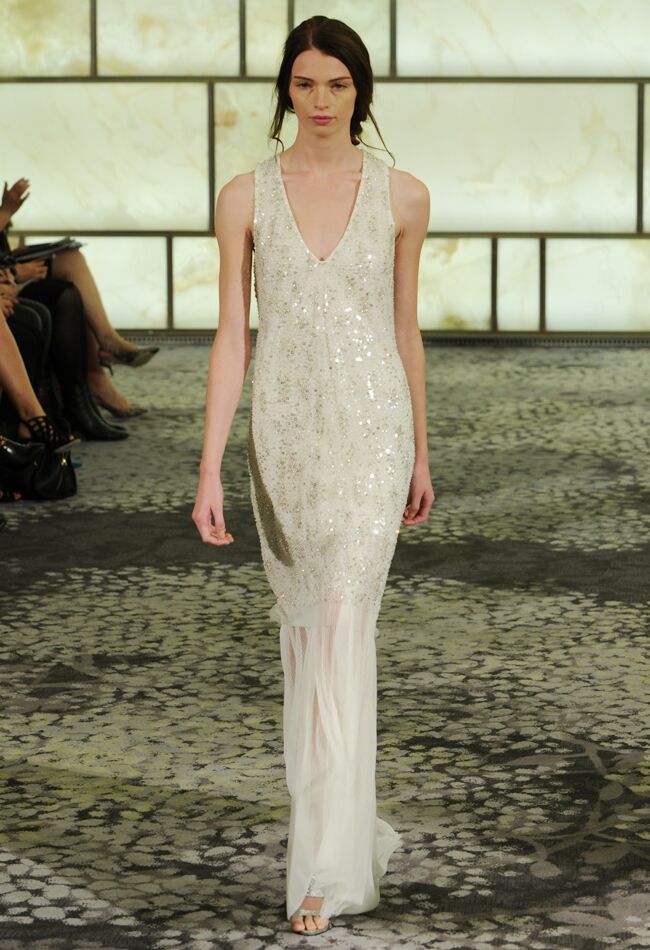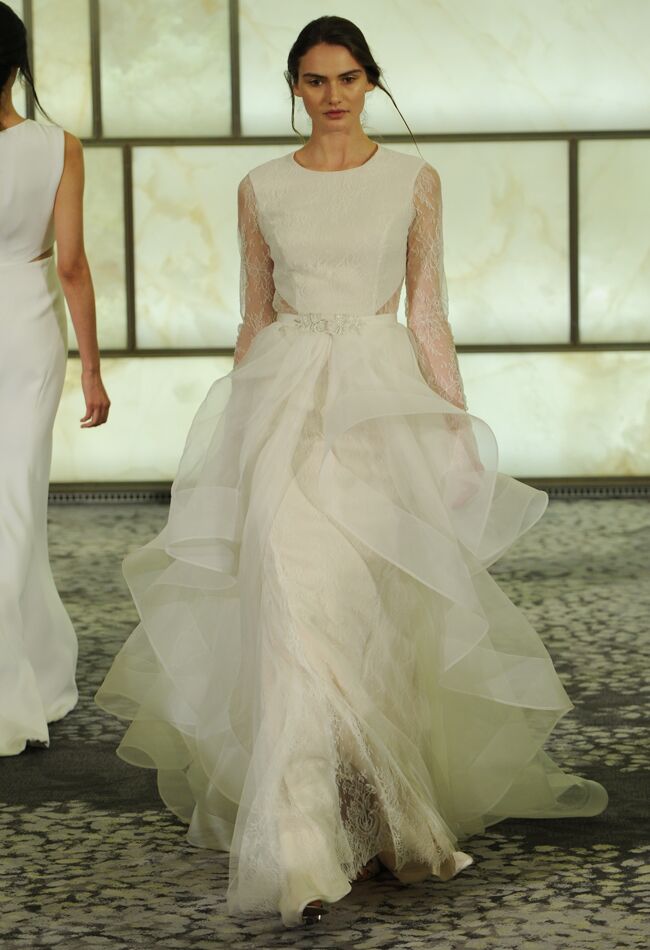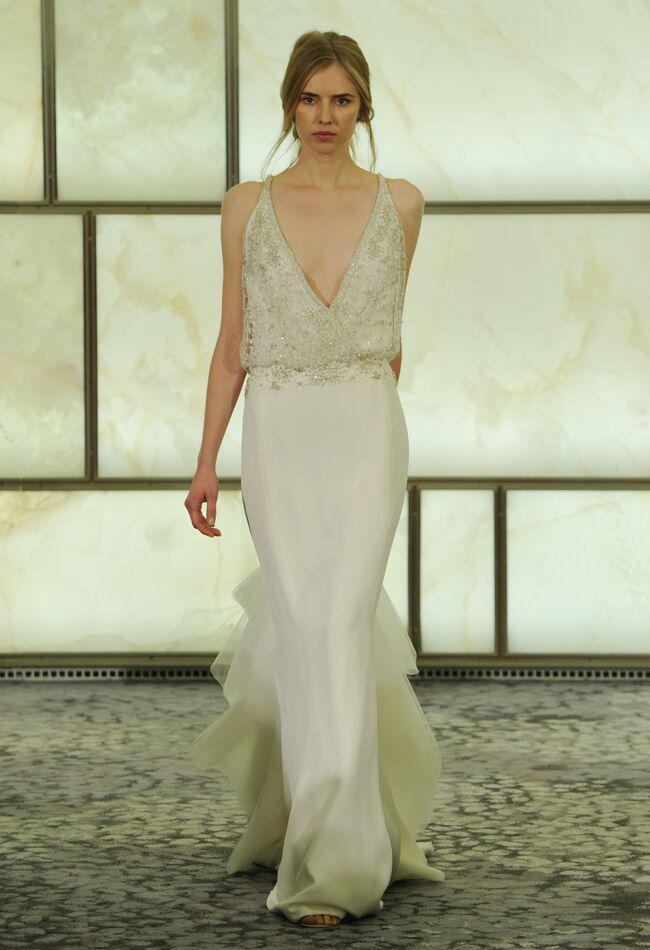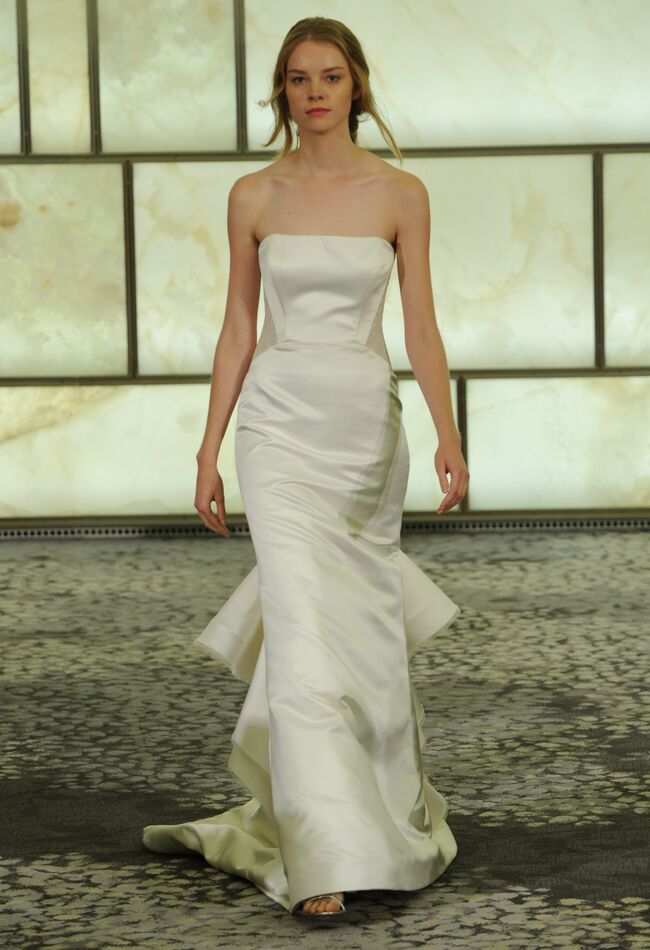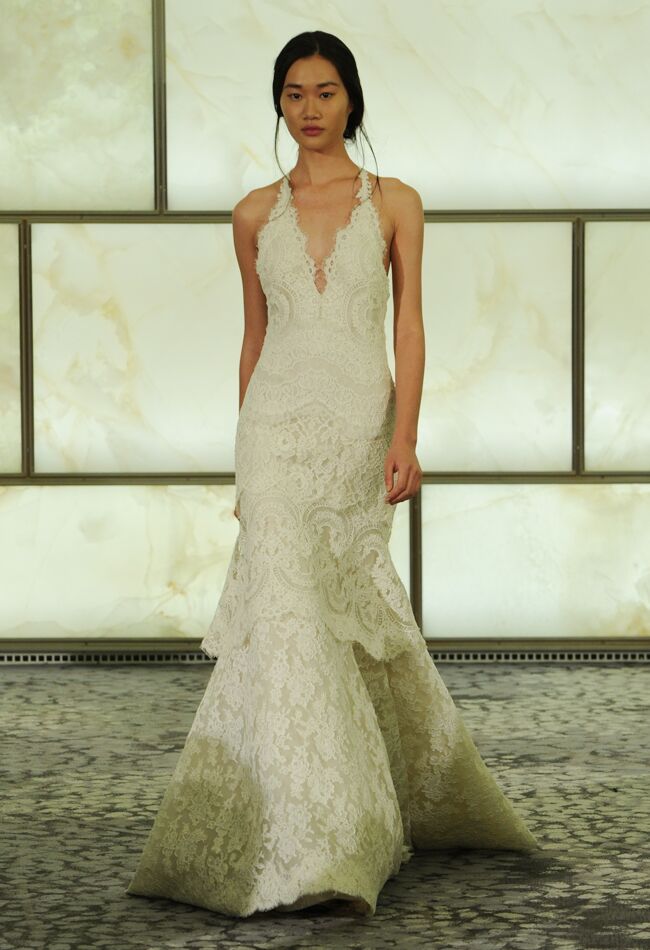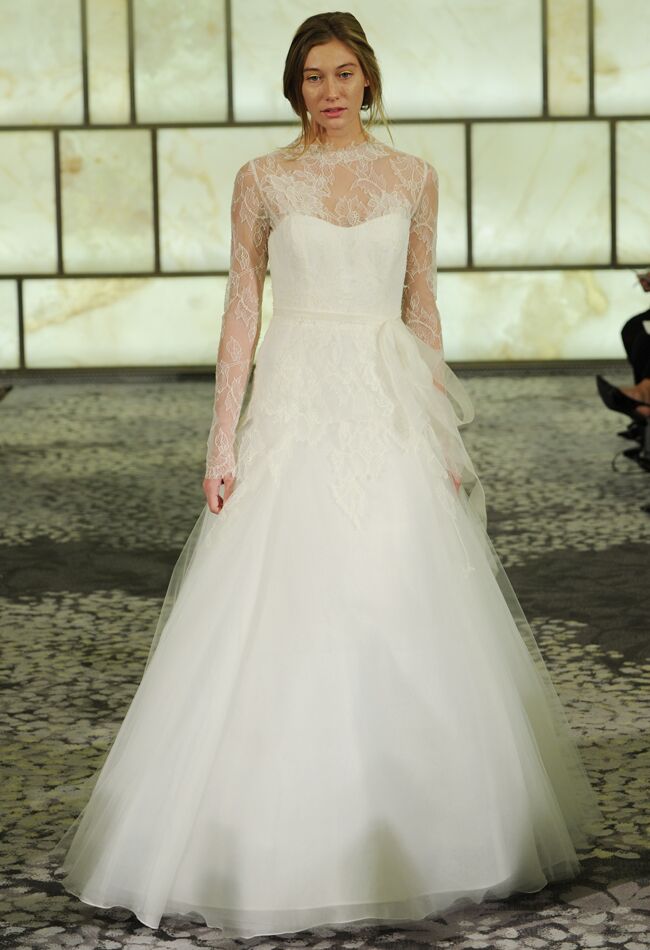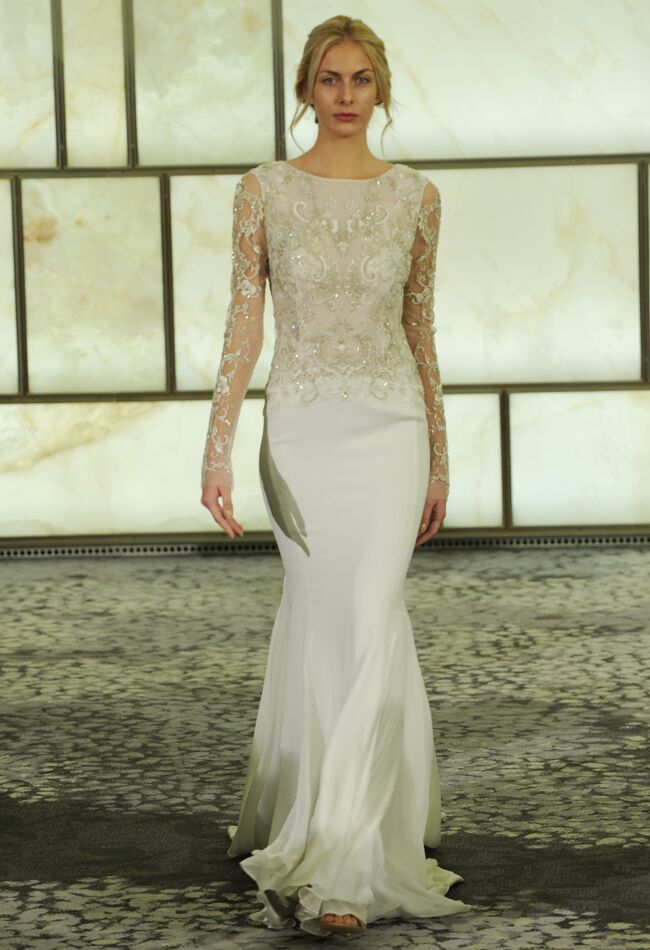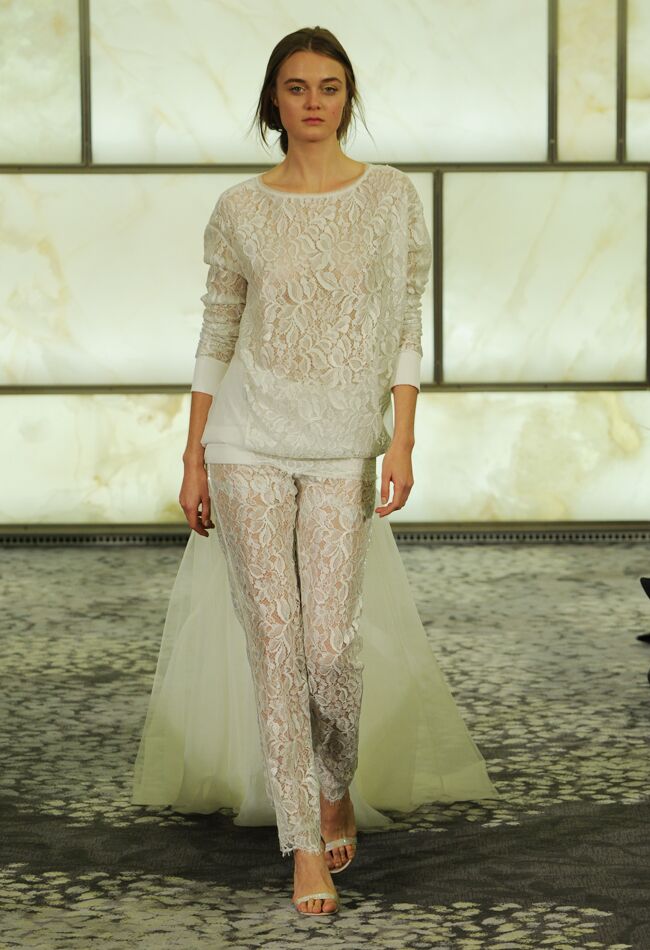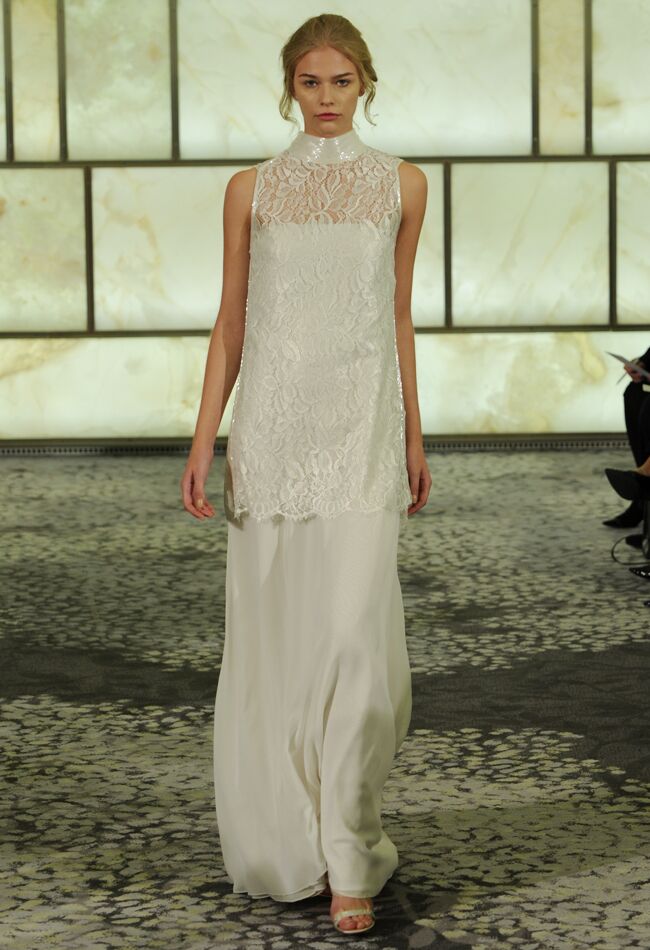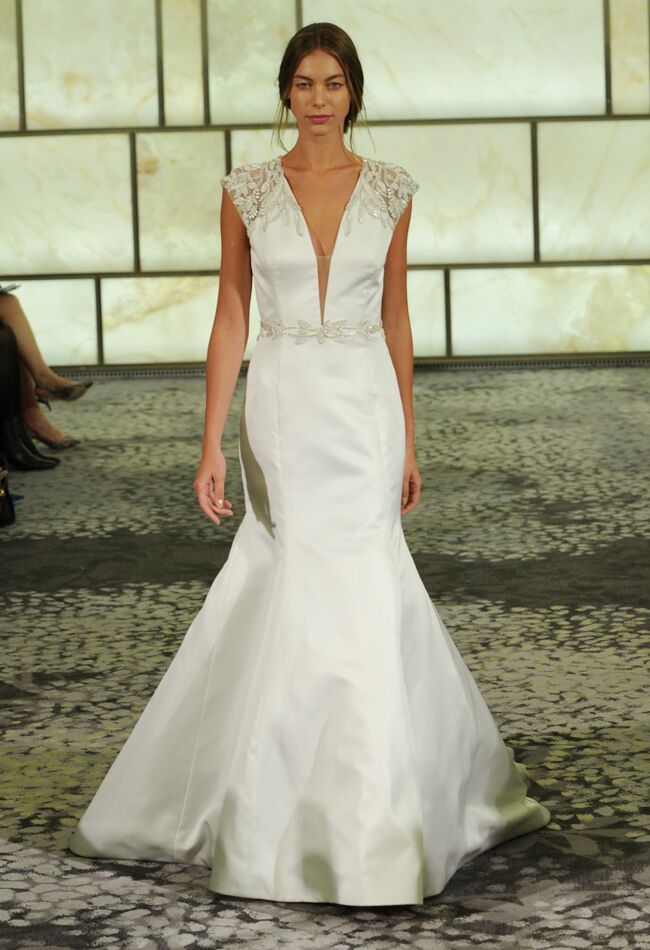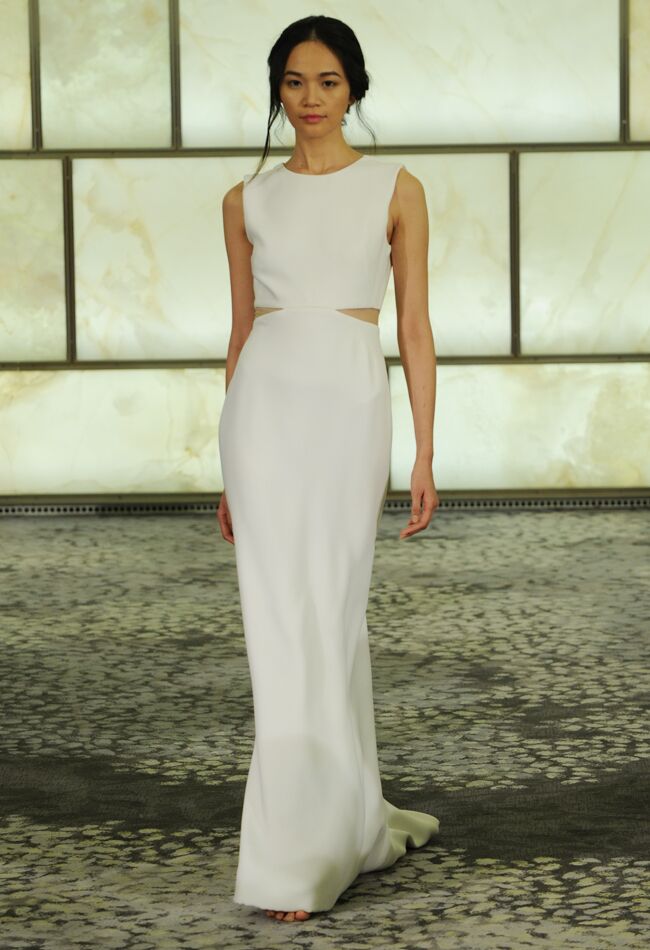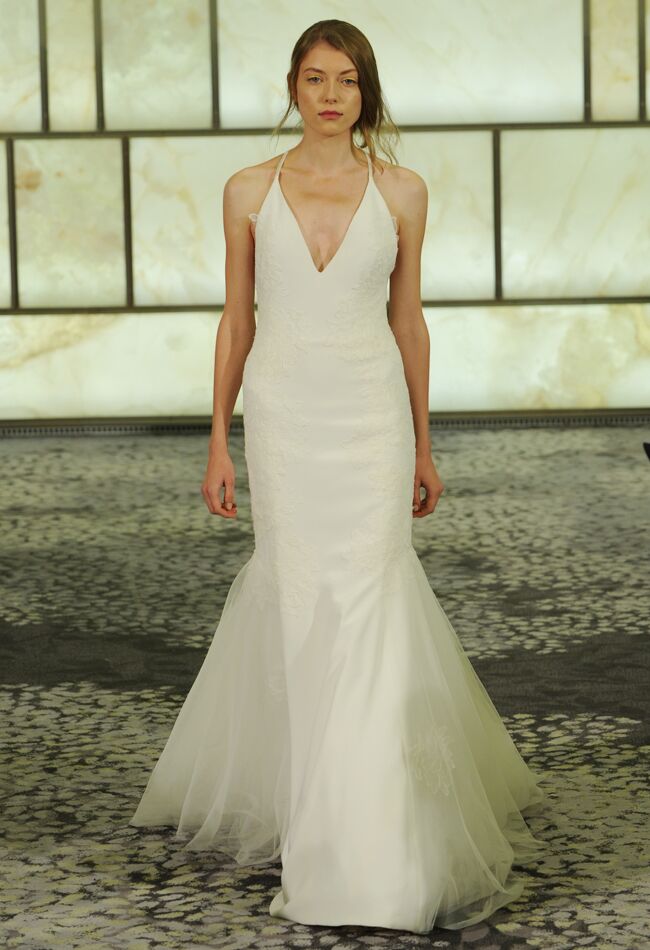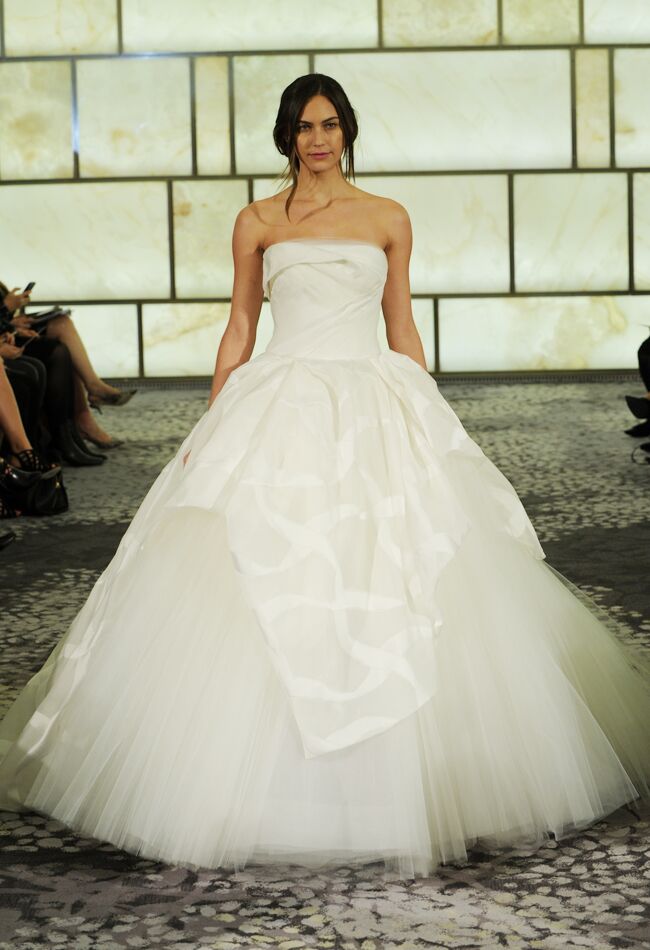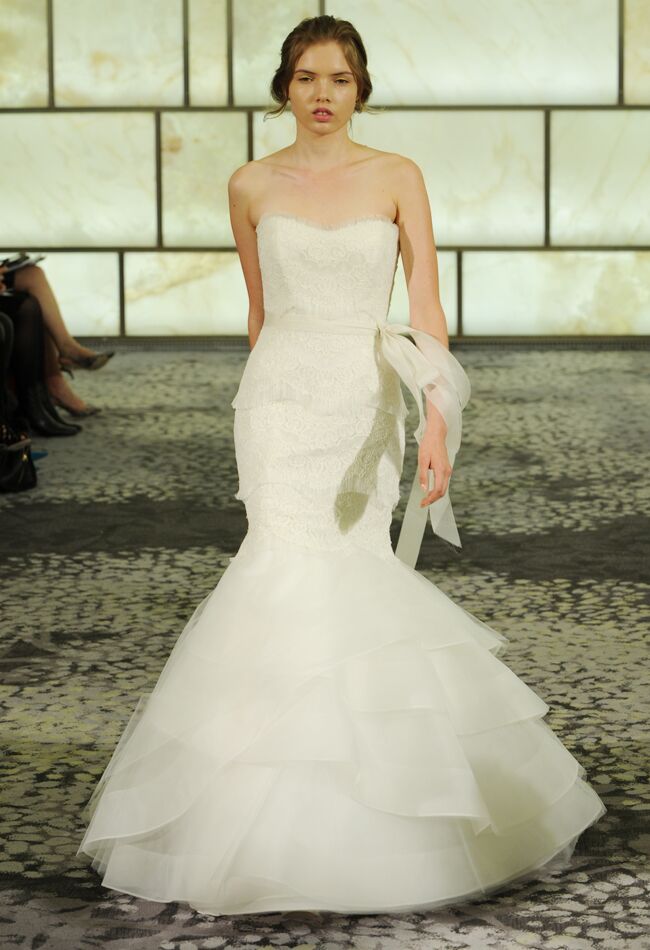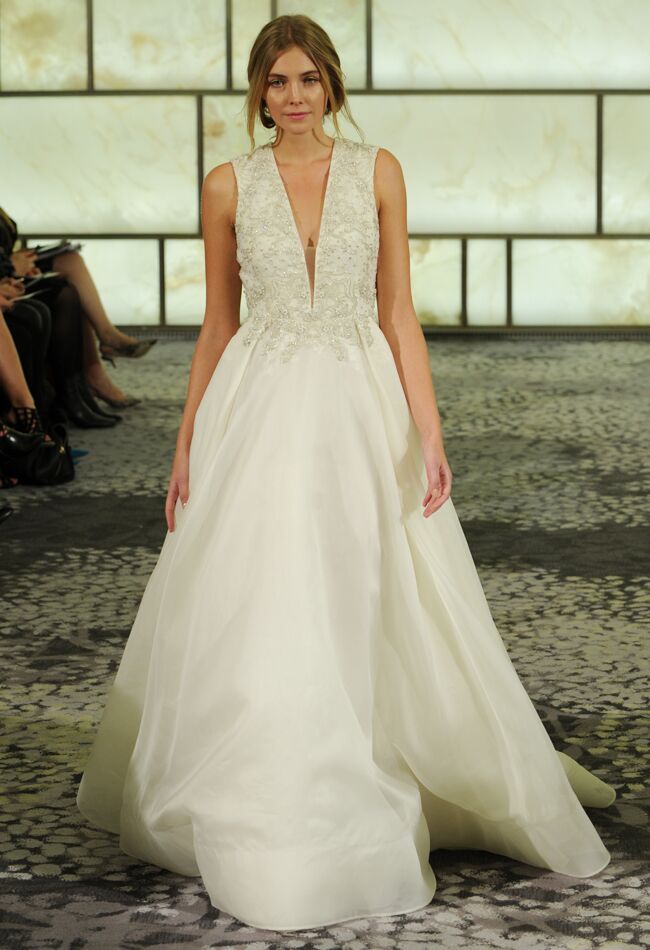 Want more? Right here!
> See Rivini wedding dresses you can shop right now!
> Download The Knot's #1 Wedding Dress app for iPhone or Android!