4 Crazy Romantic Secret Message Rings
by Heather Hall
You're going to want to grab your groom for this one. We've just found the most romantic ring trend out there — secret message rings. Each of these have a hidden message that you and your guy write or decode for one another. When you combine love letters with diamonds (and other gorgeous gemstones), the result is, well, incredibly sweet and unique. Here's proof!
The Storybook Ring
This 2 carat pear-shaped diamond (surrounded by 10 more carats of perfectly cut rose and yellow tiny diamonds) opens like a locket to hold a miniature gold book. You can engrave up to ninety characters inside (an abridged version of your love story) to keep forever.
Ring by Lugano Diamonds
The Hidden Love Note
On the outside this may look like just a regular pretty wedding band, but inside, this ring has a secret compartment where you can stash a little love note.
Ring by Heather Moore
The Secret Message Ring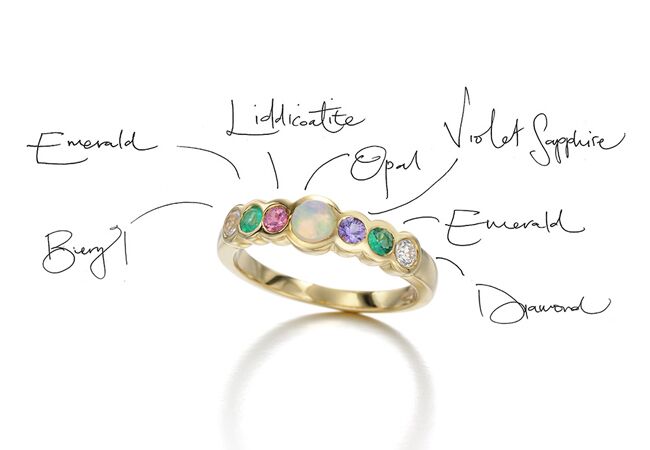 This ring has a message that you actually have to decode. It's called acrostic jewelry — an old Victorian idea of sending a special message to your sweetheart by spelling out a word (or message) using different gemstones. You basically create a ring based on the first letter of each gemstone color — like the ring above which spells out B-E-L-O-V-E-D by using a beryl, emerald, liddicoatite, opal, violet sapphire, emerald and diamond stone in that order.
Ring by Jessica McCormack
The Love Letter Keeper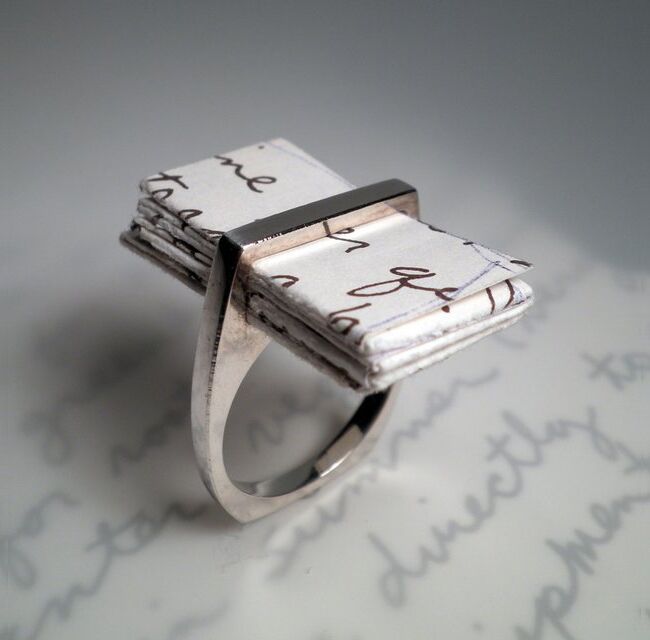 This minimalistic ring is a little less secretive, but only you will know what the letter says. Write each other tiny notes everyday and swap them in the morning!
Ring from Fancy.com
Want more? Of course you do!
> Wedding Ring Engraving Ideas & Tips