A Can't-Miss Romantic Photo From A Bohemian Wedding In Chapel Hill, North Carolina
Check out this amazing shot by Heather Payne Photography.
by Rachel Torgerson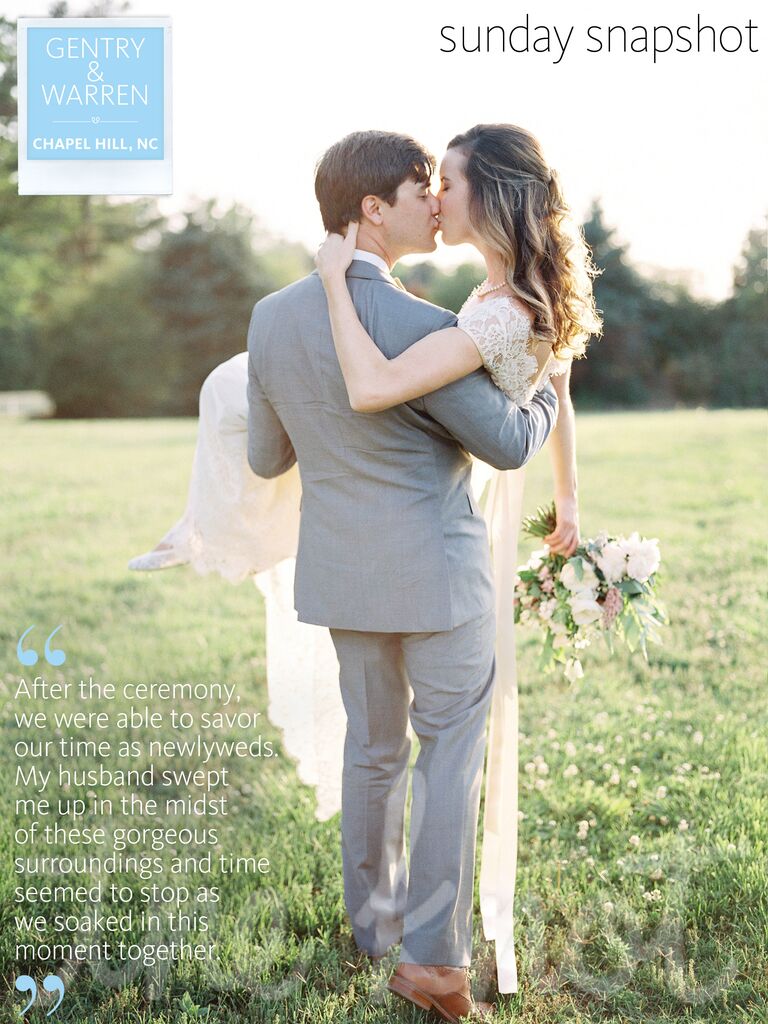 photo by
Heather Payne Photography
Ask any bride about her wedding day after the fact and she'll tell you she had a blast, but it all went by in a blur because the time just flies by. So it's always a good idea, during the actual day-of, to take a few minutes to be with your soon-to-be spouse and take it all in. Gentry and Warren did just that between their ceremony and reception in Chapel Hill, North Carolina, and they definitely didn't regret it. "After the ceremony," Gentry says, "We were able to savor our time as newlyweds. My husband swept me up in the midst of these gorgeous surroundings and time seemed to stop as we soaked in this moment together." Heather Payne Photography captured the sweet moment pictured above.