See Romona Keveza's Wedding Dresses From Bridal Fashion Week
Here's the designer's latest collection to hit the bridal runways.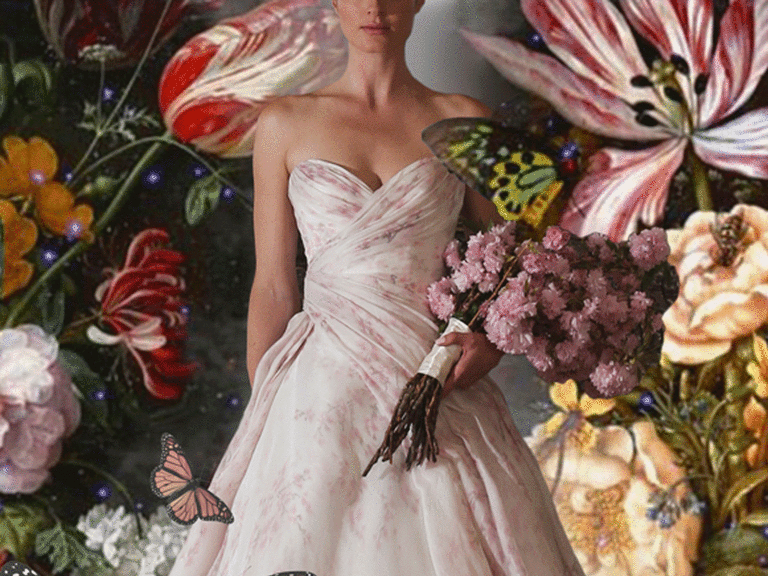 A designer adored by celebrities and real brides alike, Romona Keveza has been worn by some of the most iconic women in Hollywood. While the brand's ready-to-wear collection has been spotted on everyone from Jennifer Lopez to Angelina Jolie, Romona Keveza wedding dresses are known for translating that same sense of Hollywood glamour into luxury bridalwear collections. With a signature aesthetic of refined glamour, Romona Keveza continues to inspire brides of discerning tastes with her dresses that stand the test of time. Her unique perspective as both an evening wear and bridal designer gives real brides the chance to dress like red carpet royalty on their own wedding day.
See every Romona Keveza wedding dress from the Spring 2022 collection below.
Romona Keveza's Spring 2022 Wedding Dress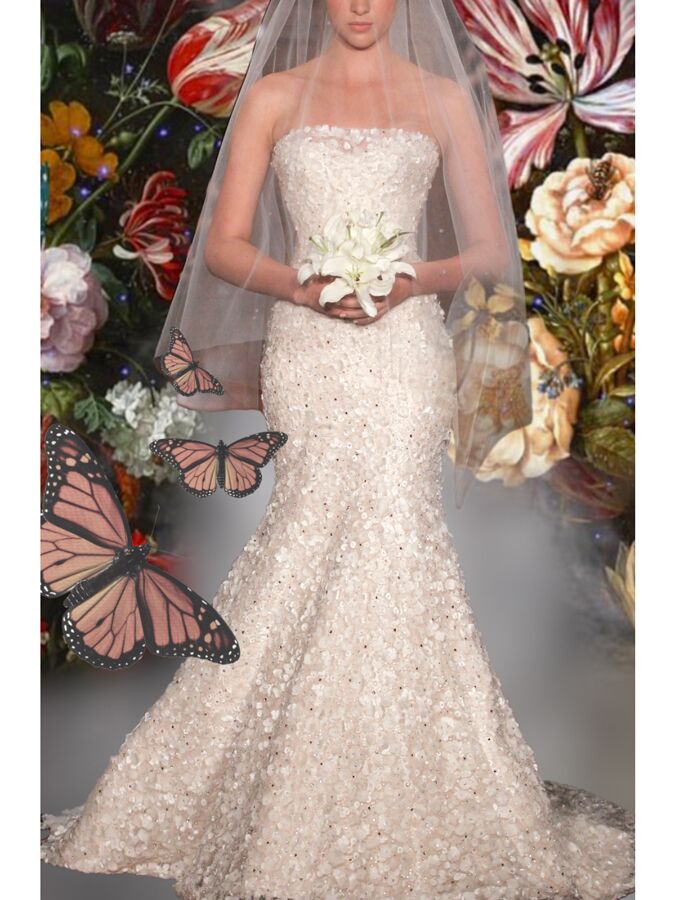 Floral and crystal encrusted fit and flare strapless wedding dress.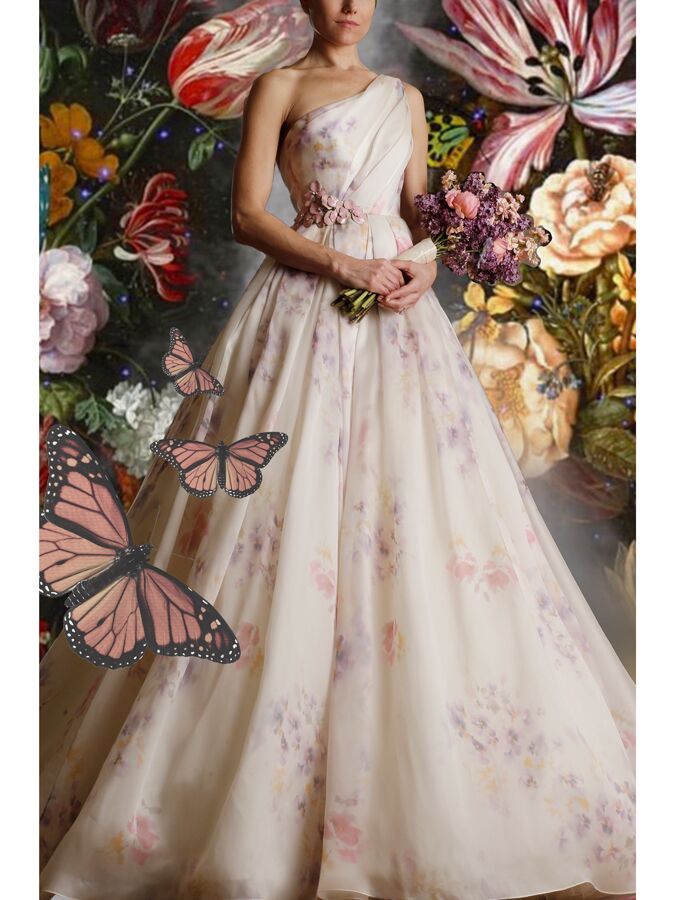 One-shoulder ball gown draped in pastel watercolor silk and pink floral detail at the waist.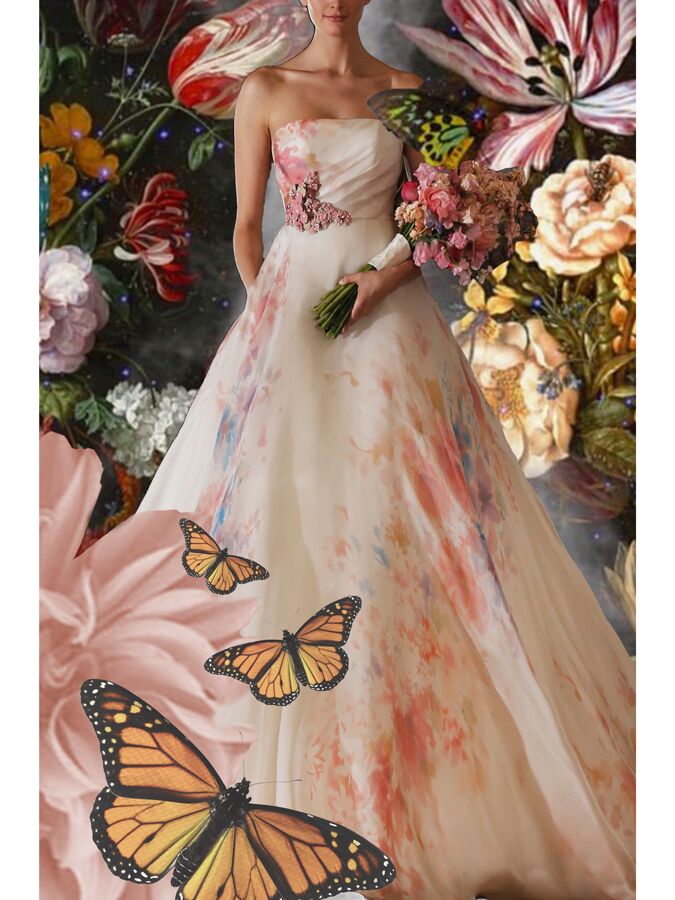 Strapless watercolor wedding dress with a mix of pastel floral details.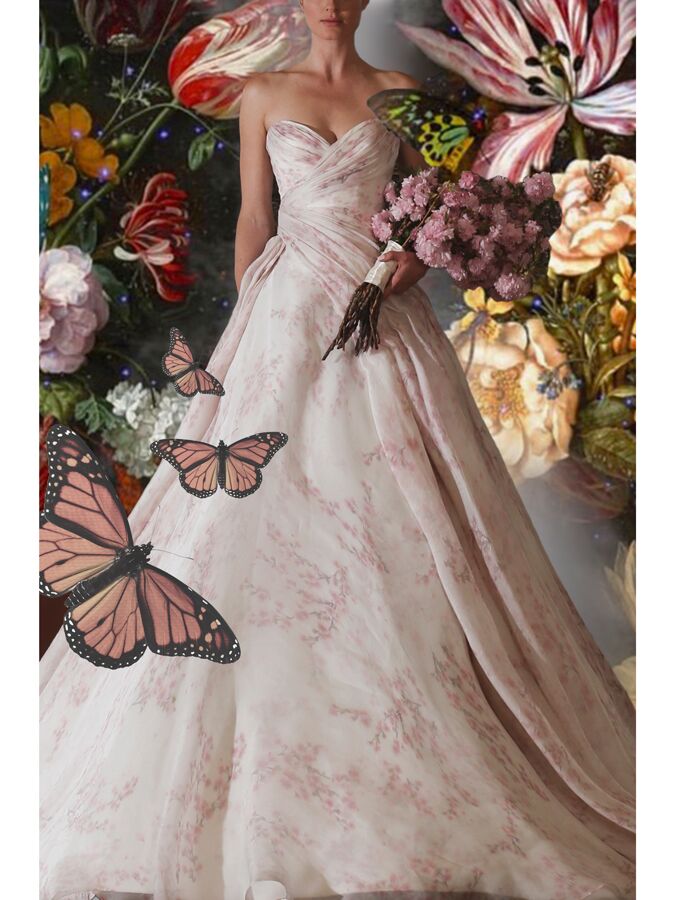 Strapless wedding dress with ruched sweetheart neckline and a pastel pink floral watercolor print.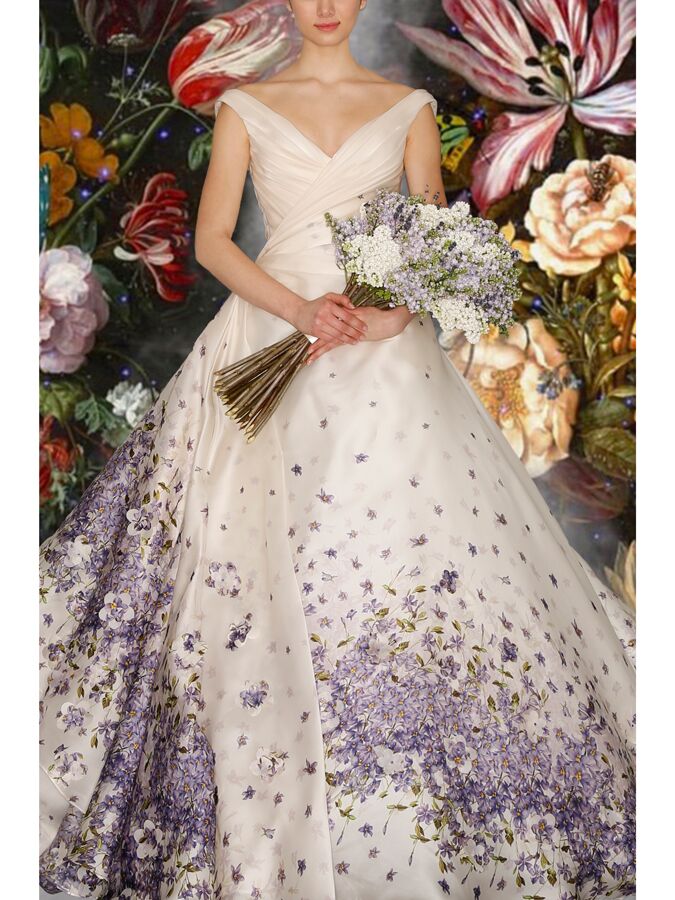 V-neck wedding dress with ruched bodice and purple flowers cascading down the skirt.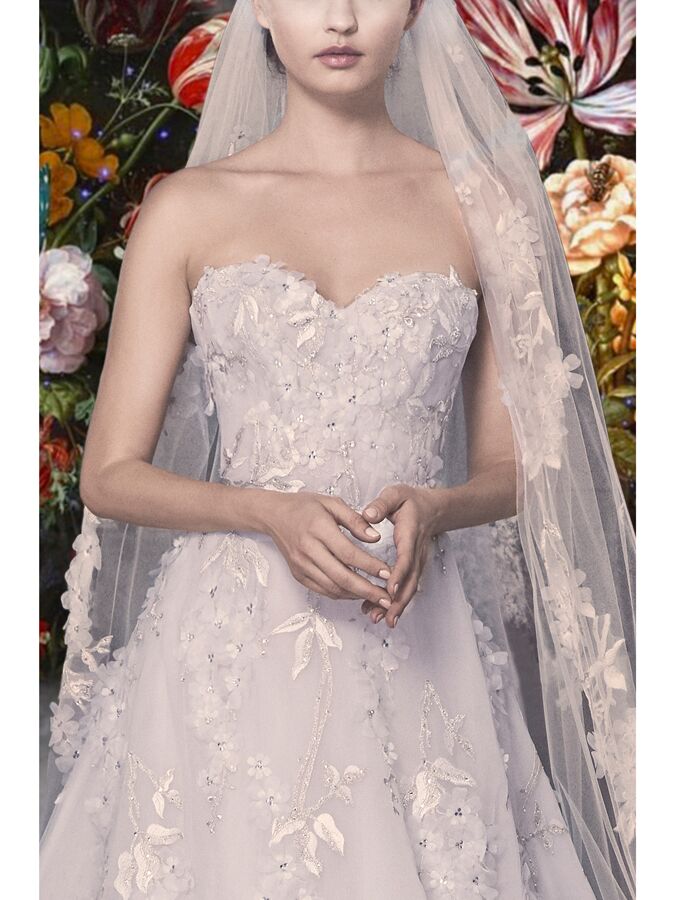 Strapless A-line wedding dress with sweetheart neckline, Swarovski crystals accent and floral applique.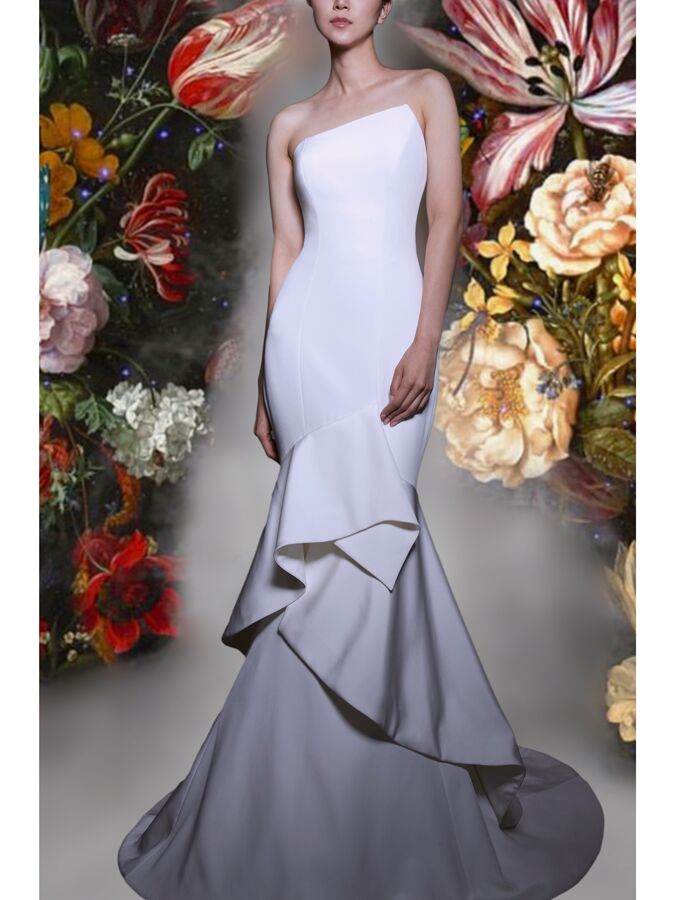 Strapless mermaid wedding gown with an asymmetrical neckline and draped skirt.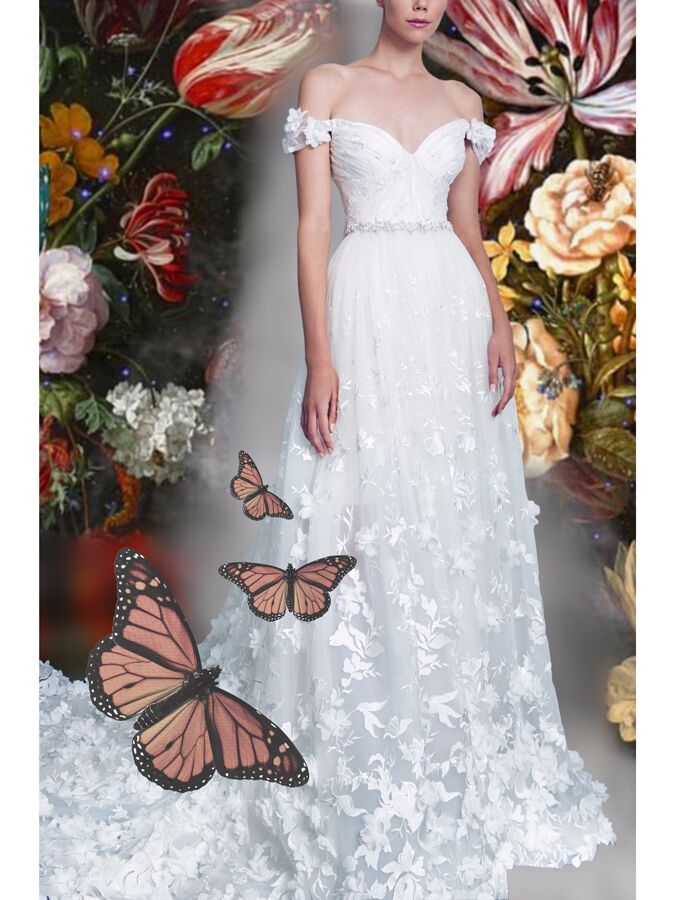 Off-the-shoulder wedding dress with a ruched sweetheart neckline and cascading floral details.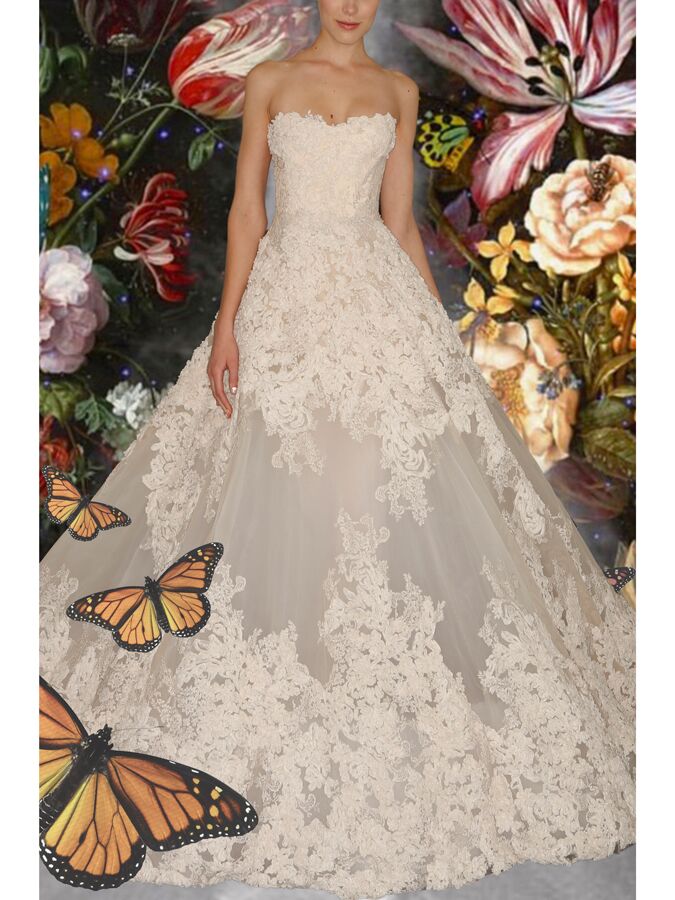 Strapless ball gown with lace applique adorning the bodice and a modified sweetheart neckline.
Secret Garden-inspired silk Mikado deep V-neck wedding dress with terracotta, yellow, ivy greens, deep red and lavender florals.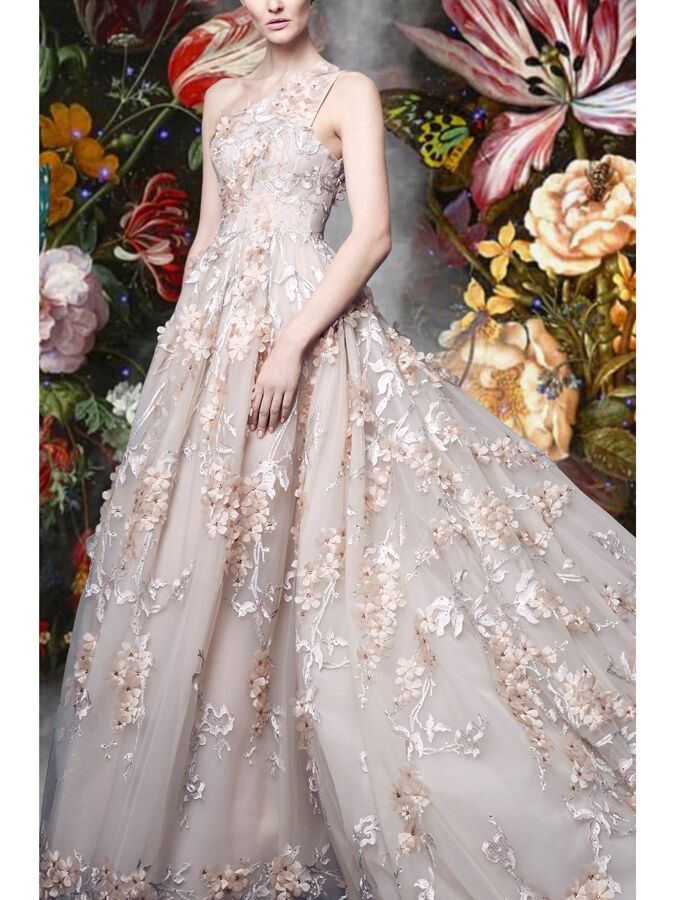 One-shoulder ball gown with Swarovski crystals accenting intricate hand-embroidered details.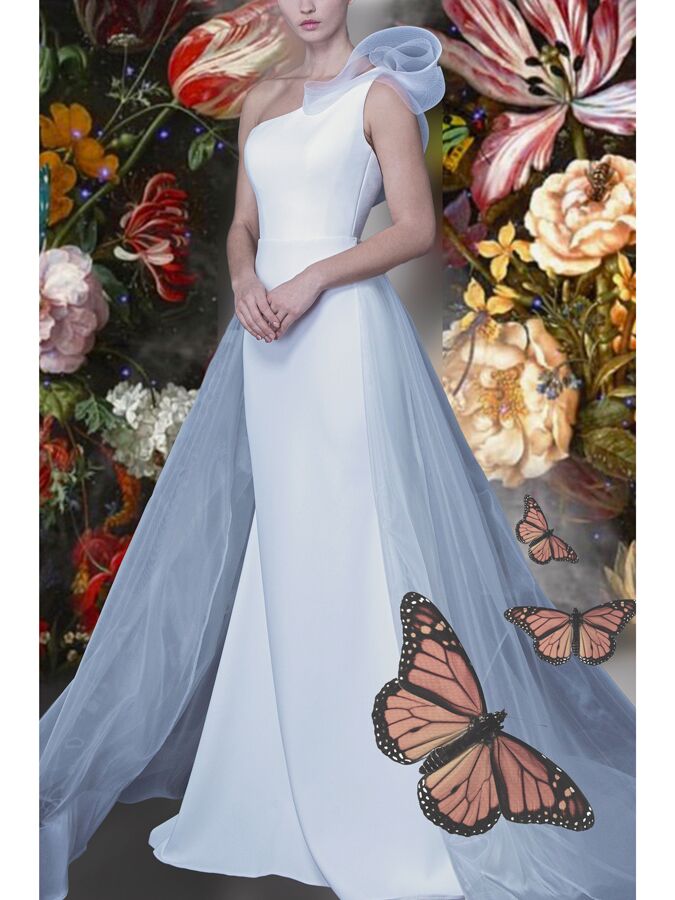 Five-ply silk crepe one-shoulder wedding dress with a translucent illusion overskirt.
Designer Romona Keveza's Signature Style
Known as feminine, sophisticated, and luxurious, Romona Keveza wedding dresses are marked by their commitment to superior quality through artisan craftsmanship. The designer's bridal collections are often directly inspired by the Hollywood stars Keveza dresses, bringing a sense of red carpet glamour to every dress she designs.
A Brief History of Wedding Dress Designer Romona Keveza
New York-based designer, Romona Keveza began her fashion career in 1999 with a modest amount of her own savings and an earnest work ethic to back it up. After much success in both bridalwear and eveningwear, she went on to launch her bridal diffusion line, LEGENDS Romona Keveza followed by a luxe ready-to-wear collection. Most recently, the brand introduced ROMONA New York as a line with a more youthful and free-spirited approach. All Romona Keveza bridal gowns are proudly made in North America and can be shopped at luxury retailers worldwide or at the Romona Keveza bridal brand's flagship boutique located in Rockefeller Plaza.
Other Romona Keveza Labels
Following the success of her eponymous label, Romona Keveza went on the launch several additional lines, including LEGENDS Romona Keveza in 2005. Designed as a Hollywood-inspired bridal collection available at a modest price point, the LEGENDS label embodies the same glamorous aesthetic while reaching a more widespread clientele. Later in 2009, the designer introduced her luxury ready-to-wear Romona Keveza Collection, which has since become a staple on the red carpet scene.
The latest addition to the brand, ROMONA New York, launched in 2017 for dresses designed with a minimalist aesthetic and more accessible price point. ROMONA New York emphasizes a less formalized, more spirited vibe, which we're excited to see reflected in Romona Keveza wedding dresses 2022.
Romona Keveza Collection History
With designs priced from $3,000 all the way up to $35,000, Romona Keveza wedding dresses have a longstanding reputation among a luxury bridal clientele. Over the years, several dresses have become iconic thanks to the celebrities who inspired them, including a gown worn by Angelina Jolie. In 2011, Jolie attended In The Land of Blood and Honey premiere wearing a navy one-shoulder Romona Keveza dress that later inspired a lookalike design in the brand's bridal collection.
Famous Romona Keveza Brides
As a go-to designer for the biggest names in Hollywood, Romona Keveza gowns have been worn by countless celebrities both on the red carpet and down the wedding aisle. Stars like Katy Perry, Lady Gaga, Scarlett Johansson, Jennifer Lopez, Kate Beckinsale, Ariana Grande, Kate Hudson, Regina King, and many more have stepped out in Keveza's designs, continually heightening her Hollywood appeal.
Equally popular among celebrity brides, Romona Keveza wedding gowns have been worn by Cheryl Burke, Lauren Scruggs, Lisa Salzer, and Cheryl Hines among others.
Fun Facts About Romona Keveza
Although the brand has grown rapidly since its initial launch in 1999, Romona Keveza is solely designed and owned by Keveza to this day. This gives Romona Keveza 2022 brides the unique opportunity to know their wedding gowns are still designed by the legend herself.
Romona Keveza Previous Wedding Dress Collections
Romona Keveza's Fall 2021 Wedding Dresses
See every Romona Keveza wedding dress from the Fall 2021 collection below.
All-over pearl embroidered A-line ball gown with plunging neckline and pockets.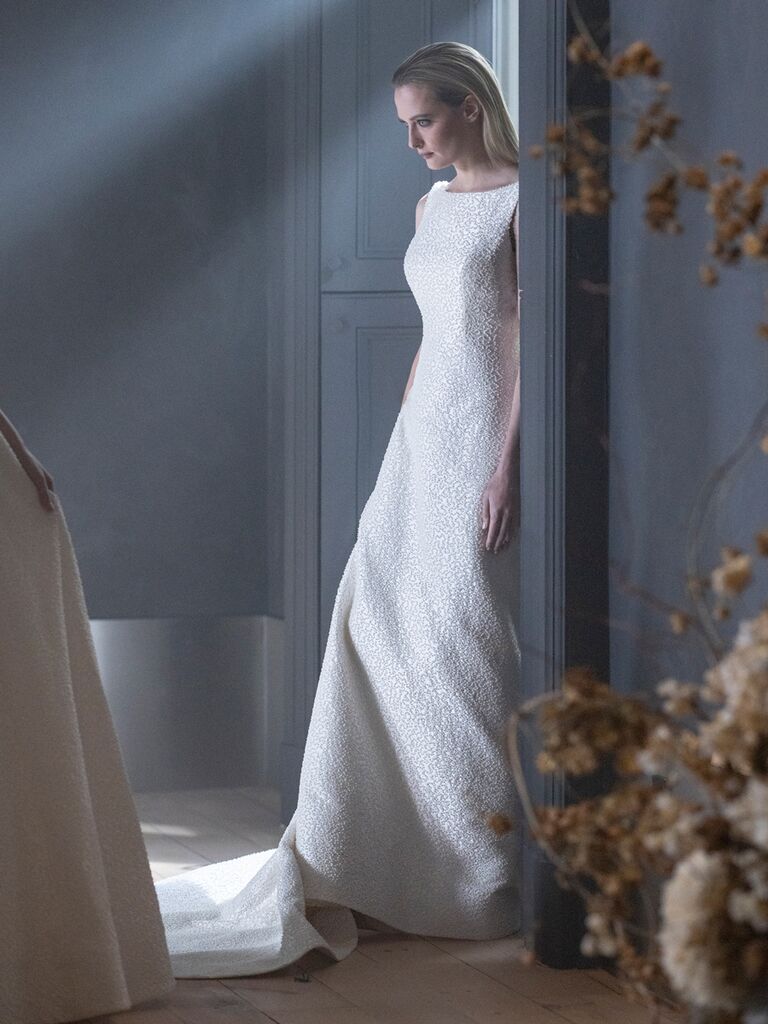 All-over pearl embroidered sheath dress with bateau neckline and dramatic train.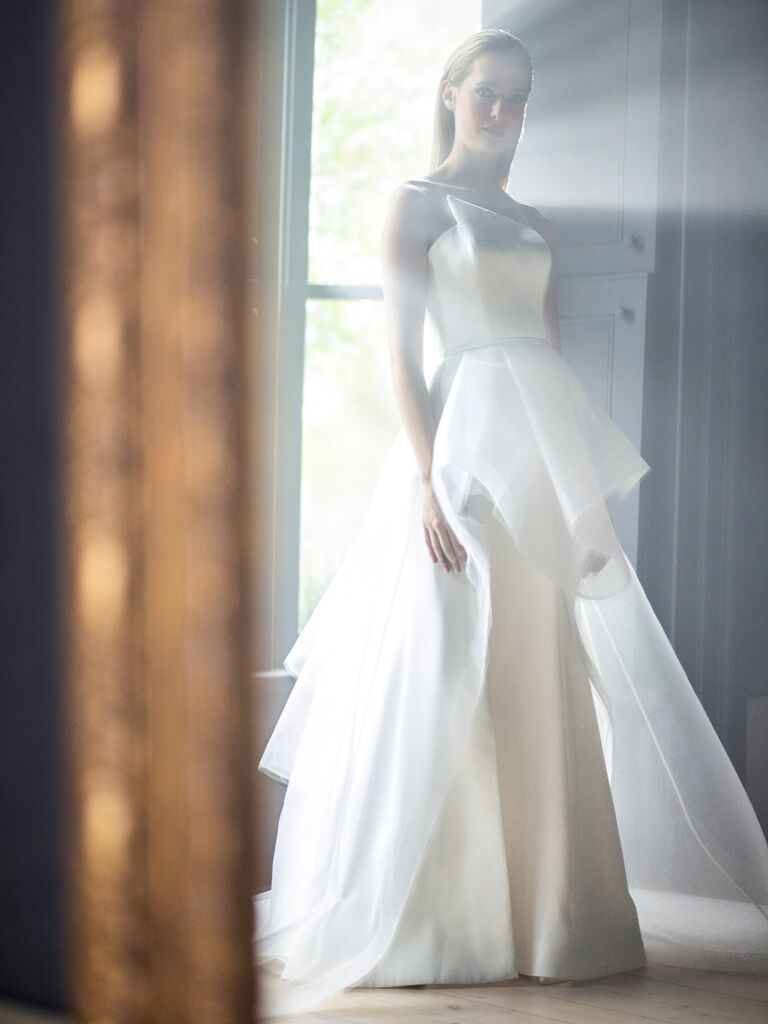 Asymmetrical neckline gown with organza high-low skirt overlay.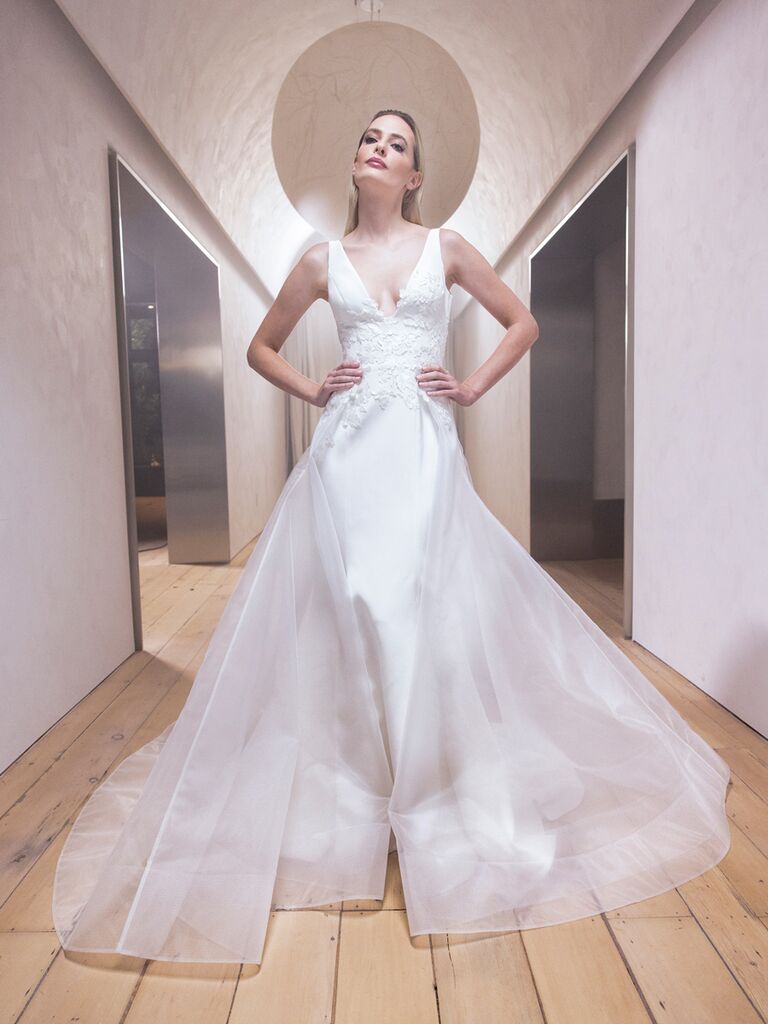 Trumpet dress with plunging neckline, floral appliques and organza half-skirt.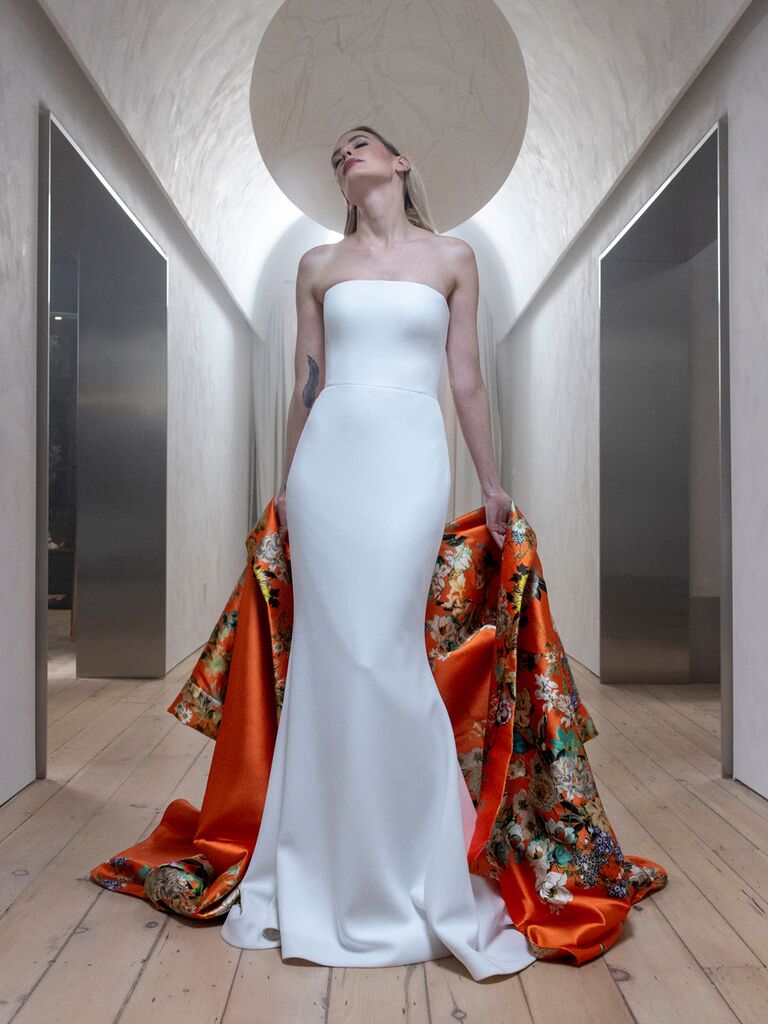 Sleek strapless crepe trumpet gown with subtle waist definition.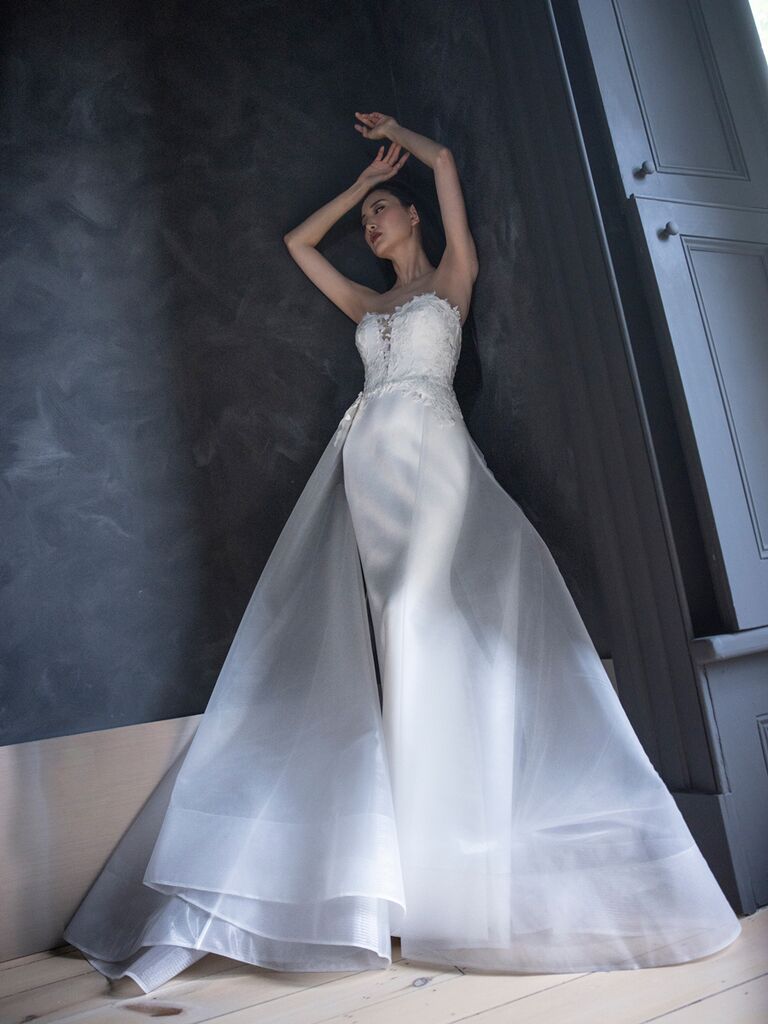 Strapless trumpet gown with floral lace bodice and sheer half-skirt.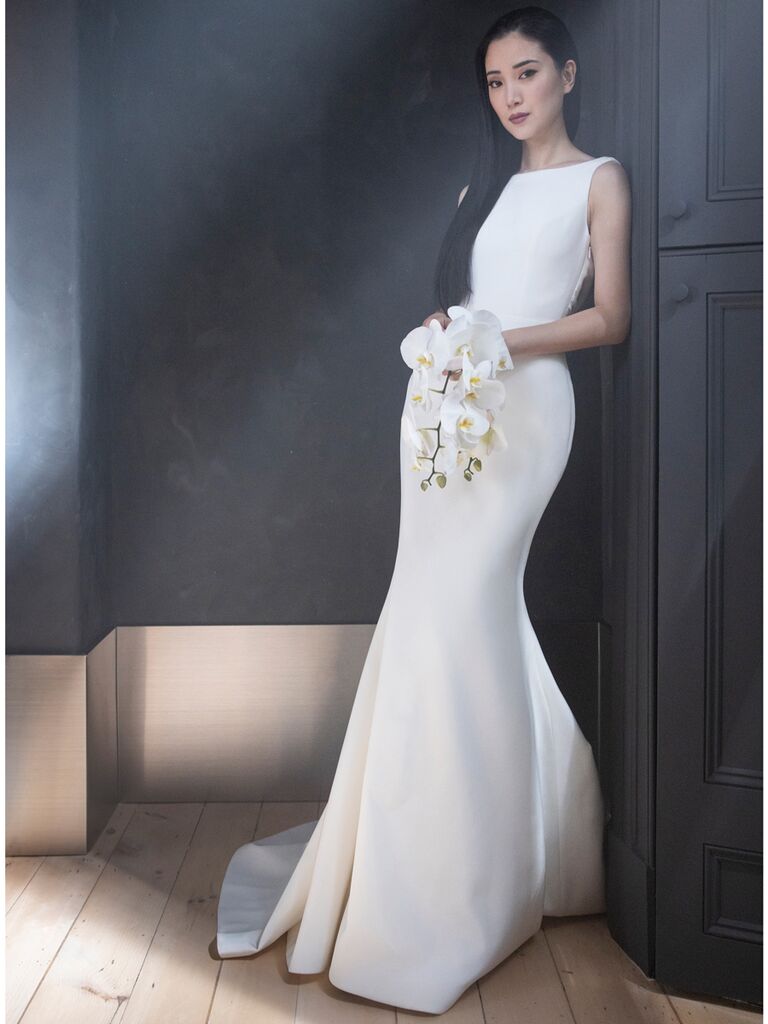 Crepe sheath dress with bateau neckline, cowl back and a line of fabric-covered buttons.
To check out all the Bridal Fashion Week galleries, plus wedding dress advice and more, go to TheKnot.com/bridal-fashion-week.