An Expert Planner Gives the Secrets to an Über-Personalized Wedding
Ron Wendt dishes on where to look for inspiration, how to balance ideas with your planner and the one thing every wedding needs.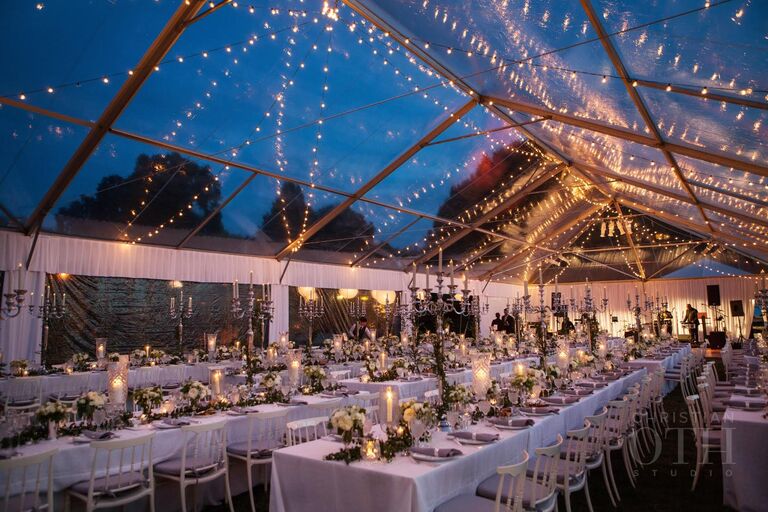 Christian OTH Studio
Ron Wendt has been planning events for clients like Tiffany & Co., Louis Vuitton and Cartier for the past 20 years, but he loves the very personalized experience and intimacy that comes with planning a wedding. Based in New York City, he makes each wedding a unique representation of the couple saying "I do." We sat down with the designer to talk everything from where he finds his inspiration to the most important thing every couple planning their wedding needs to remember.
You plan all types of events, but what's special about planning weddings?
It's so personal. You can do a special event for a launch, or for a corporation or what have you, and they all have a story to tell. They know exactly what they want everyone to say or see and experience. But when you have a wedding, you're doing something so personal. It's not just the bride and groom—it's their families, it's their traditions. They're letting you in on not just their family but their friends and their whole world. So it's that much more meaningful to absorb all that and create an event specifically just for them that says what they want to say, and presents them in the best light.
What's the best source of wedding planning inspiration?
I always look to the bride. I pay attention to colors and textures she likes. I think about where we are, about the venue, and how the guest will move through the space. I think about the season. There's a lot of factors that fold into it. How much weight you give to each of those criteria, you work that out with the bride. It's the beginning of a relationship with the designer and the bride, and you really want to get that fit right because you're representing her.
What's the secret to balancing a planner's ideas and the couple's vision of their wedding?
I think it's all about everyone making concessions to understand where you're going and really listening to what it is they want. If you're a good designer you can design around anything. There's never one right or wrong answer.
What kind of role should florals and landscapes play in a wedding?
That's going to depend entirely on the venue. But florals and botanicals say so much about who we are, just like the clothes we wear. Flowers say a lot about people, so it really is choosing that vocabulary to describe who you are and what you feel comfortable with, and what you want to present to your guests.
What's your favorite wedding trend of the moment?
I like a more casual, little less formal wedding. Having fun at the reception is absolutely important. I feel like you've asked your guests to give their time for you and they need to leave that evening feeling like, "that was just the best and I am so glad I attended this wedding." I think the idea of a formal wedding, even if it's in the city, is one of those things that is quickly becoming passé.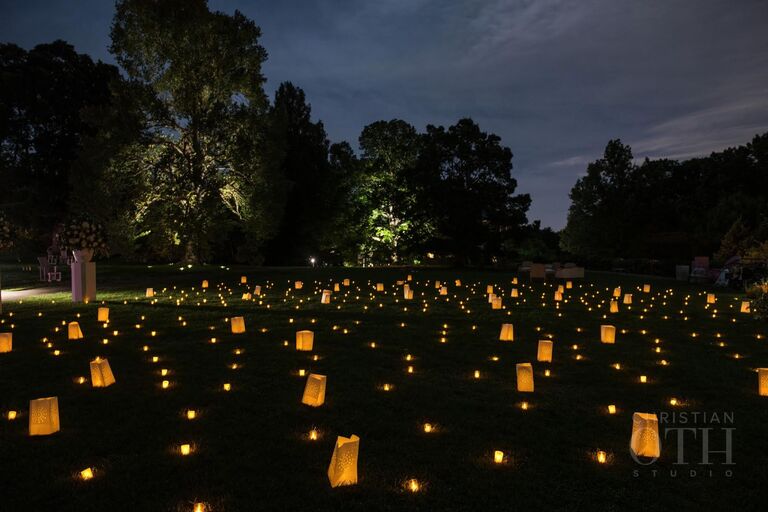 Is a more casual wedding helpful for a couple that's looking to spend less?
Absolutely. It could be in their attire, it could be in the flowers they choose or don't use, or certain areas they decide to address or don't. Again, it has to be a personal decision. It has to be right for that venue and for the evening. I'm not advocating doing it on the cheap because I do think, again, it's very important—you've asked your guests to spend their weekend with you. So what you put in front of them, especially at the reception when you sit them down and treat them to a dinner, if it's formal or casual, you need to put in the very best you possibly can.
How do you help couples remember to prioritize?
I always say, "If we don't have this champagne stack, your guests are not going to walk in and say, 'Why isn't there a champagne stack here?'" It's important to help a bride come to terms with that.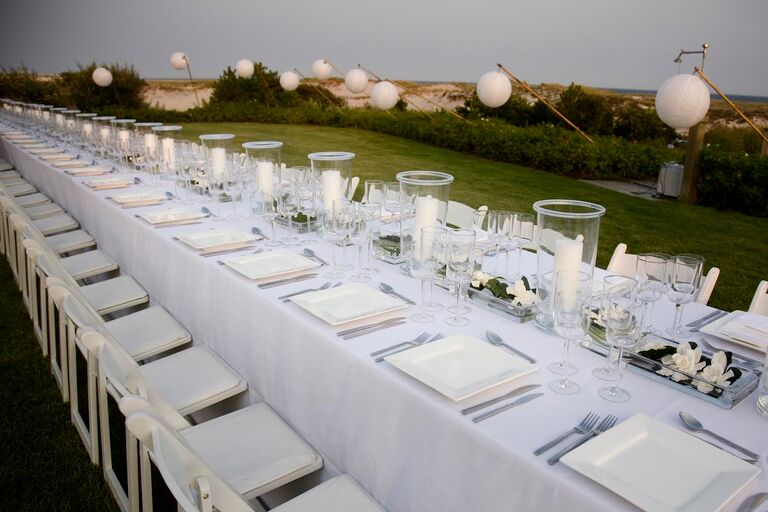 What's one thing every wedding has to have?
Great music and candlelight. Candlelight is so necessary. I remember once I did a wedding, and I won't name it, but it was probably in the ugliest room in Manhattan. So instead of entering the room straight on as most people would do, we cut it on the diagonal to make the aisle longer and then we turned off all the lights and only lit the aisle. Everything that was horrible about the room really went away. And so it was sort of a Broadway effect but it worked well.
If you could plan a dream wedding with an unlimited budget, where would you do it?
My mind is reeling because you could go anywhere in the world. I've always loved French chateaus, so I would head to France to the countryside. Let's leave it at that.