Rosa Clara Wedding Dresses Inspired by New York for Fall 2015
by Libby MacCarthy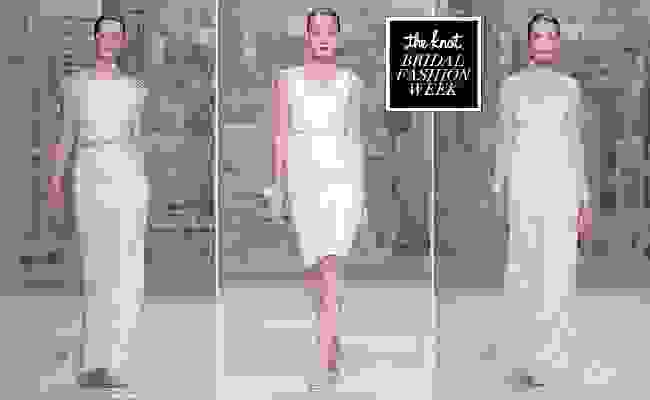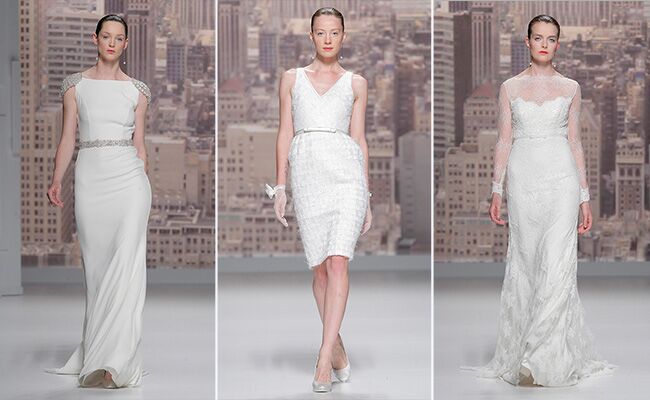 "This season we were really inspired by the glam of Hollywood and the streets of New York," says Lluis Sole of Rosa Clara about the line's latest collection of wedding dresses. "We wanted to share the glamour of Audrey Hepburn, Grace Kelly and the feel of 5th Avenue and Madison Avenue." Dramatic, ornate backs, beaded embellishments and clean lines are the defining characteristics of the collection. The designers played with texture this season as well, looking to unique fabrics like tweed and crosshatch beading to add depth and dimension to simple silhouettes. See dresses from the collection below.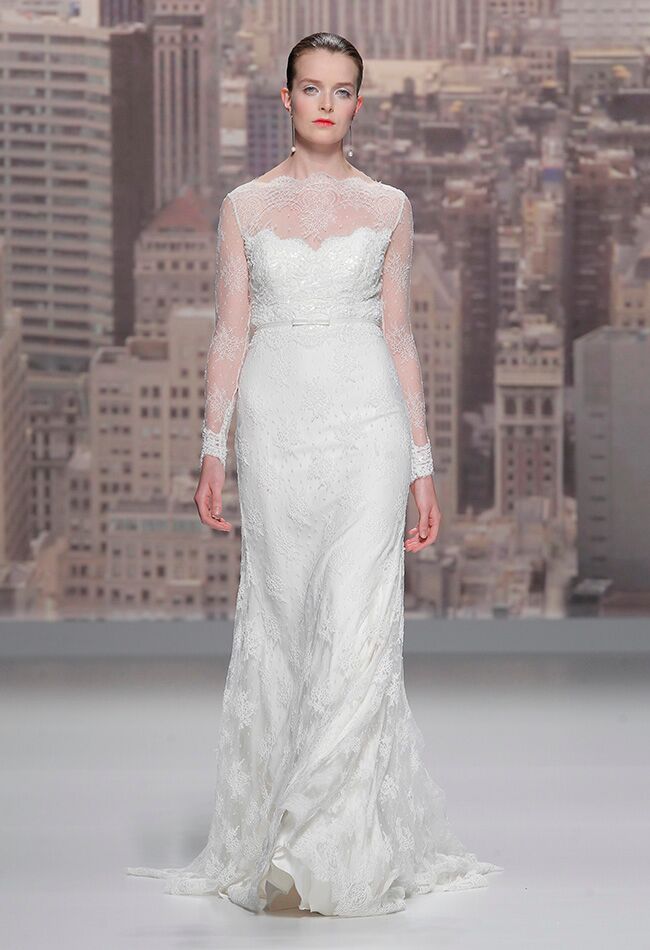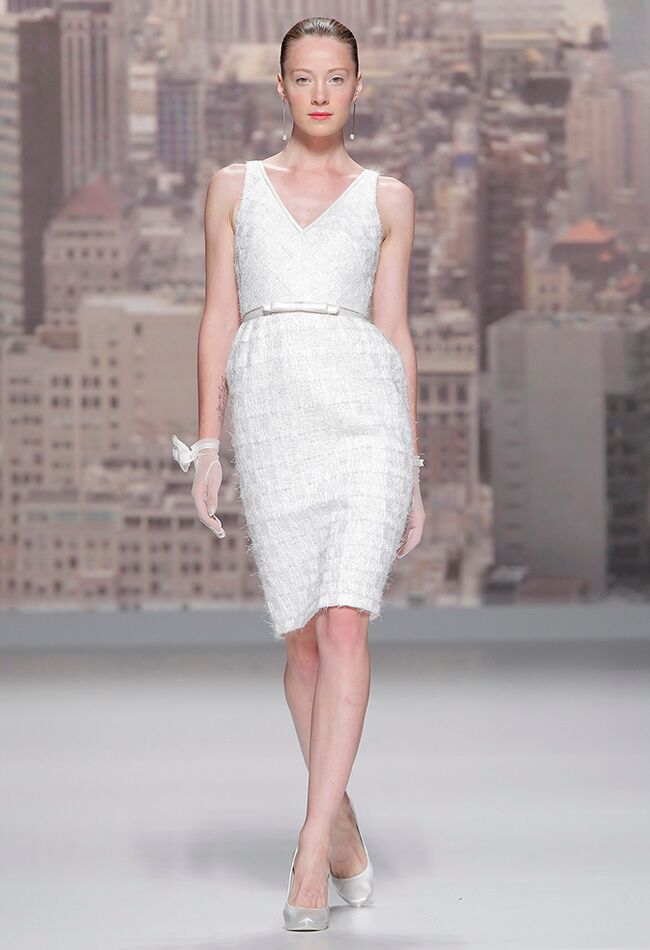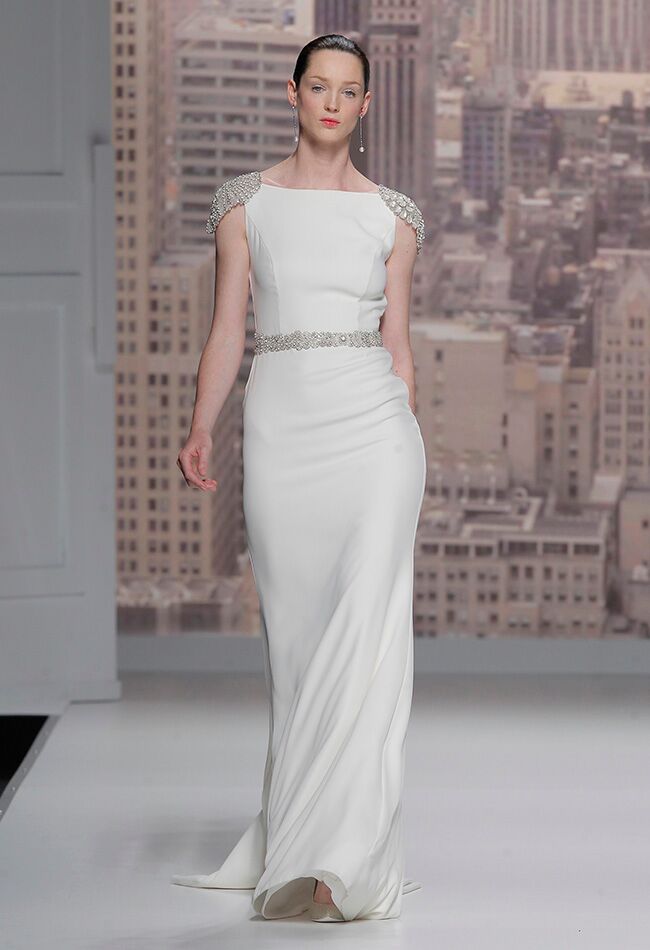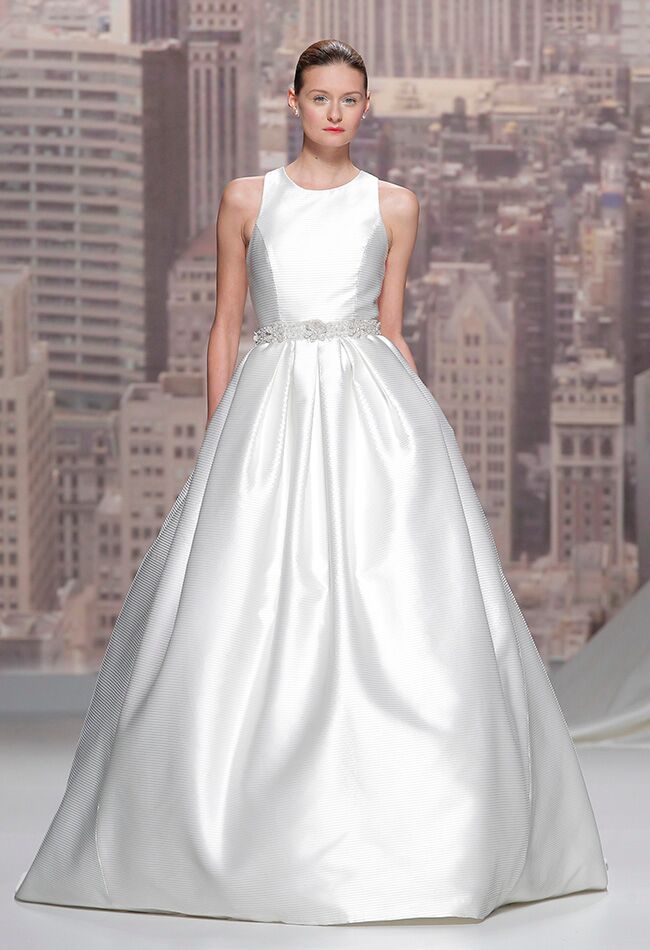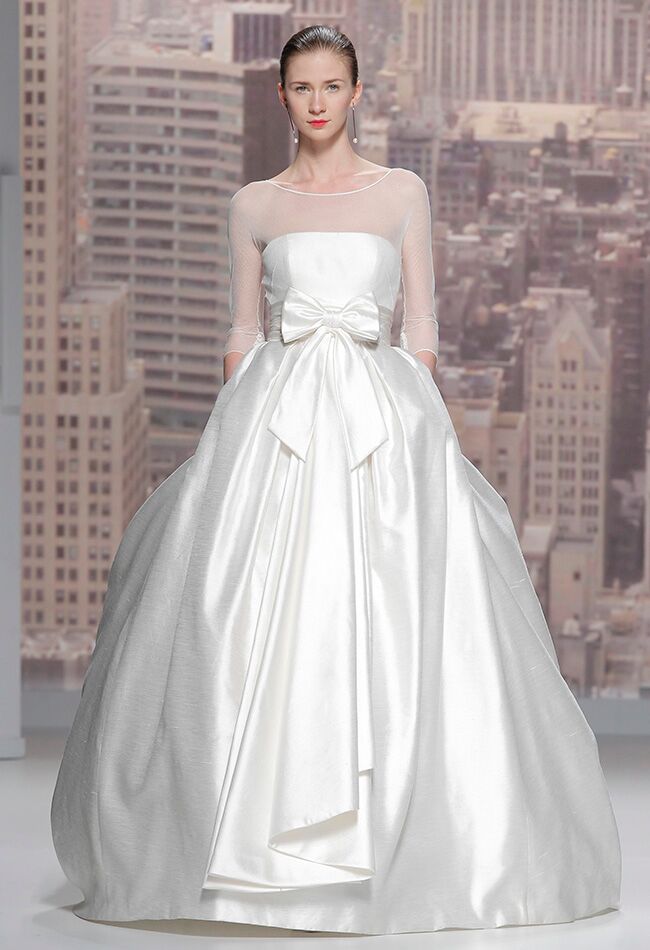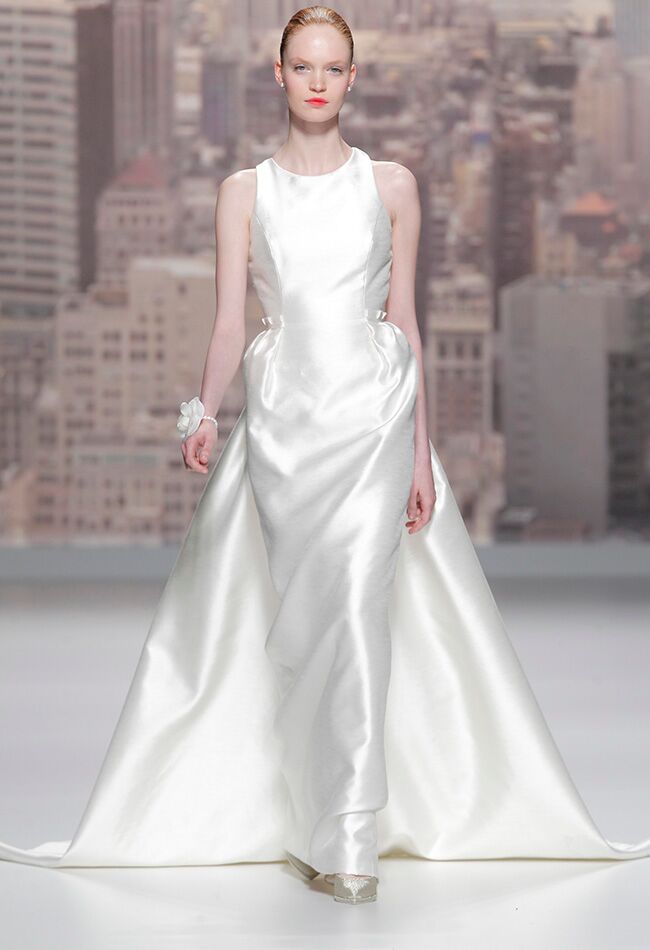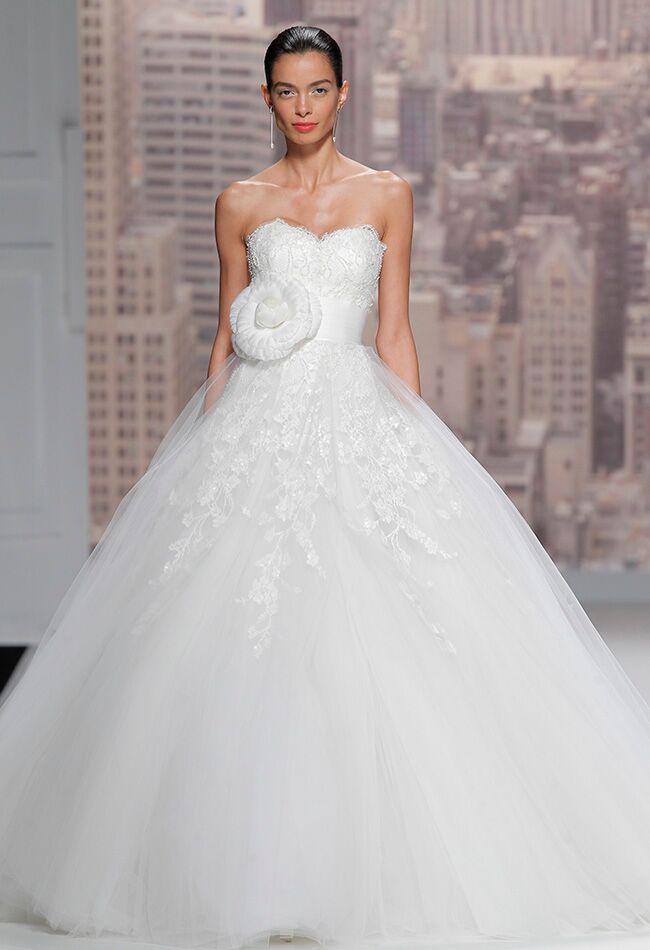 Want more fashion?
> Browse hundreds of gorgeous wedding dresses you can buy now
> Download The Knot's #1 Wedding Dress app for iPhone or Android!