Rufus Wainwright Is Getting Married (and Celebrating With a $70K Motor Home)
by Simone Hill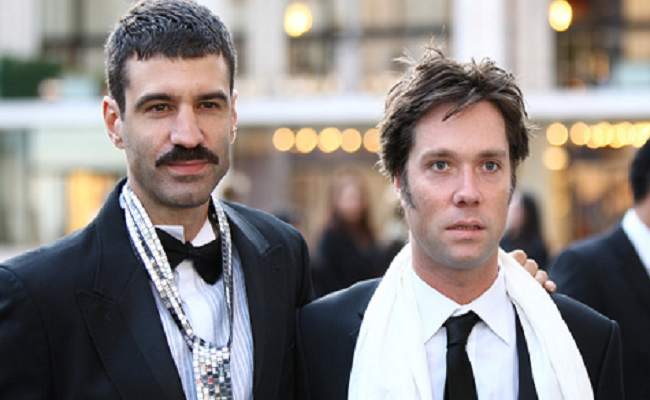 photo by
Photo: Inquisitir.com
Many a couple has danced to the crooning ballads of Rufus Wainwright on their wedding day, and now it's the singer's turn to tie the knot. Tomorrow Wainwright weds his longtime boyfriend Jorn Weisbrodt at his home in Montauk. Yoko Ono and Carrie Fisher are expected to be among the 250 guests.
The couple is taking a non-traditional approach to their wedding plans. Here's what else we know: They sent out video invitations, requested cash gifts to pay for a motor home (like as in a souped-up home on wheels that could cost anywhere from $55-75K), and plan to take a dip into the ocean after the ceremony. Wainwright will also perform.
In honor, we rounded up three of our favorite Rufus love songs…
Across the Universe (the cover version) Video is above — and features an adorably young Dakota Fanning!

Harvester of Hearts

Foolish Love

Congrats to Rufus and Jorn!
> Keep your guest dancing all night with these wedding songs
> Don't miss out!: Stay up to date on all celebrity weddings