15 Rustic Wedding Favors Your Guests Will Love
Let your wedding theme inform your favors for a totally tied together thank-you gift.
by Andrea Fowler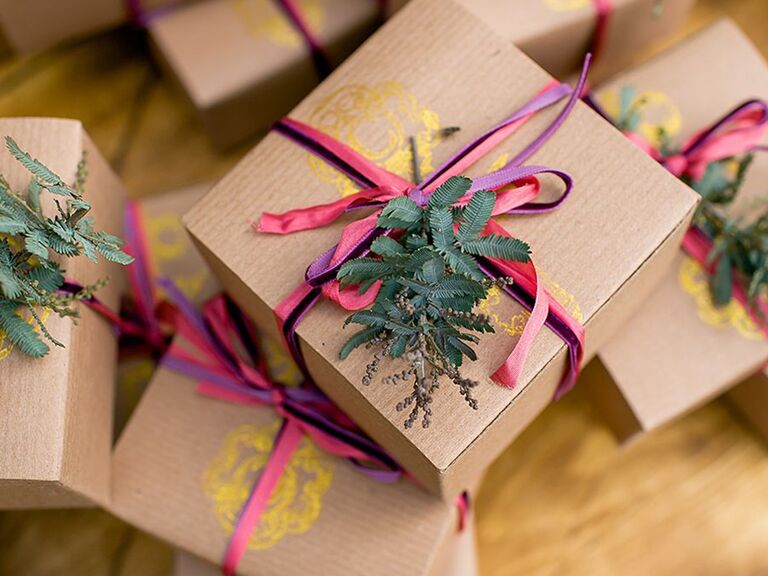 Send guests away with a favor that'll make a lasting final impression at your rustic-themed wedding. If you know a lot of your guests are traveling, choose something that can be easily packed, or opt for a favor that can be enjoyed night-of, like a small treat or even pashmina scarves for a chilly outdoor reception. If you're not sure where to start, pull inspiration from your wedding theme and check out our favorite rustic wedding favors below.
Brittany Conner Photography

5. Sweet Treats in Burlap Bags

May Carlson Fine Art Photography

Matt + Ashley Photography

Sarah Tamagni Photography

Jackie Cooper Photography