RV Honeymoons Are the Wedding Trend You Never Saw Coming
Take your honeymoon off-the-beaten path in a souped-up RV.
by Maggie Seaver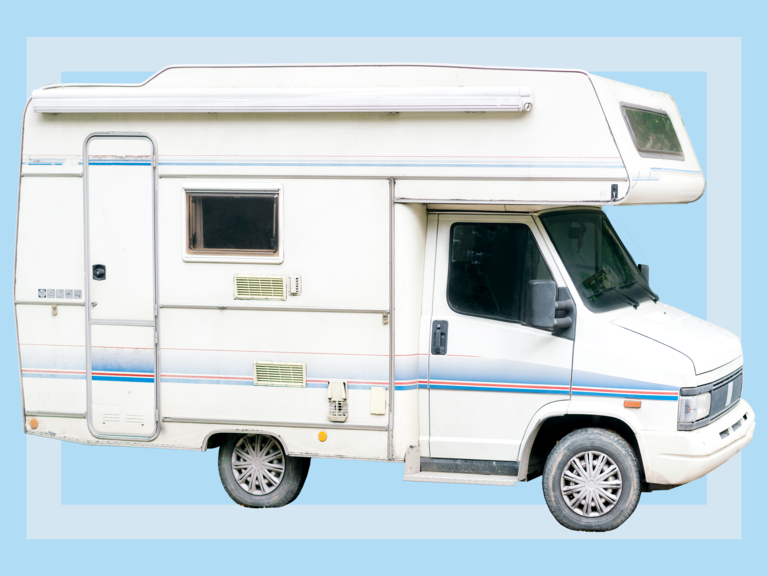 You don't have to honeymoon at a beach resort or some European destination, even if it seems like every other couple is. If you've always dreamed of an offbeat escape, we have the perfect idea for you: Take a road trip in an RV. Yes, you can really do that! It's a road trip, only better (and probably cheaper than a traditional honeymoon). Map out your adventure, explore the open road and see the sights—but leave plenty of room for spontaneous detours along the way. And remember when Mila Kunis and Ashton Kutcher honeymooned in an RV after getting married in 2015? Looks like they knew it was cool before it was cool.
Surprised by this unexpected honeymoon suggestion? Let us be the first to tell you, RV adventures have become more popular than ever—especially among millennials. According to a recent survey from SpareFoot.com, 64 percent of Americans said they'd like to honeymoon in an RV. We weren't shocked to learn millennials seem to be the most hyped about enjoying a honeymoon on wheels—70 percent of millennials said they were into the idea, compared with only 58 percent of baby boomers (that's still more than half, though).
Beyond survey results, we've heard straight from the source—the RVIA—that RV shipments rose to their highest level yet in 2017 and are only expected to keep surging in 2018. So why not hop on for the ride (sorry we had to)?
If you fancy yourselves a pair of adventurers, consider renting an RV for your honeymoon. Customize your trip to a T, completely avoid tourist traps and enjoy total flexibility on the road. Bask in hours of alone time driving, talking and listening to music. Find a cozy campfire community and set up camp. Or spend as little time indoors as possible to explore coastlines, forests and national parks. You won't forget this honeymoon anytime soon.