5 Same-Sex Wedding Trends
We teamed up with The Advocate, the world's leading gay news source, to conduct a survey on how same-sex couples are integrating existing wedding traditions and adding their own twist. From the proposal to the honeymoon, gay and lesbian couples are navigating the wedding planning waters and creating tried-and-true trends catered to their special day.

Trend: Nixing The Bended Knee Proposal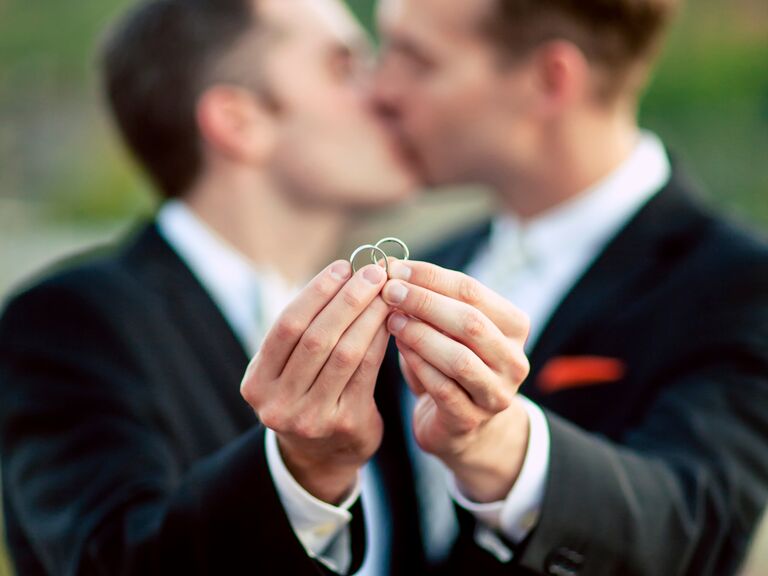 Because a legally recognized marriage wasn't always an option (and unfortunately still isn't in most states), many same-sex couples have been in a committed relationship for decades before tying the knot. Forty percent of couples left out the pomp and circumstance of the proposal and mutually decided to take their commitment to the ultimate level (for perspective, only 9 percent of straight couples took this route). For the other half, surprising their loved ones with a ring still played a key role (watches are also popular for gay couples and some brides), but only 16 percent got down on one knee.
Trend: After-Parties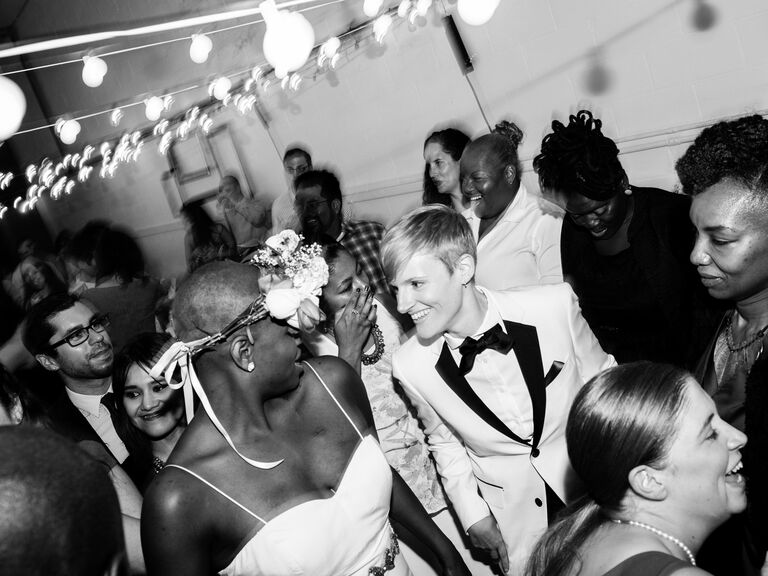 The real celebration is after the ceremony, with 19 percent of same-sex couples throwing an after-party (compared with just 6 percent of straight couples). We can thank the popularity of destination weddings amongst gay and lesbian couples for these statistics, as many often travel to marriage equality states to tie the knot, and then celebrate with loved ones in their hometown upon their return.
Trend: Skipping The Bridal Party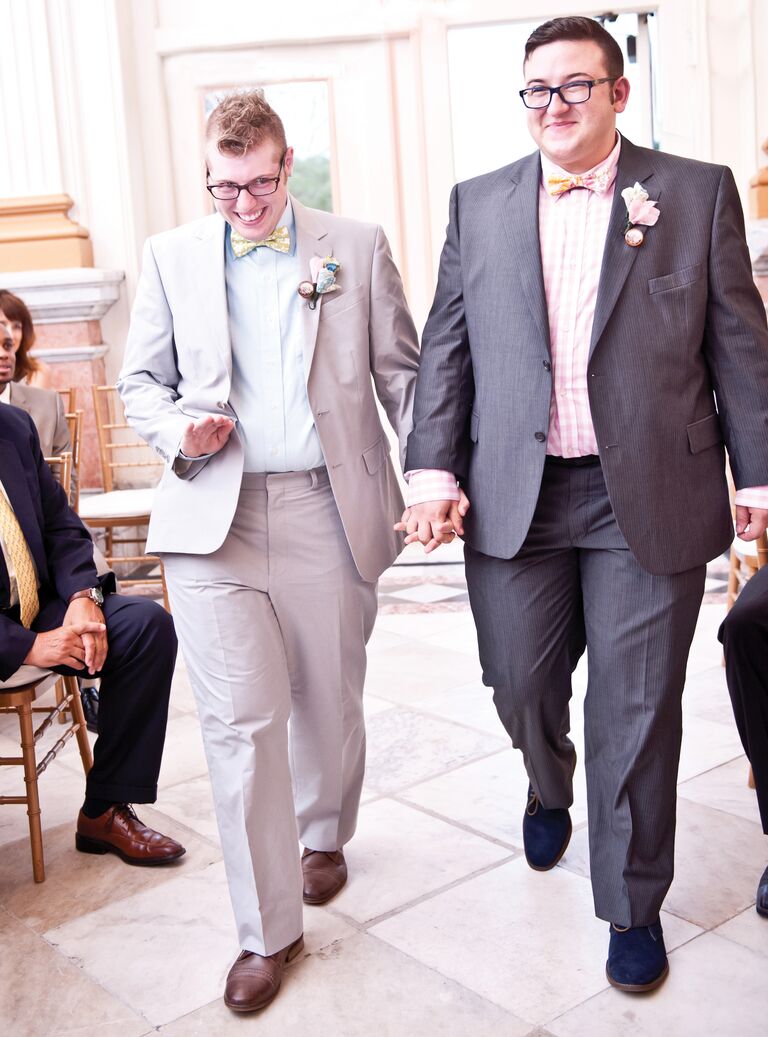 Same-sex couples are adding their own flavor to ceremony traditions more than any other aspect of the wedding day. Less than half of same-sex couples opt for a wedding party (compared with 87 percent of straight couples), and 37 percent showcase their unity from the very beginning of the ceremony by walking down the aisle together instead of being escorted by a family member. They're also more likely to be wed by a justice of the peace (22 percent compared with 8 percent of straight couples) and write their own vows (45 percent).
Trend: Stateside Honeymoons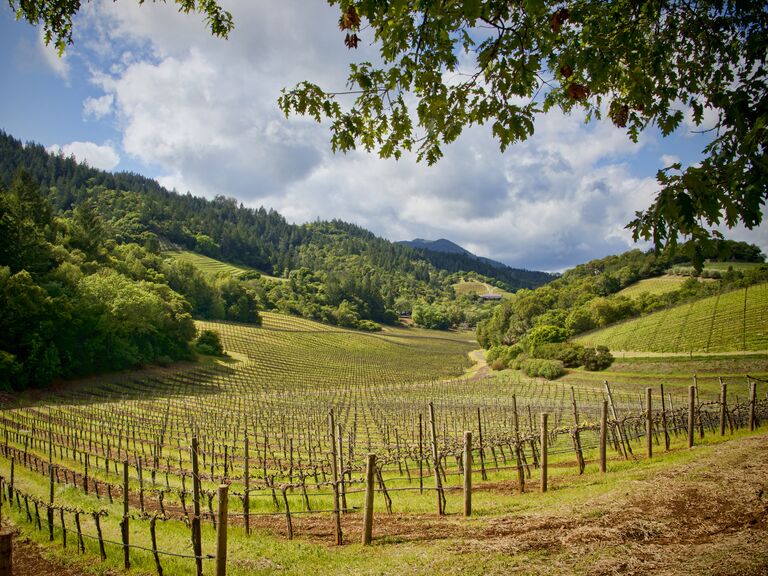 Of course, you want to revel in newlywed bliss on your honeymoon, but sadly, same-sex couples have to do extensive research to ensure that their destination-of-choice is safe for them to publicize their love. (Think Miami, Hawaii, Wine Country or somewhere coastal. Visit our honeymoon page for LGBT-friendly destinations.) Only 63 percent of couples decide to honeymoon, with a quarter of those playing it safe and staying stateside, followed by 15 percent heading across the pond to honeymoon in Europe.
Trend: Keeping The Last Name As-Is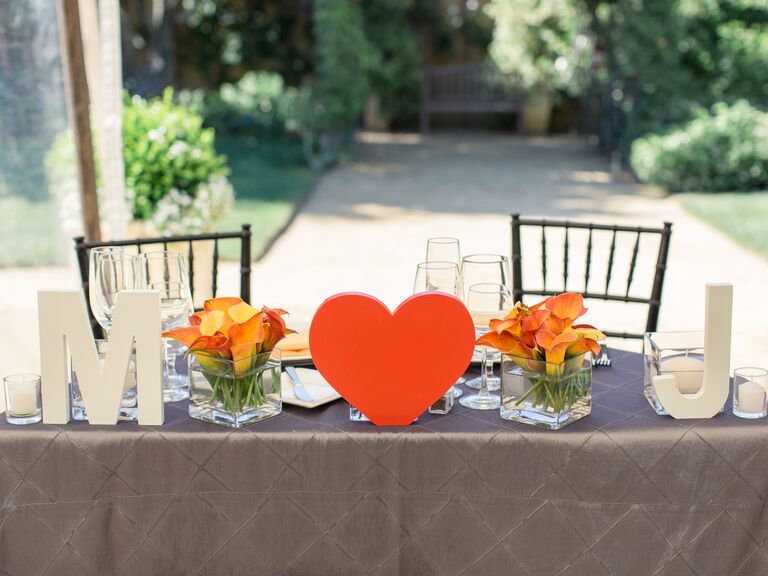 While most brides change their last name to match their new husband's, it's not as easy of a decision for same-sex couples. If they reside in a state that doesn't recognize their marriage, they have to go through the court system, where filing fees and court costs can get pricey -- not to mention the time and hassle involved. Because of this, 62 percent decide to keep their given names after tying the knot.
Author Brittny Drye is the founder and editor-in-chief of Love Inc., an online wedding destination that celebrates both straight and same-sex love, equally.