Sara Bareilles Helps Two Couples Propose in Sweet 'I Choose You' Video (Watch!)
by Ivy Jacobson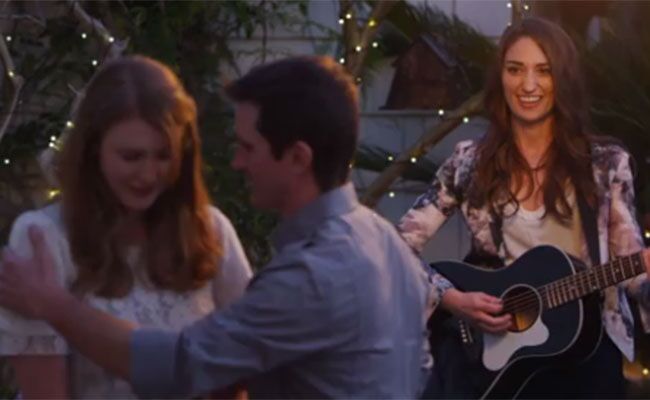 Singer Sara Bareilles knows the importance of a meaningful marriage proposal, which is why the video for her song "I Choose You" was made to help two couples get engaged!
Get the tissues ready, because you may have a little something in your eye after watching Sara perform while Chelsea and Matt walk down memory lane and Aly and Andrea tell their love story with posters.
After all, the song's lyrics are: "Tell the world that we finally got it all right / I choose you / I will become yours and you will become mine."
Watch the video here:
Want more? Right here!
> Caption This: Jay-Z Proposing to Beyonce at the Met Gala
> A Rustic Watercolor Wedding in Charlottesville, VA