Sarah Jassir Wedding Dresses Feature Simple Elegance for 2015
by Raquel Rose Burger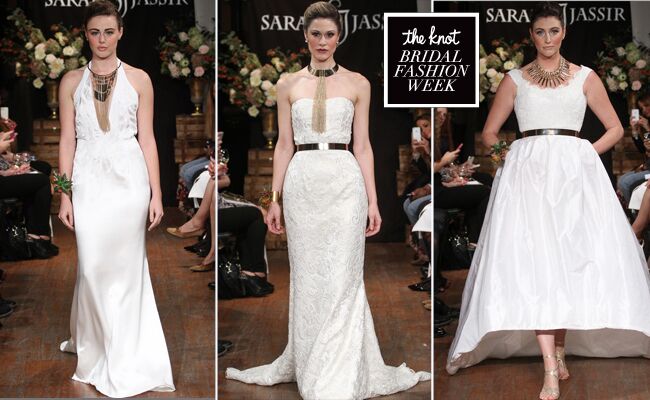 The Fall 2015 wedding dress collection by Sarah Jassir showcases simple designs with minimal, subtle details to create a classic and memorable look. Paisley prints, skinny straps, lace overlays, and tea-length dresses add a special touch to this otherwise simply elegant line. Geometric shaped cut-outs, thigh-high slits, and deep-v necklines are for the bride who isn't afraid to show a little skin. We especially love the gown that includes an embroidered bodice and full hoop skirt as it flatters the fuller figure body nicely. Pair these pieces with a crystal statement necklace or belt to add a pop of bling to these designs. See more from Sarah Jassir Fall 2015 collection below!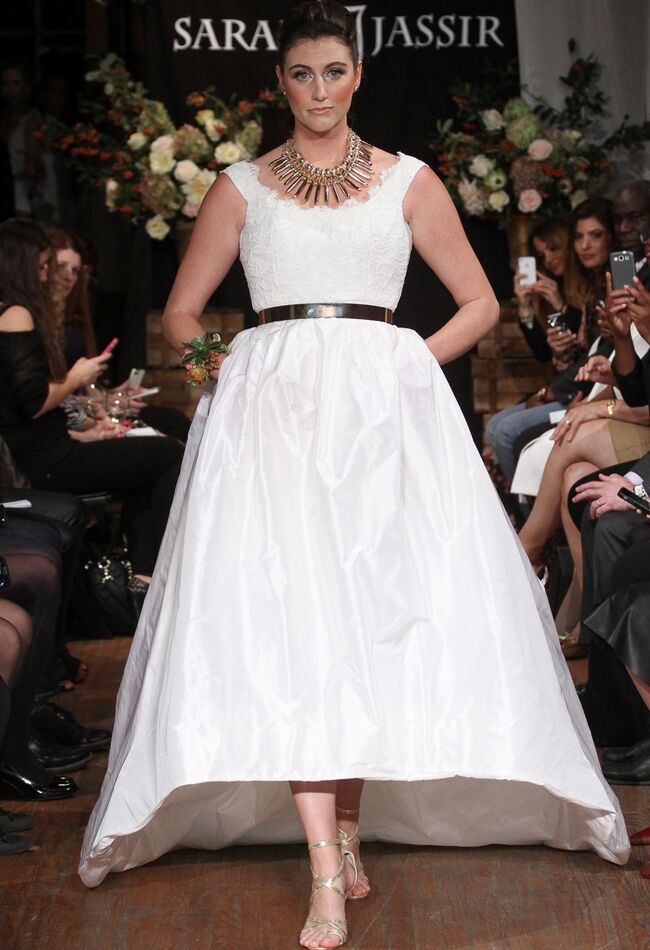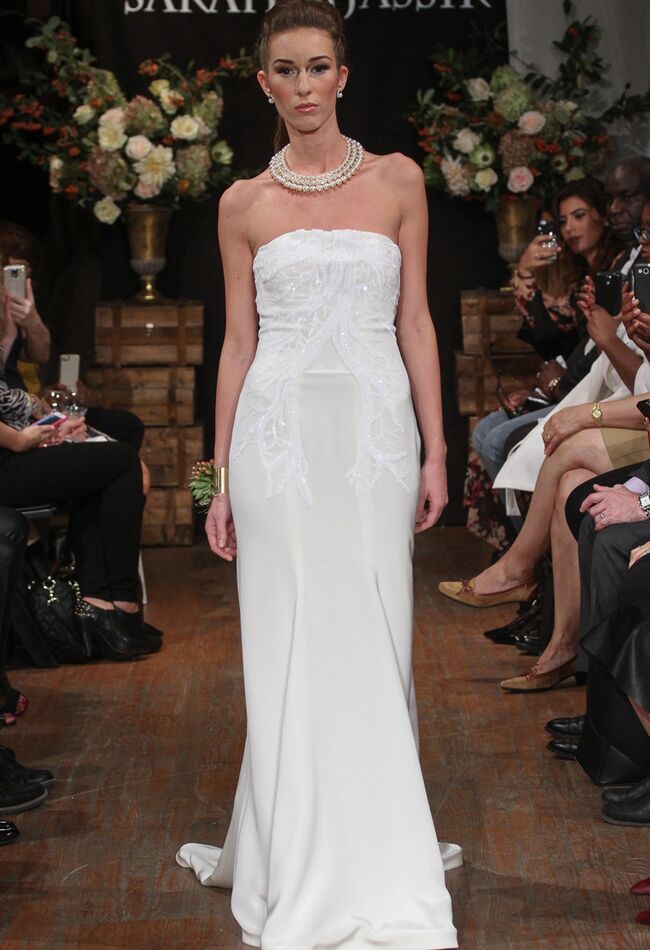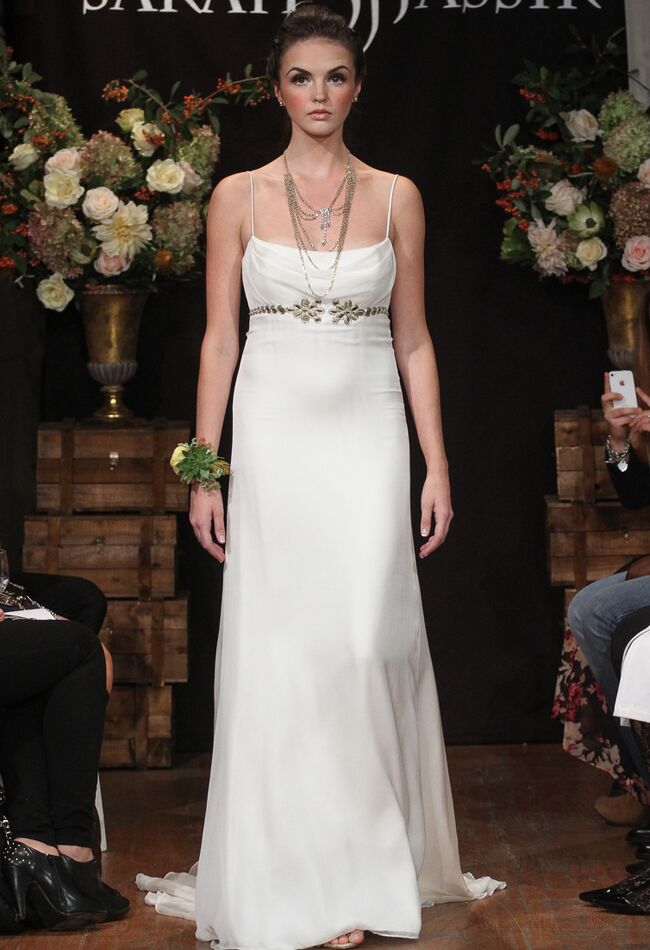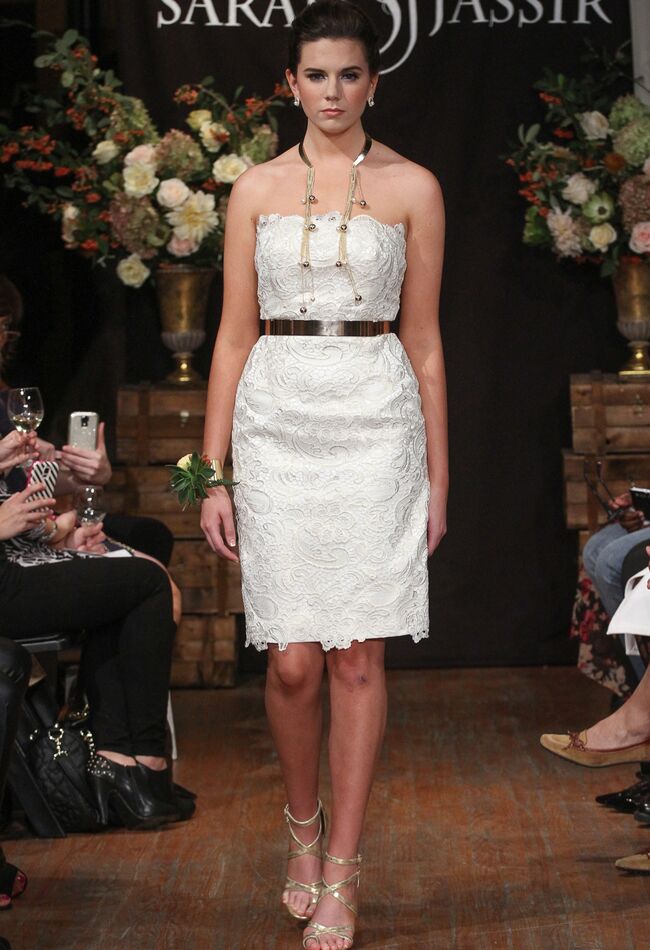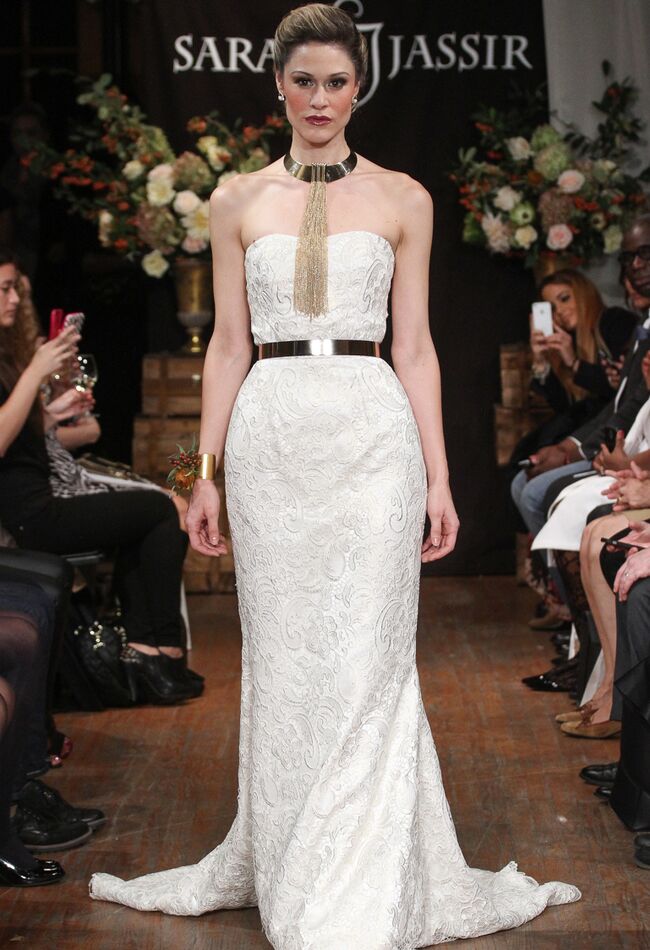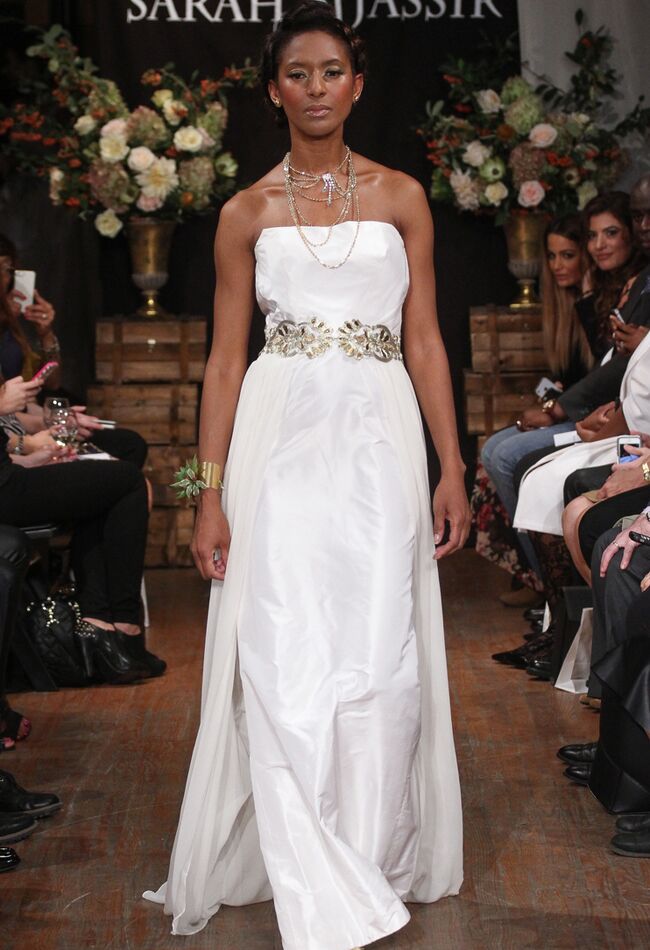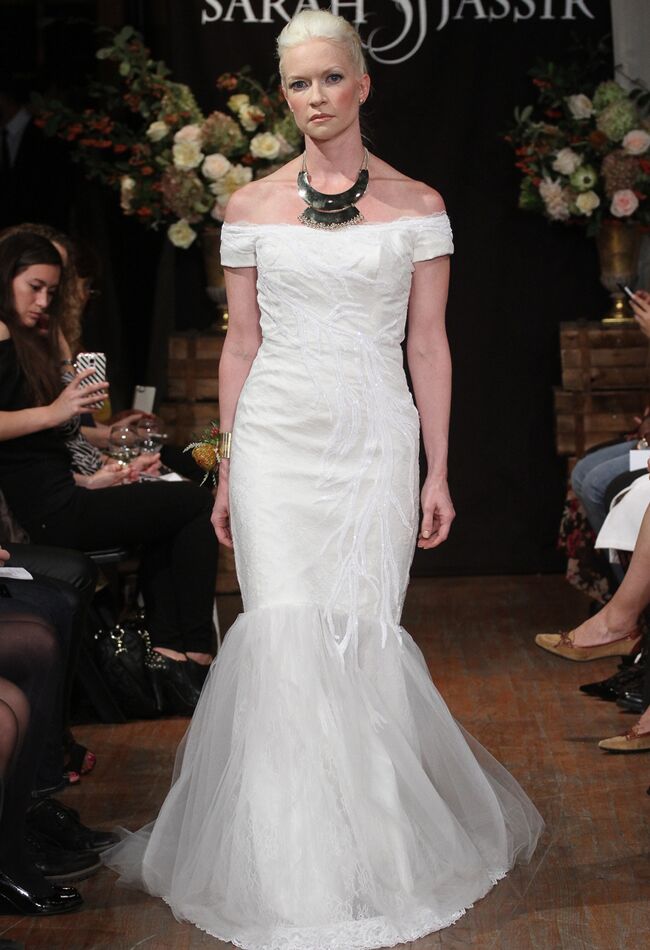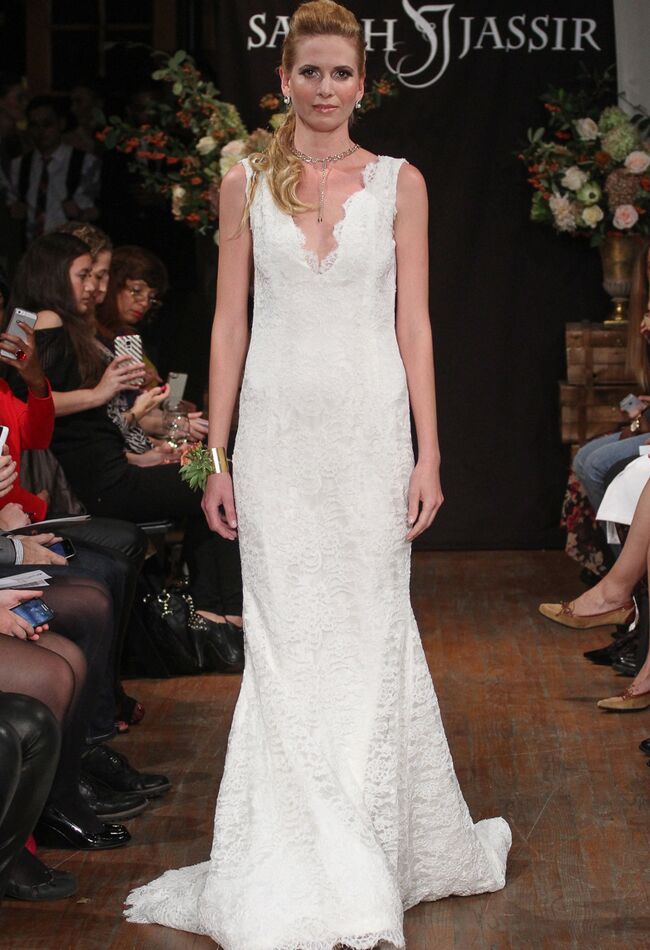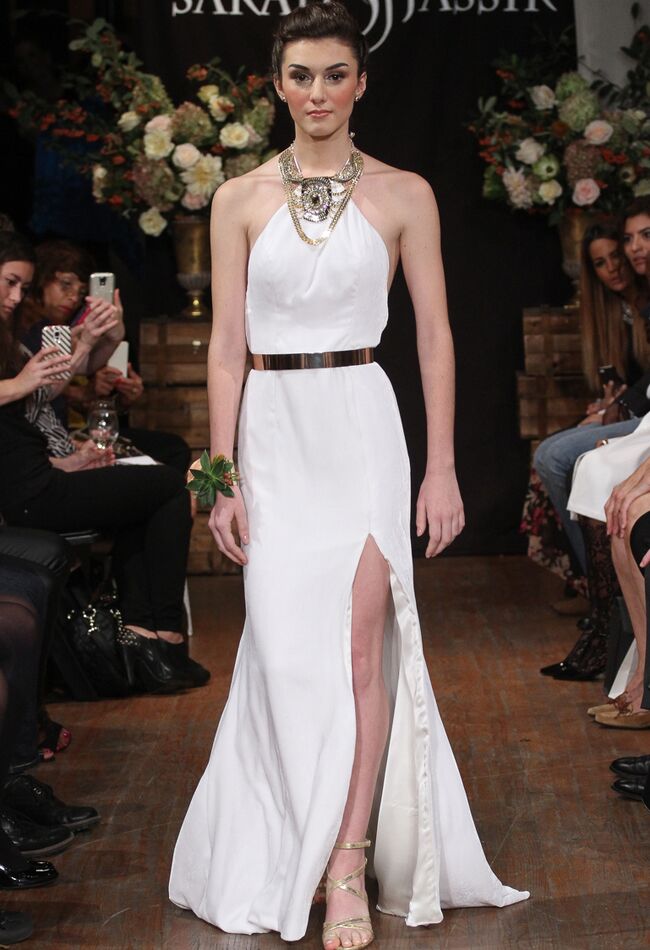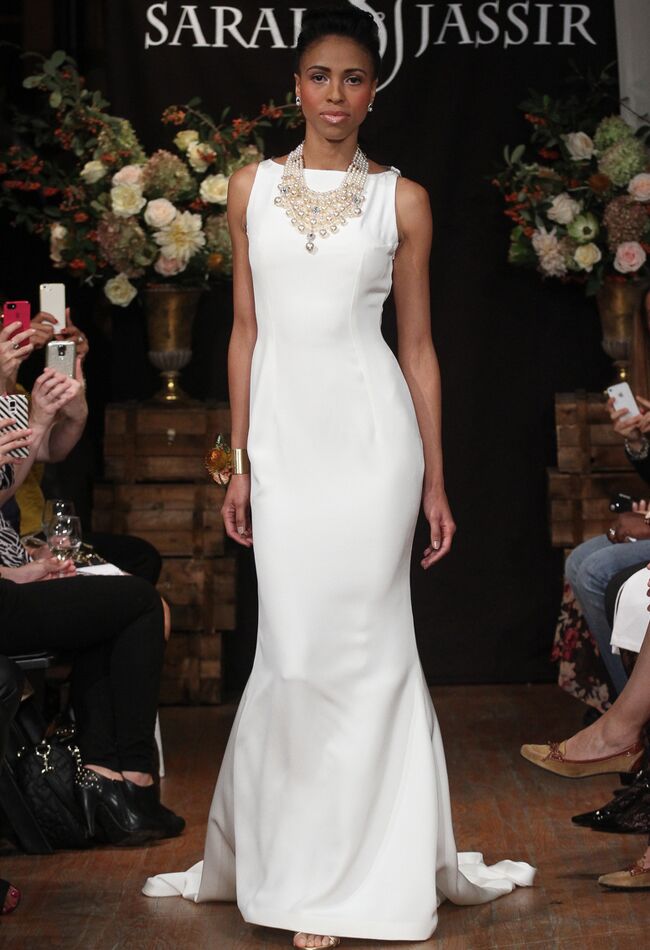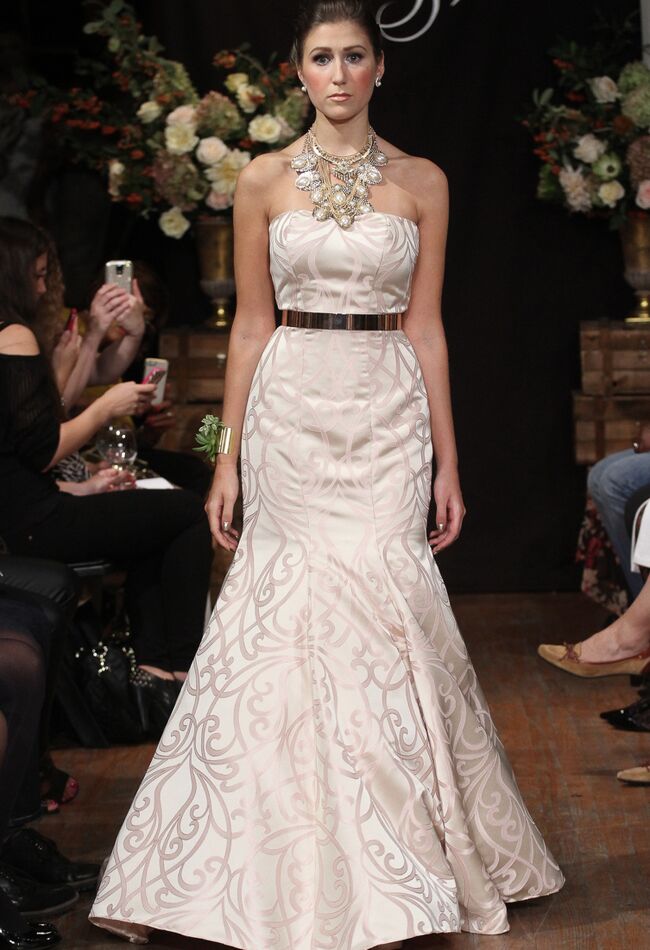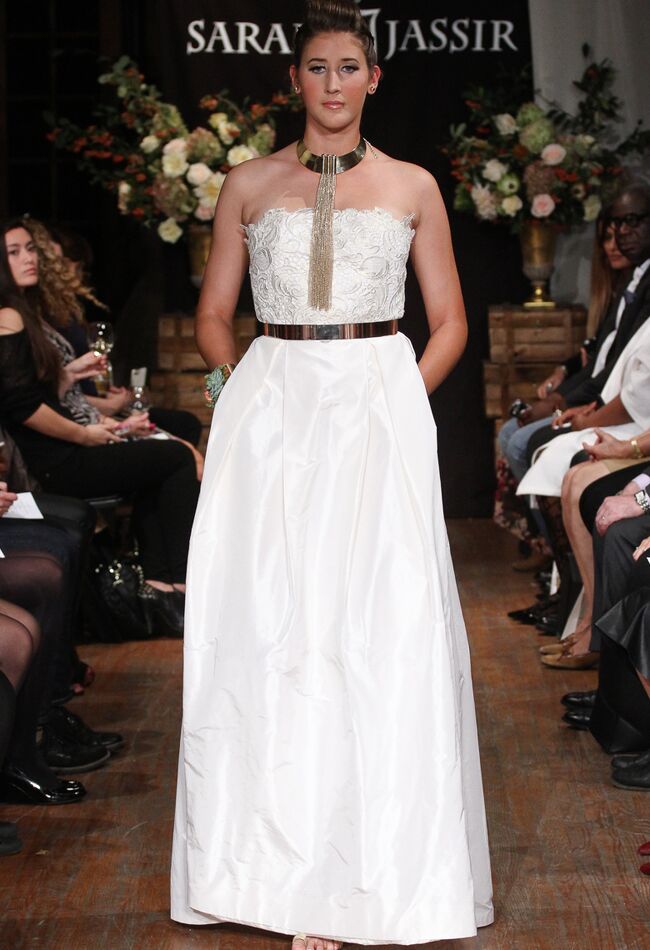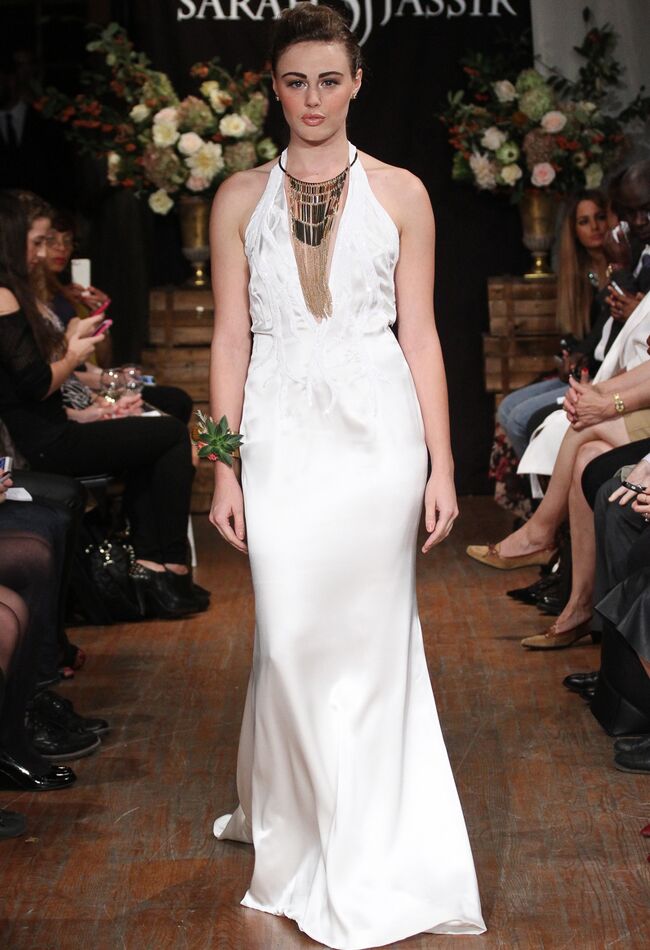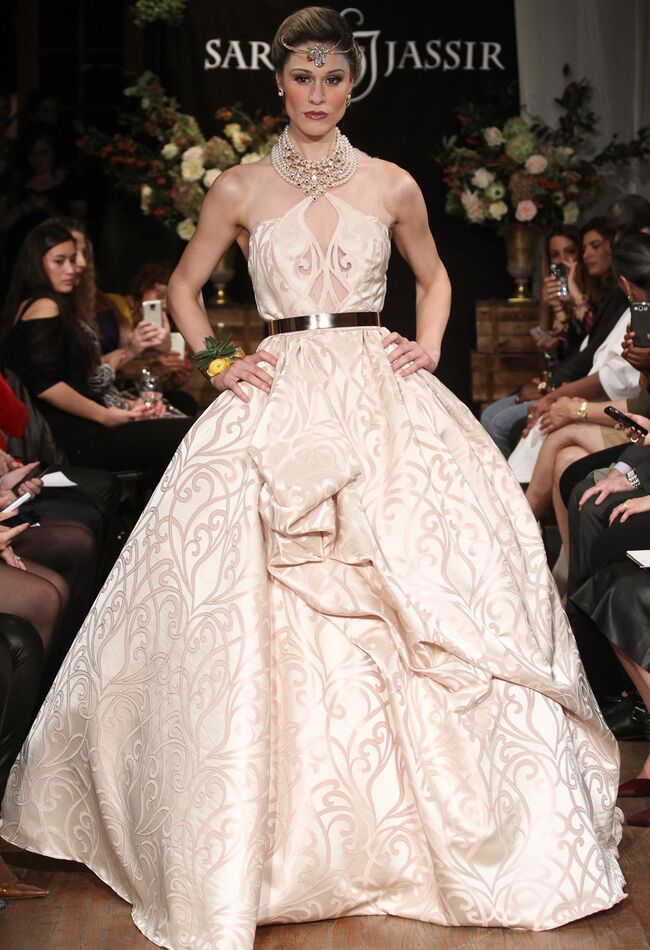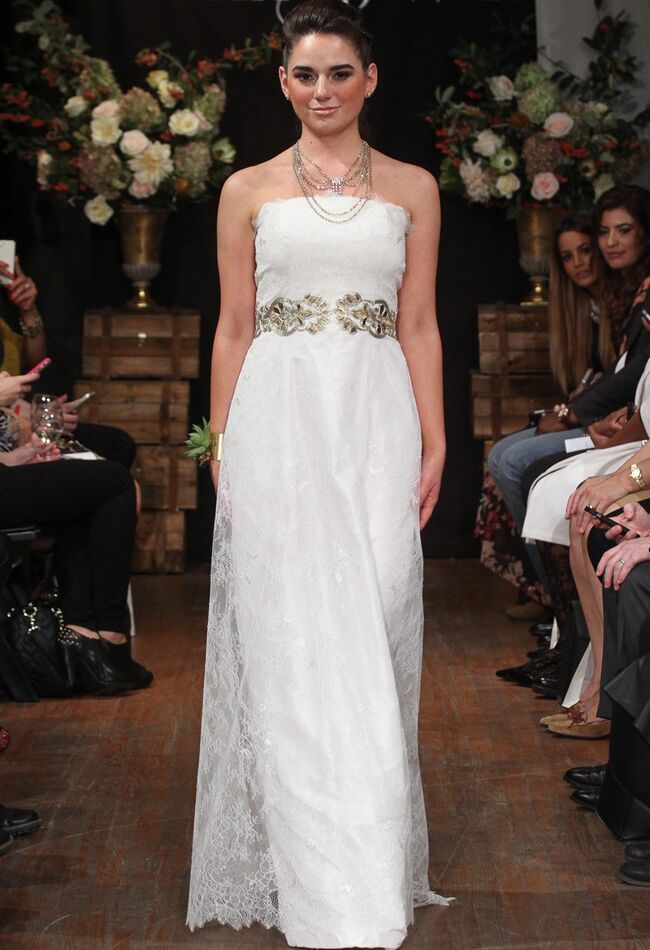 Courtesy Photos
Want more fashion?
> See All the Latest Dresses from Bridal Fashion Week!
> Download The Knot's #1 Wedding Dress app for iPhone or Android!