10 Magnificent Marsala Accents For Every Budget
by Shelley Brown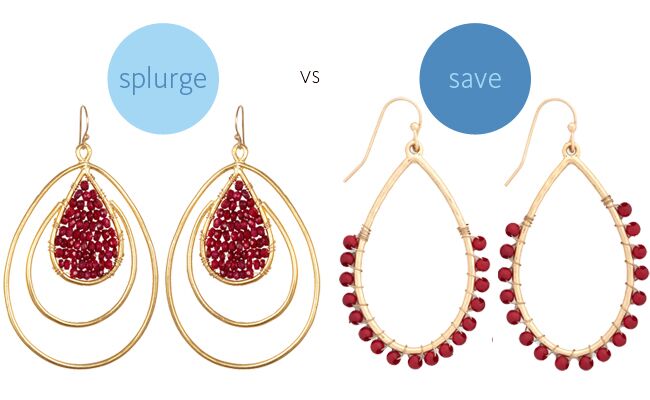 Pantone took a cue from an Italian cooking wine when uncorking their Color Of The Year for 2015. Marsala, an earthy deep red, gives off sophisticated vibes (after all, it's pretty close to ultra-chic oxblood), and works well with metallics like gold, rose gold and copper. Perfect for a fall or winter wedding, marsala accents add a surprising pop of color, but are subtle enough to feel neutral. (Plus: It's also a great registry color!) Whether your bridesmaids wear garnet statement earrings or you top off your look with dark red lipstick, we think this unique hue is worth exploring.
Here are 10 magnificent marsala accents for every budget.
Show Some Sparkle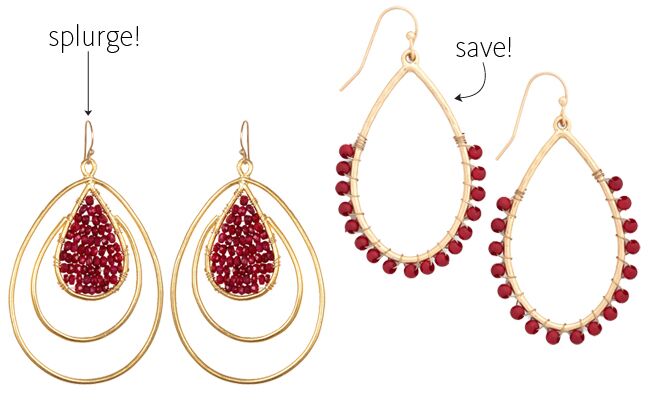 Splurge: Garnet Roundel Earrings, $198, CharmAndChain.com; Save: Could It Bead? Earrings, $10, ModCloth.com
Step It Up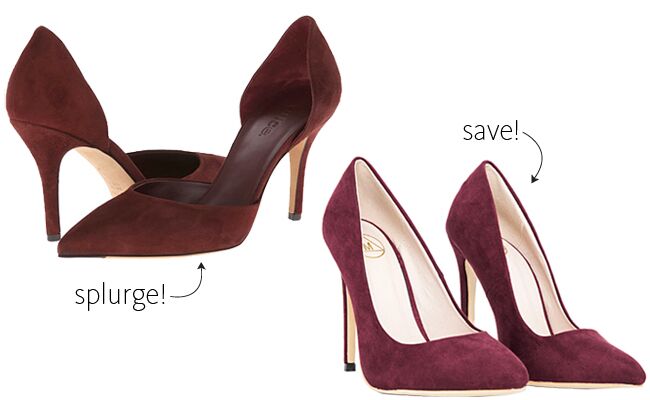 Splurge: Celeste Pumps, $350, Vince, Zappos.com; Save: Isabel Court Heels, $39, Missguided.co.uk
Ring It In
Splurge: Red Fancy Cut Diamond Ring, $6,490, ToddReed.com; Save: Hex Semi-Precious Ring, $88, HenriBendel.com
Get Lippy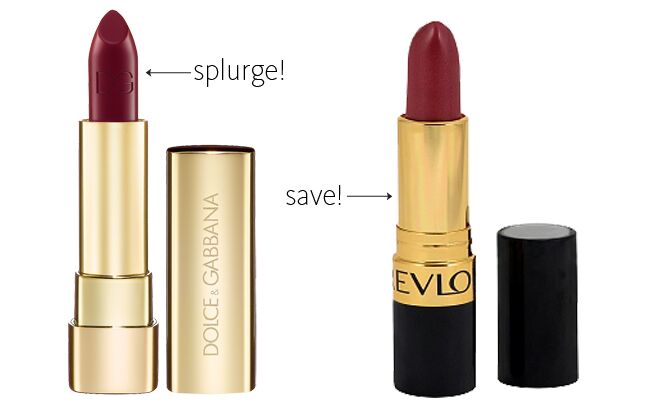 Splurge: Lipstick in Dahlia 320, $33, Dolce & Gabbana, Sephora.com; Save: Lipstick in Plumalicious, $8, Revlon, Drugstore.com
Nail It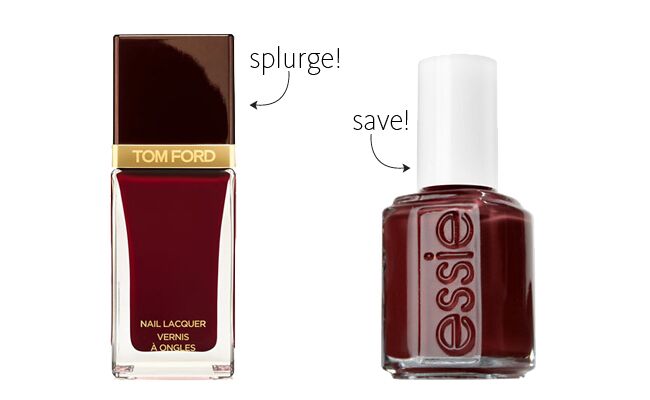 Splurge: Nail Lacquer in Bordeaux Lust, $32, Tom Ford, NeimanMarcus.com; Save: Nail Color in Thigh High, $9, Essie, Beauty.com
Want more fashion? Of course you do!
> 12 Stunning Statement Earrings
> The Hottest New Bridal Accessories Straight Off the Runway!
> See the most daring dresses from bridal fashion week