7 Stunning, Scenic Places to Say "I Do"
These outdoor views will take your breath away and then some.
No matter the season or location, outdoor weddings have a certain charm to them we can't get enough of, and they're definitely on the rise. From outdoor ranch nuptials to faraway destination affairs, we rounded up seven of the most scenic outdoor venue ideas we could find.
In the Clouds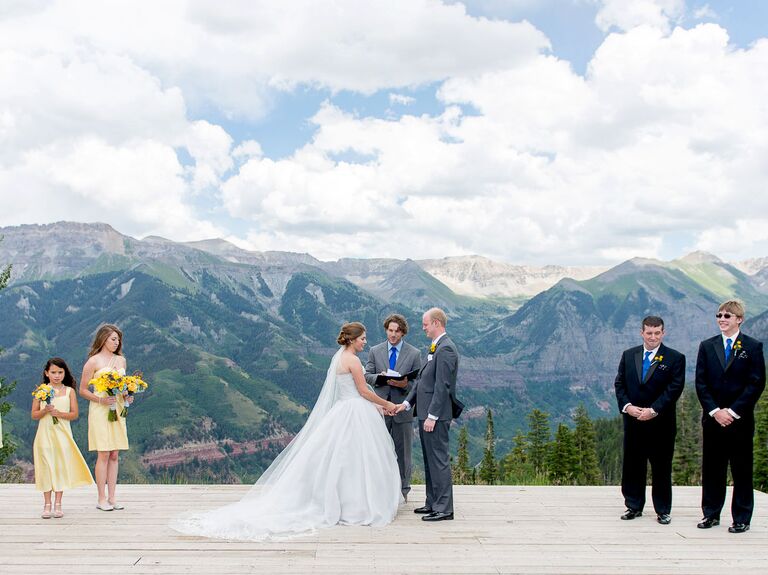 Marrying at a high-altitude has its perks: You can practically touch the sky, and you're right next to picturesque mountain ranges. Our favorite high-altitude idea? Set up an oxygen bar at the reception for a totally unique experience.
From A Glamorous Outdoor Wedding at the San Sophia Overlook in Telluride, Colorado
Cityscape by Boat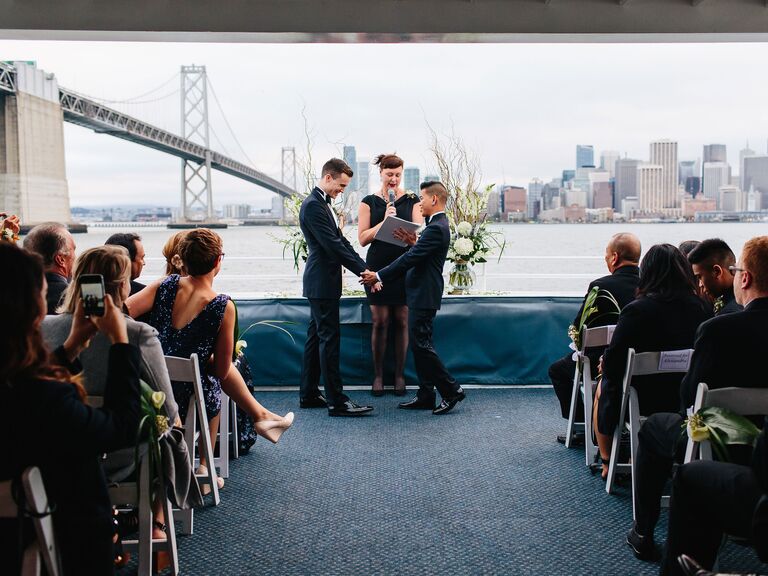 For a modern take on the nautical wedding theme, exchange vows on the water with a panoramic view of the city skyline. When you're ready to party, dock the boat for dinner and dancing or move the celebration to a nearby waterfront venue.
From A Nautical Yacht Wedding on the San Francisco Bay in San Francisco, California
Tropical Coastline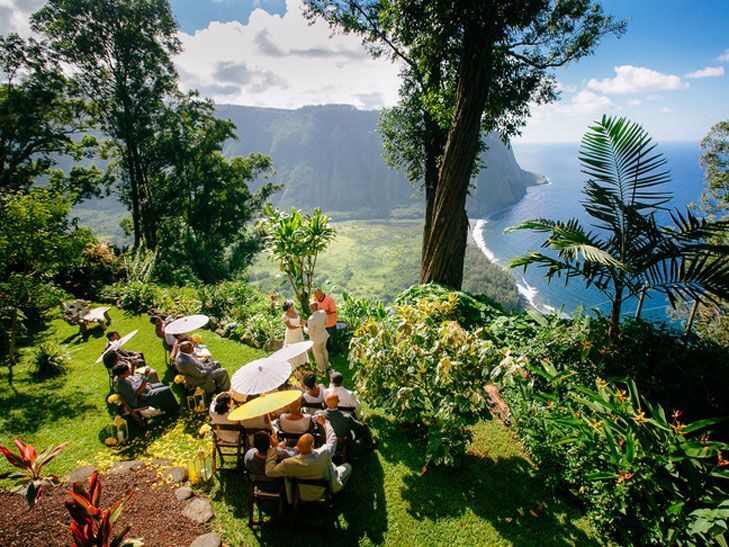 Sure, the logistics of planning a destination wedding may be more challenging than setting up a soiree on your home turf, but the stunning views make it all worth it. Work with a local planner so you can get the full lay of the land without having to make a bunch of prewedding trips.
From A Charming Island Wedding at Hale Ohia Kai in Kailua-Kona, Hawaii
Alfresco Altar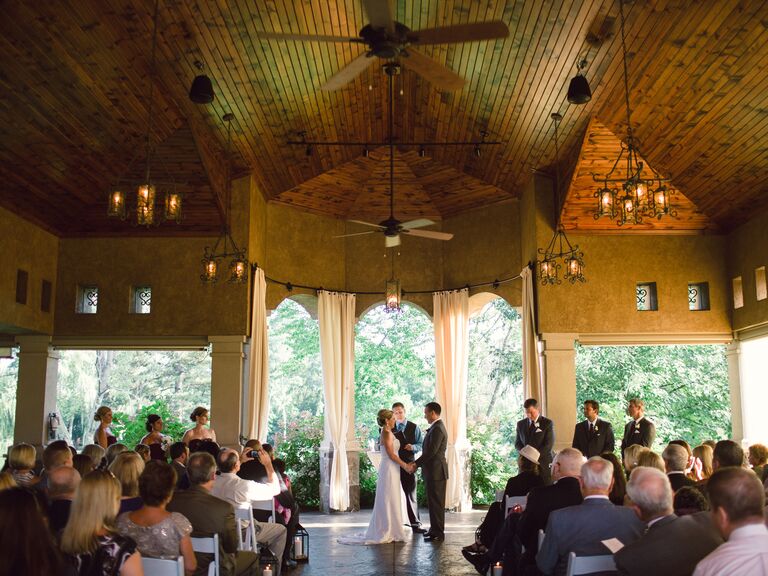 Open-air venues give you the best of both worlds: a little shelter from the sun while still mingling with Mother Nature. We love the combination of high ceilings with drapery, making the venue décor more intimate without compromising the natural surroundings.
From A Rustic, Tuscan-Themed Wedding at Gervasi Vineyard in Canton, Ohio
Modern Museum Architecture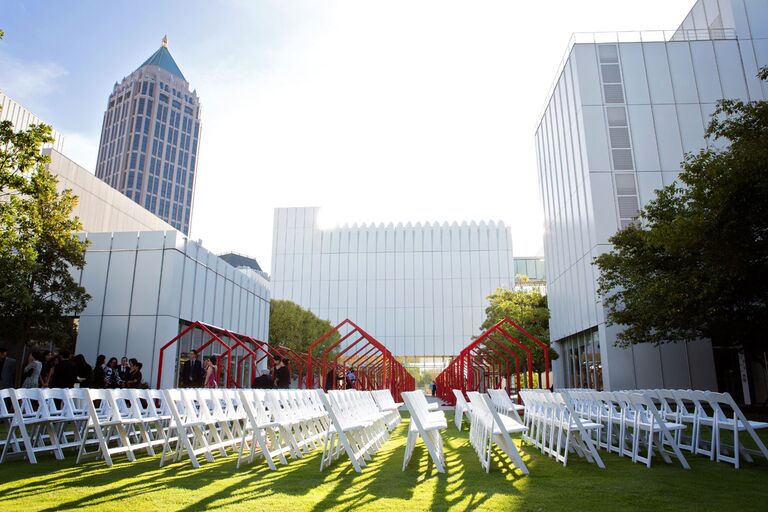 The green lawn and tall trees are a nice contrast to the urban city backdrop and modern architecture of the museum setting. In other words, it's the perfect hybrid of nature and 21st-century style.
From A Modern, Chic Wedding at High Museum of Art in Atlanta, Georgia
Vineyard Views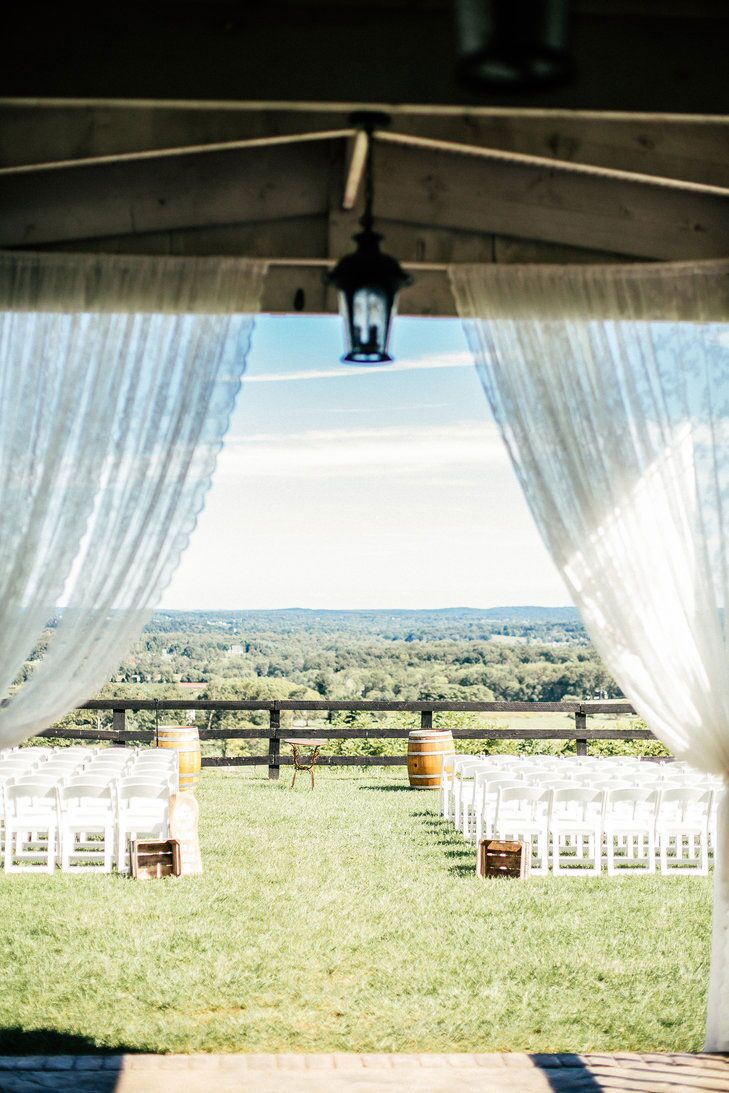 Beyond the rows of grapes, this wide and seemingly infinite hill-covered horizon is made even more beautiful by the clear, blue sky. Get your guests in the vineyard spirit by offering refeshing wine spritzers before the ceremony.
From A Charming, Rustic Wedding at the Bluemont Vineyard in Bluemont, Virginia
Showstopping Natural Elements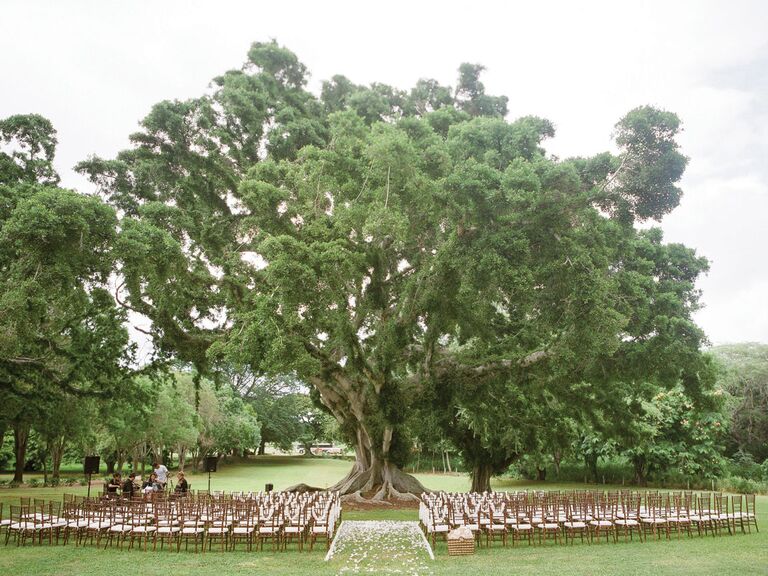 With a mammoth, jaw-dropping tree like the one above, you really don't need any other ceremony décor. Choose simple details like a petal-lined aisle and let Mother Nature speak for herself to achieve this luxe, yet low-key ranch look.
Not sure where to begin with your wedding planning? Take our Style Quiz and we'll pull together a custom wedding vision and vendors to match, just for you. After that, create a free, personalized wedding website to keep your guests informed (and excited!) about your plans, and a time-saving Guest List Manager to organize your attendees. Even better? You can sync your Guest List Manager and wedding website to update everything at once.