See Gabrielle Union and Dwyane Wade's Engagement in Their Save-the-Date Video (Watch!)
by Ivy Jacobson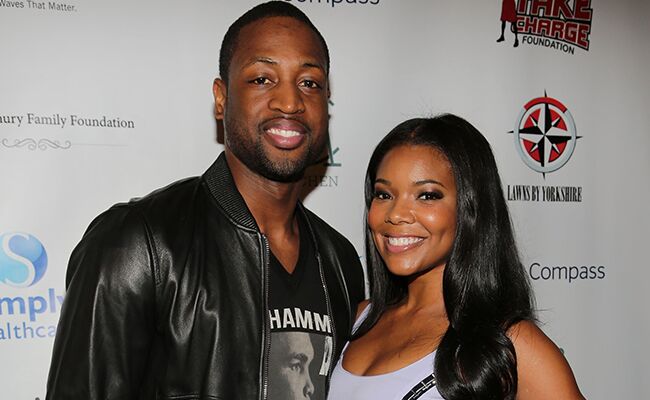 Gabrielle Union and Dwyane Wade's save-the-date video recently leaked, and unsurprisingly, it's just as adorable as you'd think! The 47-second clip shows how Dwyane proposed with the help of his two sons, Zaire and Zion, and his nephew Dahveon.
The trio held up three signs that said "Nickie/Will You/Marry Us?" while Dwyane got down on one knee and proposed with a stunning 8.5 carat engagement ring. The deal was sealed with a sweet hug and a high-five.
Dwyane and Gabrielle are getting married over Labor Day weekend on August 30 in Miami (where else for the Miami Heat player?). A previously leaked invitation from TMZ shows their navy and cream invite (formal black for the guys and formal white for the ladies) with the mystery location described as 50 minutes south of South Beach.
And of course, a security check-in (as well as a no-phone policy) is required.
The cute couple got engaged last December after dating for five years.
Watch it here, courtesy of TMZ:
Want more? Right here!
> This awesomely weird Mickey Mouse proposal is a must-watch
> Everything you need to know about proposing