Get a Summer Glow With These Easy-to-Use Self-Tanners
Looking for the perfect shade of bronze? Shop our favorite foolproof self-tanners.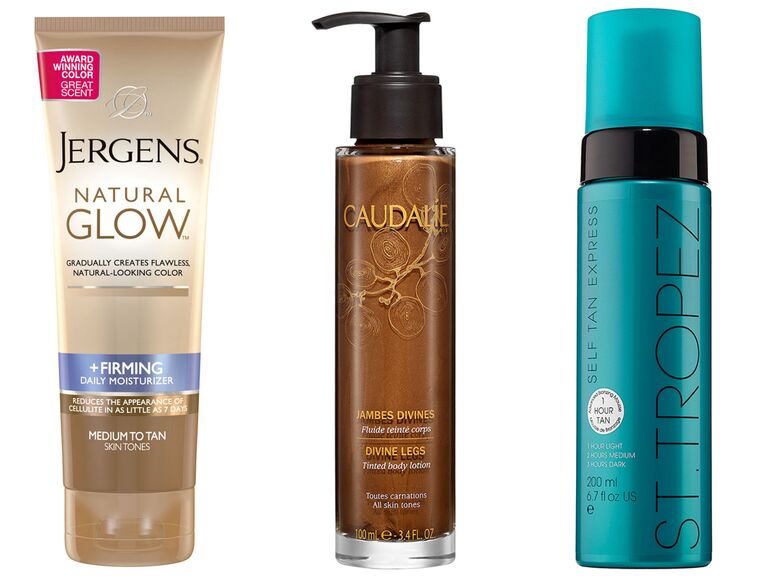 When it comes to honeymoon-ready skin, we love a good faux glow for one main reason: Self-tanner spares you potentially harmful exposure to UV rays. And whether you're looking for a quick fix or a product you can use every day, we've picked our favorites to keep you bronzed and happy all summer long. Keep scrolling to shop all our self-tanning essentials.
Prep Products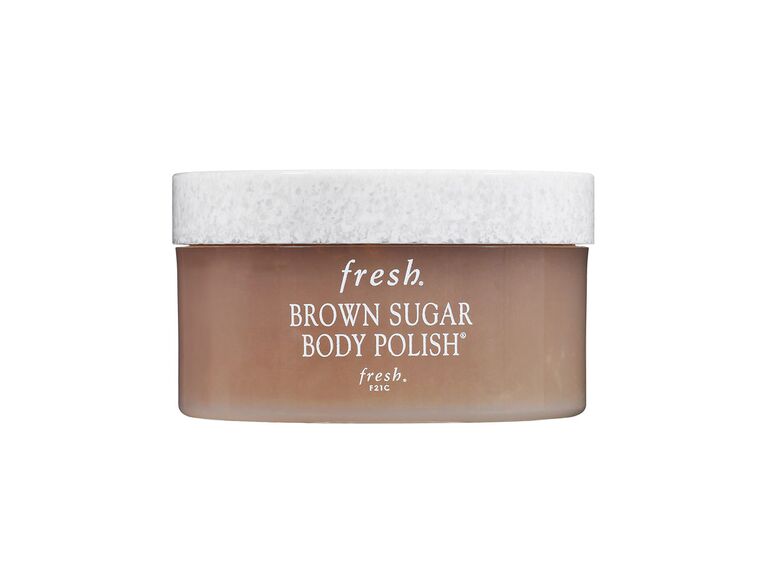 Pro tip: Focus on scrubbing extra-dry areas such as your knees and elbows before applying self-tanner. Natural ingredients like brown sugar and a blend of oil help this scrub exfoliate while also moisturizing your skin.
Fresh Brown Sugar body polish, $39, Sephora.com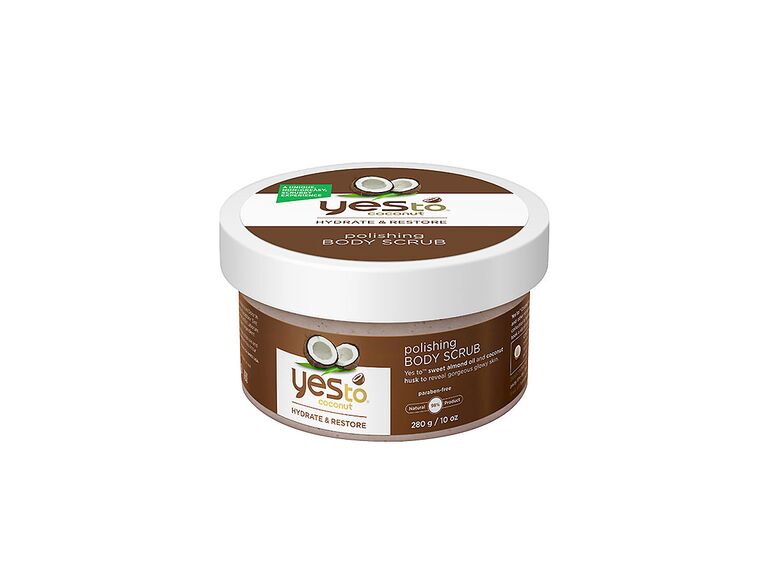 This body scrub will gently exfoliate your skin, leaving behind a soft, non-greasy feel. We recommend using this coconut-based one on more sensitive areas, like your arms or torso.

Yes To Coconut polishing body scrub, $8, Walgreens.com
Self-Tanners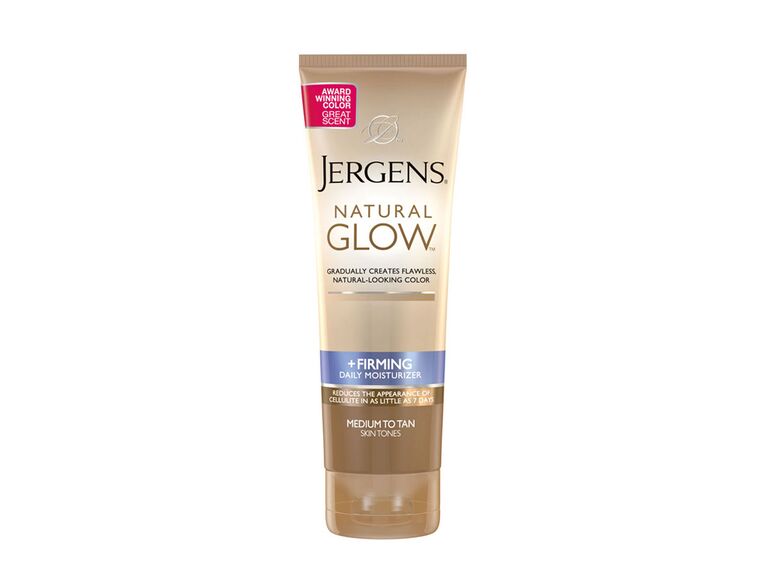 Use this lotion daily to add a gradual glow. Bonus: This formula promises to reduce the appearance of cellulite in as little as a week. Who doesn't want that?

Jergens Natural Glow firming daily moisturizer, $11, Walgreens.com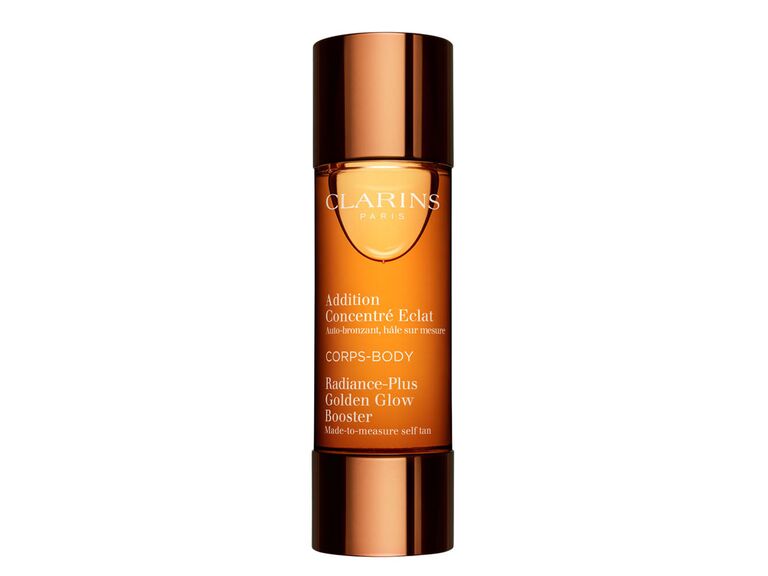 Combine this with any moisturizer to create a customized buildable tan. You can use this every day to maintain a boosted touch of sun, or add several drops of this serum at once to get that extra bronze look.

Clarins Radiance-Plus Golden Glow Booster for Body, $45, Clarins.com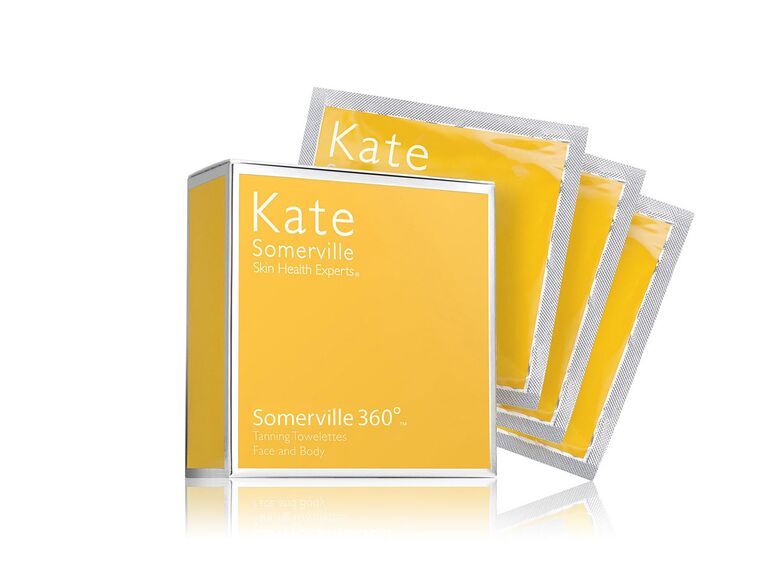 Towelettes make for a foolproof application process, leaving you streak free—plus they're perfect for travel. This formula works with your skin's own proteins to gradually darken and complement your skin tone for an uber-natural end result.

Kate Somerville Somerville360 face and body self tanning towelettes, $48 for an 8-pack, KateSomerville.com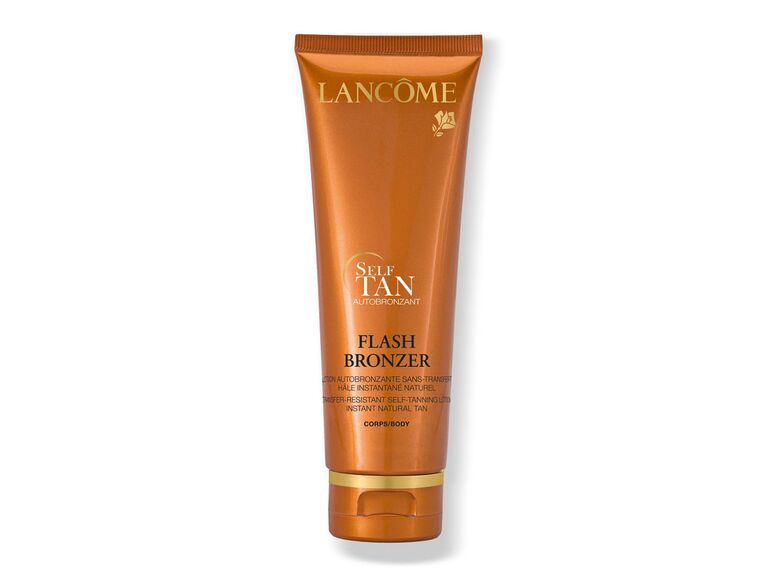 If you're looking for quick results, this self-tanner holds true to its name. Not only will this product leave you with an insta-glow (in 30 minutes to be exact), it also reduces the signs of premature aging and nourishes your skin with vitamin E.

Lancome Flash Bronzer tinted self-tanning body gel with pure vitamin E, $42, Lancome.com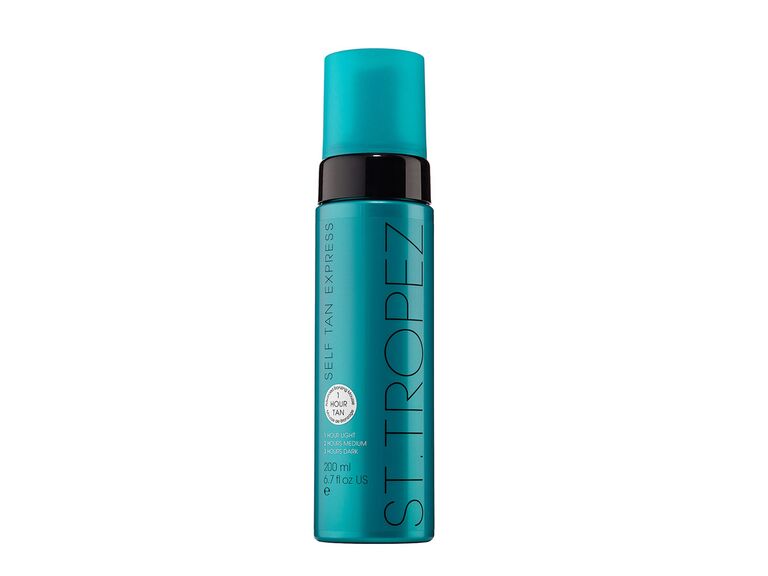 A mousse formula allows for even application, and this one in particular dries quickly and it's not sticky, so you can wear your summer whites without worry.
St. Tropez Self Tan classic bronzing mousse, $42, StTropez.com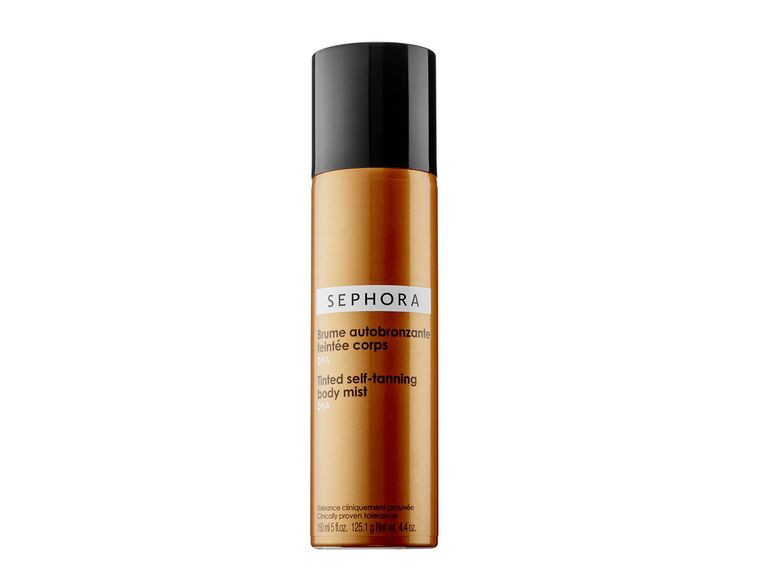 A spray application makes for a mess-free process. The tinted formula allows you to see exactly where you're applying, taking the guesswork out of your faux tan.

Sephora Collection Tinted self-tanning body mist, $18, Sepohora.com
Self-Tan Maintenance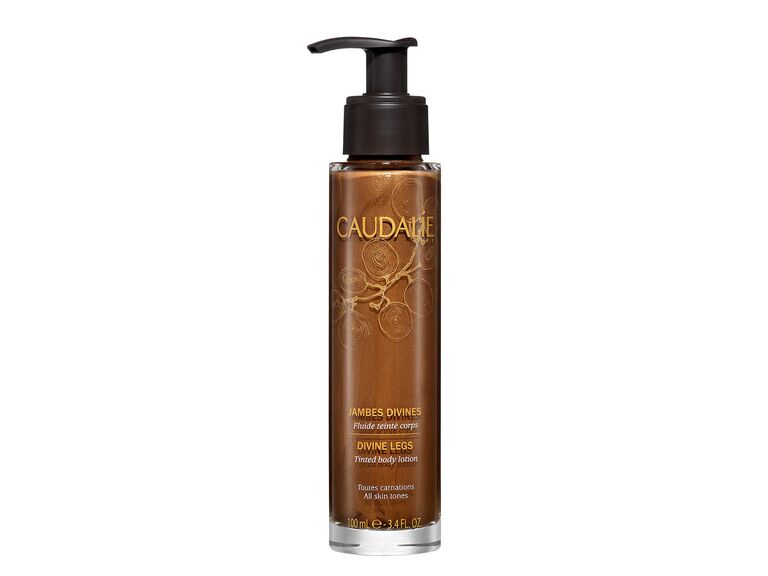 This tinted body lotion gives an instant golden glow—and it washes off with water at the end of the day. Perfect for moisturizing while giving an instant boost of color to a fading faux tan.
Caudalíe Divine Legs, $38, Caudalie.com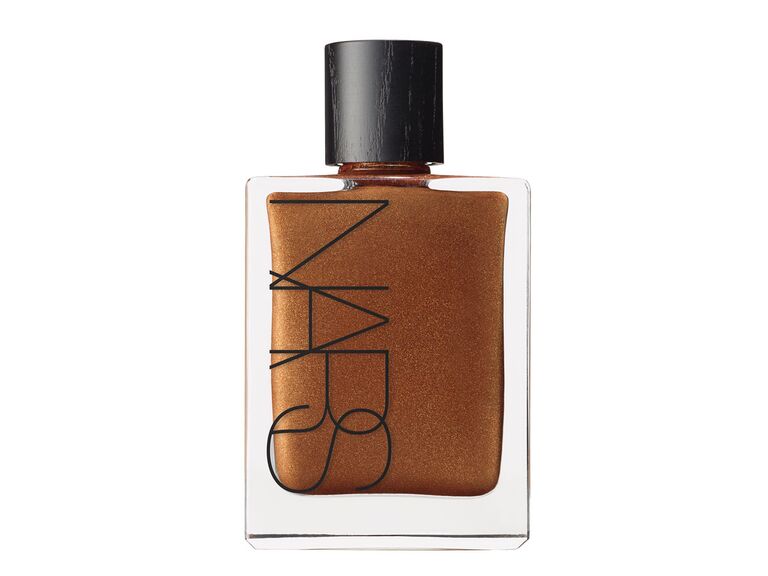 A hydrating blend of coconut oil infused with French Polynesian Monoi de Tahiti, your skin will be left glowing and smooth. Not to mention it has a beach-worthy scent of flowers, ylang-ylang and vanilla.

NARS Monoi body glow, $59, NARS.com

Want more honeymoon-approved products? Right here!