She Found Out He Was Going To Propose So He Did This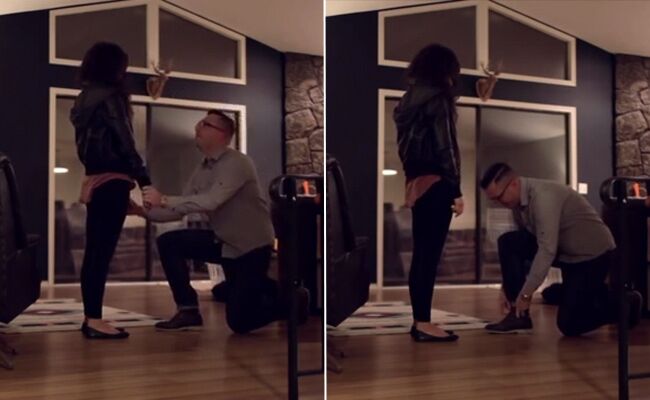 What do you do when your girlfriend finds out about the amazing surprise proposal you've been planning? Jordan Halland used it as an opportunity to make an even more elaborate proposal by planning a series of fake-out proposals before surprising her with the real deal. The best part is Jordan filmed the whole thing including Summer's hilarious reactions to the faux-posals. If you can't stand the suspense skip ahead to the five minute mark to see Jordan finally propose to Summer.
Want more? Of course you do!
> Best marriage proposals of 2013
> Awkward reactions to announcing you're engaged (Watch!)