Shop What We're Wearing to Weddings This Summer!
by Simone Hill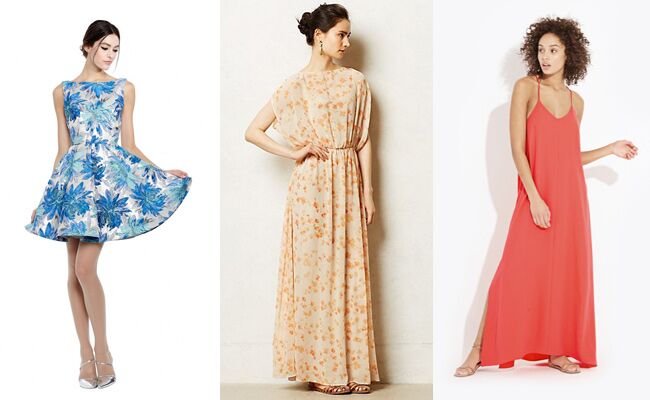 As editors of The Knot, we spend all day, every day thinking about how to create beautiful and romantic weddings, but sometimes we also play the role of wedding guests too! We're in the midst of peak wedding season (did you know June 14 was the most popular day to get married this year?!) and that means we've been in full on shopping mode trying to find the perfect looks for all the weddings we're attending, from a casual New England beach affair to a rustic chic fete in Aspen. Shop the looks we're wearing to weddings this summer!


Salon Maxi Floral Stripe Dress, ASOS.com, $286


Badgley Mischka Yellow Peacock Chiffon Dress,RentTheRunway.com, $45





New Horizon's Summer Maxi Dress, ShopRuche.com, $53


The Only Dress, AYR.com, $225


Racerback Jumpsuit, ASOS.com, $85
Rachel Summer Dress, $248



$35


Just Female Drop Back Shift Dress, ASOS.com, $155



$675





Ted Baker London "Beula" Floral Print Maxi Dress, NeimanMarcus.com, $425



$399



$440
Want more? Of course you do!
> Our favorite reception ideas!
> Your astrology predictions for summer wedding planning