These Two Sisters Just Won the Wedding Toast Game, Hands Down
Drop the mic -- Kelsey and Maddie Hallerman's over-the-top song medley was the most amazing toast we've ever seen.
by Julia Naftulin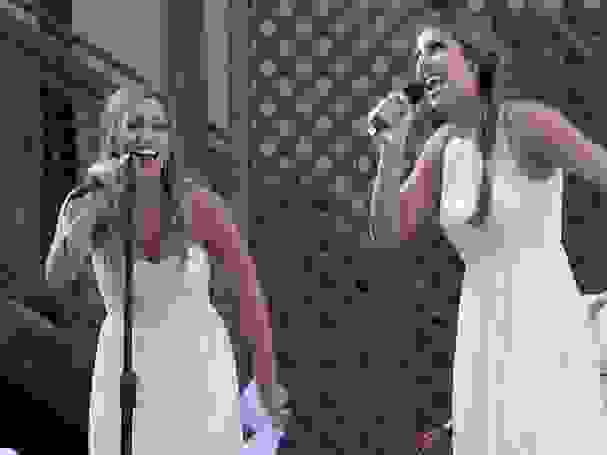 Looking for some serious wedding toast inspiration? Look no further than sister duo Kelsey and Maddie Hallerman, who served as co-maids of honor at their sister Caitlyn's wedding and ditched the traditional wedding toast for something a little more... theatrical. They put on a musical act of epic proportions, re-telling Caitlyn and her new husband John Weaver's love story through a mashup of popular tunes. After declaring, "We've been living in your shadow, but it's time for us to step into the spotlight," Kelsey and Maddie covered all the musical bases, with hand-written lyrics to Tracy Chapman's "Give Me One Reason," Jackson 5's "I Want You Back" and the Backstreet Boys's "Everybody" and more.
The performance will make you laugh until you cry, just like the shocked bride did. See the entire performance and Caitlyn and John's reactions below: