7 Sexy Kitchen Electrics for Your Registry
Because no kitchen is complete without a few high-tech touches.
by Lauren Kay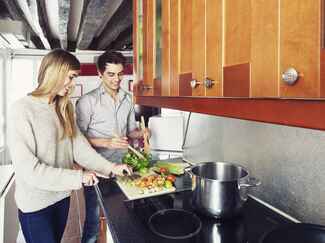 When building your wedding registry, it's easy to stick to the basics: pots, pans, glassware and so on. You need them. But don't forget the stylish extras that you need too. Our favorite kitchen electrics are sexy enough to take up residence on your countertop while making your life a little easier in the process.
Countertop Mixer

Fruit and Vegetable Juicer

Copper Toaster

Vertical Waffle Maker

Chic Slow Cooker

Slow-Drip Coffeemaker

Electric Fondue Set