Smile, You're on Ring Cam!
by Ivy Jacobson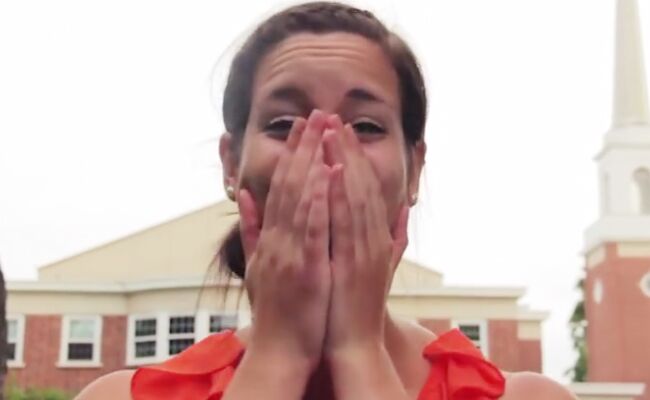 When you get proposed to, there are so many thoughts racing through your head that you might not remember how you reacted — but Ring Cam will record every tear and jaw-drop.
You've heard of bouquet cameras, but now, your partner has the ability to purchase a specially-made ring box with a small camera inside it, invented by four Hope College students from Michigan. By pushing a button right before the proposal, the special moment can be captured for up to 20 minutes.
This is seriously helpful if your engagement is taking place somewhere private and remote so one of you doesn't have to rush to take photos immediately after.
"Only the person proposing actually knows it's there and so you're able to capture that genuine element of surprise," Scott Brandonisio, one of Ring Cam's inventors, told ABC News.
Buy a Ring Cam for $200, or rent one for $99 (and video editing packages start at $99).
Want more? Right here!
> The new must-have for your bachelorette party? ManServants!
> Hottest wedding dress trends