Sofia Vergara and Joe Manganiello: Find Out When They're Getting Married (And See a Close-Up of Her Engagement Ring!)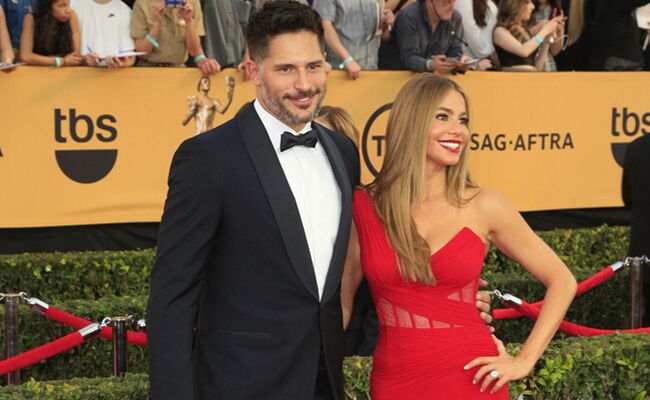 Shutterstock
Just like you might have imagined, Sofia Vergara and Joe Manganiello's wedding is going to be about the size of her engagement ring: huge. When the couple arrived at the SAG Awards last night, Sofia finally gave everyone a proper eyeful of her stunning cushion-cut sparkler (rather reminiscent of Kim Kardashian's, minus the halo).
"You know with me it's all about the bling bling so he knew what I needed," Vergara joked to Access Hollywood's Shaun Robinson. "I opened it up and I checked it to see. And then I was like, 'Yes!' No I'm joking, he's so handsome that it I would have said 'okay' anyway."
The gorgeous couple also hinted at a fall 2015 wedding that's probably going to have a sizable guest list. (Modern Family reunion on the dance floor!)
"We're trying right now to figure it out," Sofia says. "He's shooting and promoting Magic Mike and I'm promoting my movie with Reese Witherspoon, so we're kind of busy so we're trying to do it maybe [this] fall. This summer is too busy… It's going to be big. We started off with 20 [on the guest list], and now there's like pages and pages."
See a close-up of Sofia's ring below: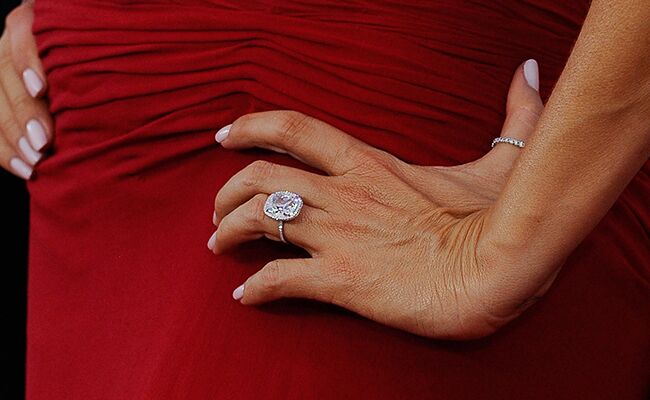 Getty
What do you think, Knotties? We're obviously obsessed.
Want more? Right here!
> Will Sofia Vergara wear any of these sexy mermaid-style wedding dresses?
> 500+ gorgeous engagement ring photos