SOS! How Do I Say No to Friends and Family That Offer to Help?
You're bound to get some unsolicited offers from family and friends who want to help out with those big wedding day details. Here's how to deal.
by Simone Hill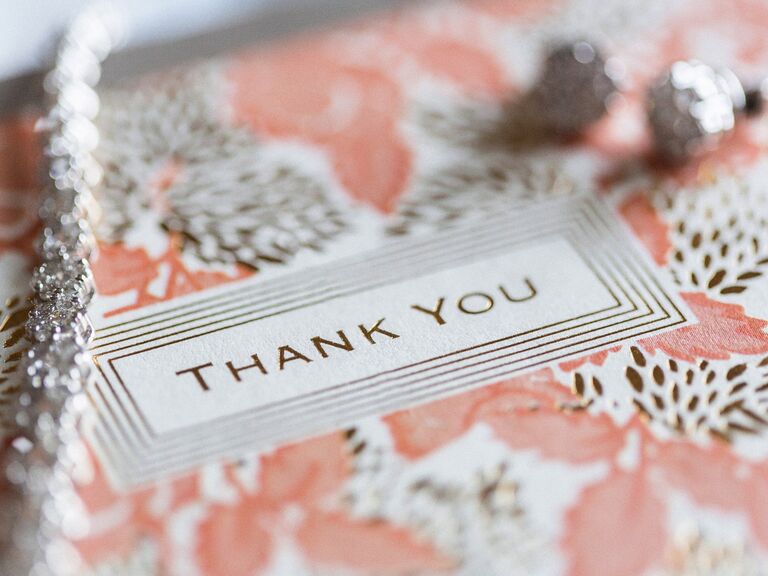 You're bound to get some unsolicited offers from family and friends who want to help out with one of those big wedding day details. In some cases, this might be the best news ever because you don't trust anyone but your cousin to get your hair and makeup right. Other times, it can put you in a really awkward position. It could be when your great-aunt corners you at your engagement party and bestows the honor of wearing her antique lace gown (a family heirloom!), but you hate lace and were thinking something a bit more modern for your city rooftop wedding. Or maybe it's a close friend who just started techno turntable lessons and insists you can save on entertainment by letting him do it for free, but you have your heart set on an '80s cover band. You love your friends and family, but don't want to accept their offers. How do you say no without offending anyone?
Here's our answer: This could go a few ways depending on the person and the specific situation. One idea is to tell them how much you appreciate their offer, but that you would want them to fully enjoy being a guest at your wedding. You could even tell them about all the events happening the day of that they would miss if they're setting up the DJ booth or assembling a cake. Then offer an alternative idea. Ask to wear your great-aunt's veil or a piece of her jewelry as your "something old." Give your friend the role of iPod DJ for the after-party. And for those who offer to help with the cake or the flowers, try persuading them to use their talents at the bridal shower instead of the wedding.
Another solution is to deflect politely by telling those offering to help that you've already chosen another dress or booked a vendor. Include them in the planning process by asking their help crafting a playlist or accompanying you to a dress fitting. Avoid hurt feelings by being honest with all parties involved. It won't be pretty if the cousin who wanted to make your bouquets ends up talking to your mom who knows you haven't picked a florist yet (but doesn't know what you told your cousin!). The most important thing is to show your gratitude to those offering to help, even if you'd rather trust your wedding to the pros.
Want more? Right here!
> Should I Buy a Gift for the Bachelorette Party Too?