7 Space-Saving Appliances That Deserve a Spot on Your Registry
These multitaskers will help you make the most of your kitchen's square footage.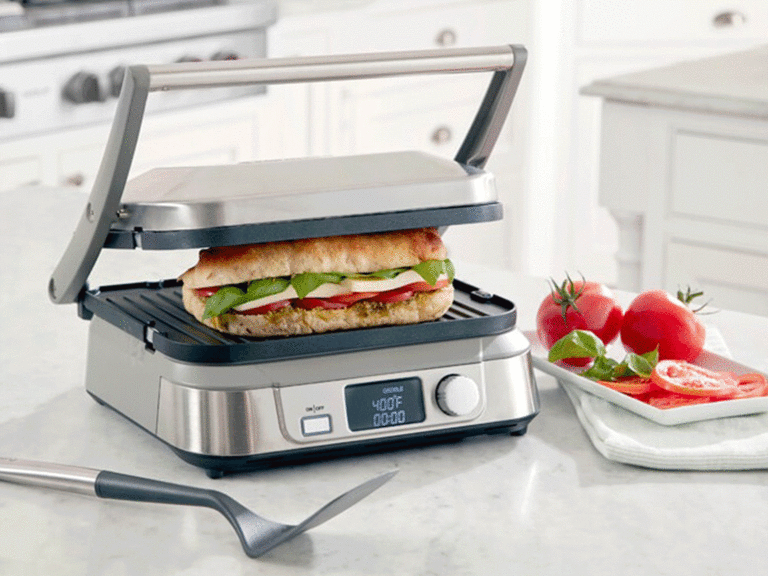 Raise your hand if you wish you had more storage in your kitchen. Oh, look at that. Every last one of you has your arm up high! While we can't add cabinets to your apartment or knock out that load-bearing wall in your newly purchased home (congrats!), we can help you maximize your storage space. How? With some well-designed small appliances. See, even though they are technically small, small appliances still end up taking up a lot of space. Especially once you've collected a blender and a food processor and a juicer and a coffee grinder and a coffee maker and a…well, you get the point. That's why we rounded up some of the very best small appliances that can do more than just one task. This way, you can register for everything you need and still have space for your dishes.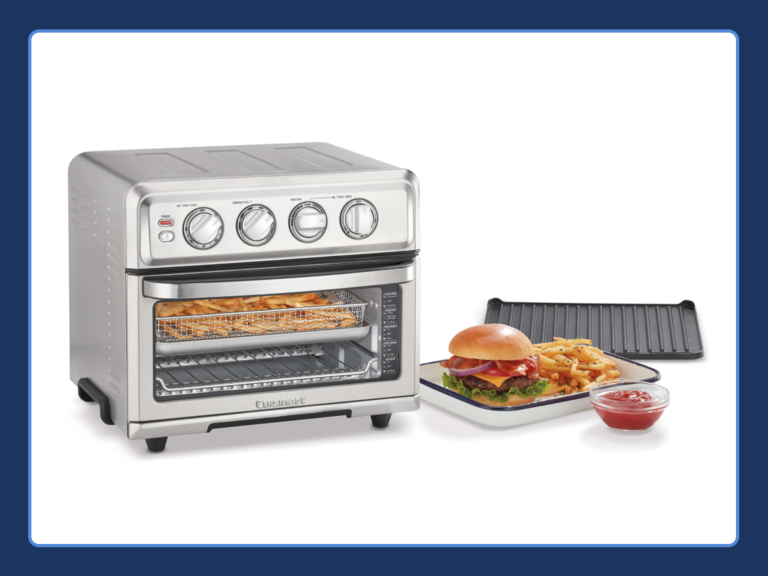 1. Airfryer Toaster Oven with Grill
This sleek appliance actually has eight functions, so you can put it to work on all sorts of tasks. Use it to crisp up French fries, bake cookies, warm up leftovers, make toast, grill steaks, sear veggies, and so much more. It can hold up to three pounds of your favorite game day snacks when you're air frying, but still has a shockingly small footprint (it's just over a foot wide).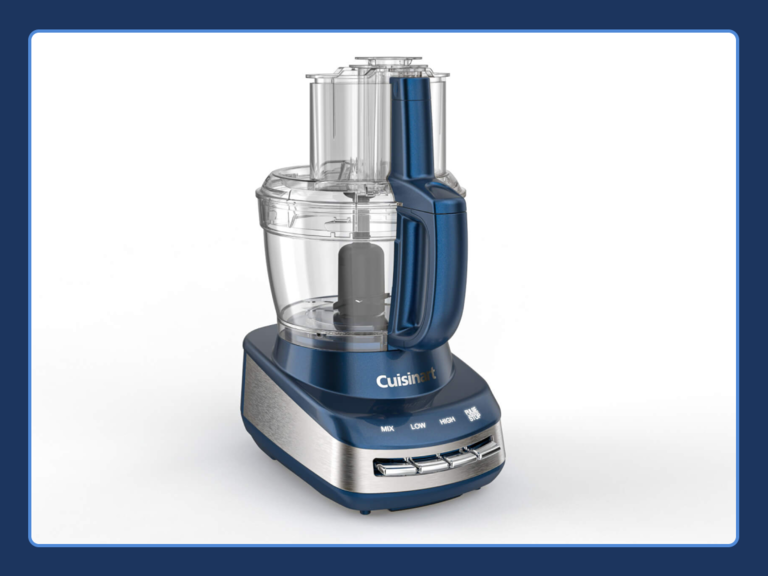 2. Core Custom™ 13-Cup Food Processor
Right out of the box, this powerful food processor can chop, purée, slice, and shred, but with the compatible attachments it also takes the place of two other appliances—a juicer and a blender. The juice extractor breaks down fruits and vegetables of all sizes and the 36-ounce blender jar lets you whip up smoothies, soups, and sauces. The base comes in four pretty colors (that Marine Blue!), so you won't mind leaving it out on your counter.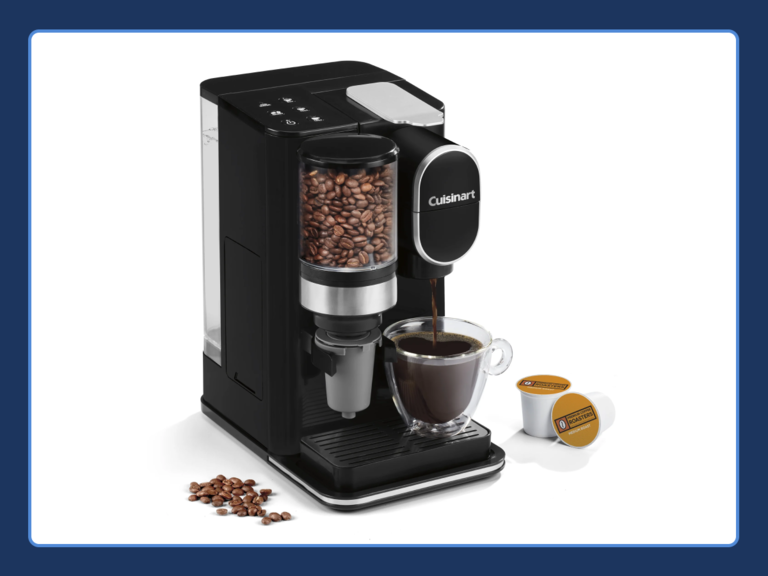 3. Grind & Brew Single-Serve Coffee Maker
This is the machine for the happy couple that sees eye-to-eye on everything but coffee. It brews a single serving of coffee in 8-, 10- or 12-ounce pours with any single-cup pod, including Keurig K-Cup, or it can grind your favorite beans right on the spot. (No need to store a separate coffee grinder!) Register for this, and you can both have the coffee you want—without the sacrifice.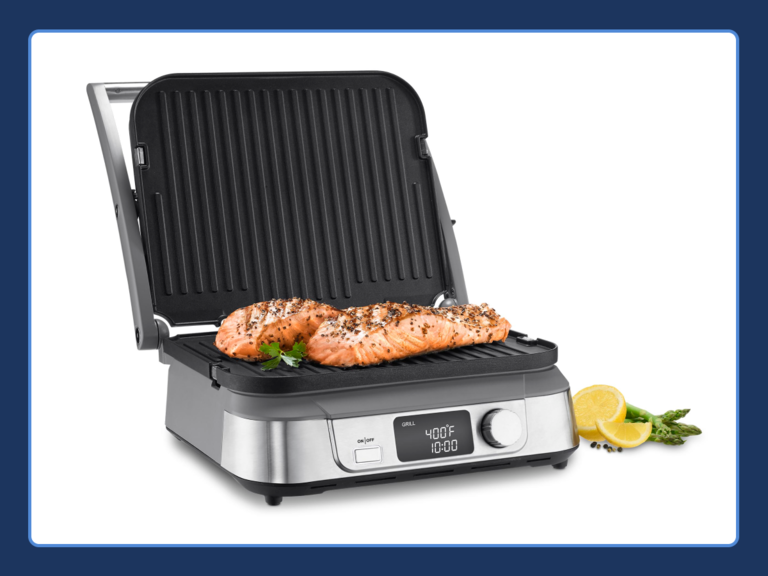 4. Griddler® FIVE
If you already know that Married You is going to be into things like panini sandwiches, weekend pancakes, and indoor grilling, be sure to add this to your registry. The Griddler® features two removable and reversible dishwasher-safe nonstick cooking plates. Use the plates with the ridges to turn the machine into a panini press. Open it up and you've got two sides to use as a grill (pro tip: use the sear function to get that delicious crust on your steaks or burgers). Or swap one or both plates for the smooth side and you've got a griddle for all of your fave breakfast foods.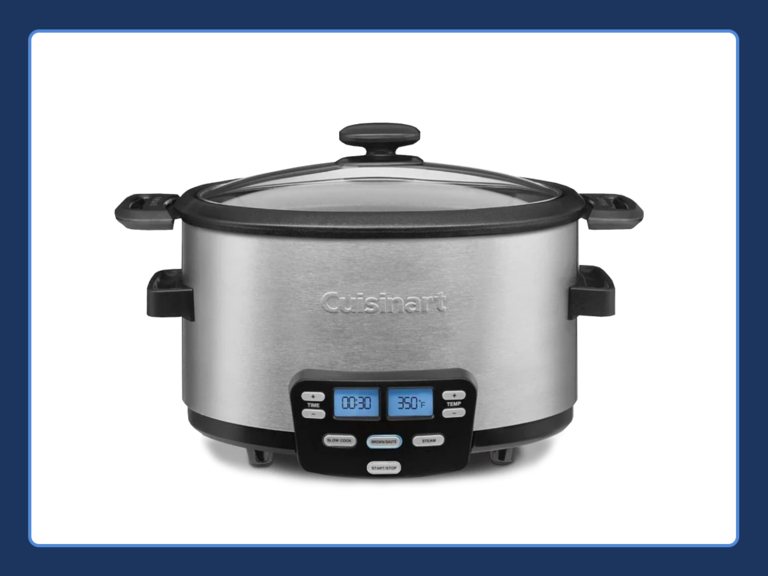 5. 3-in-1 Cook Central® Multicooker
What sets this slow cooker apart from many others on the market is the fact that you can brown and sauté meat and veggies right in the pot before you start the official slow cooking process. That means you can make stews and soups and get the most flavorful results possible—without dirtying an extra pan. It also has a steam function (that stays on for up to 90 minutes) and an automatic Keep Warm feature that'll ensure your dinner is ready whenever you are.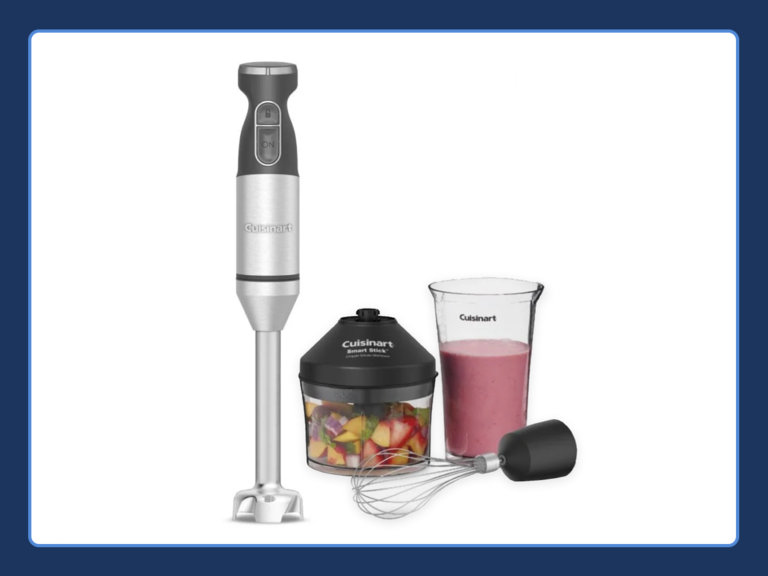 6. Smart Stick® Variable Speed Hand Blender
An immersion blender is key when it comes to making creamy soups, emulsifying salad dressing and puréeing veggies. But, as you'd guess, this one is more than just an immersion blender. It also comes with a 3-cup chopper attachment (which can be used to make salsa or pesto or chop up handfuls of nuts), a whisk (that makes quick work of making homemade whipped cream), and a 2-cup mixing cup (for a smoothie for one).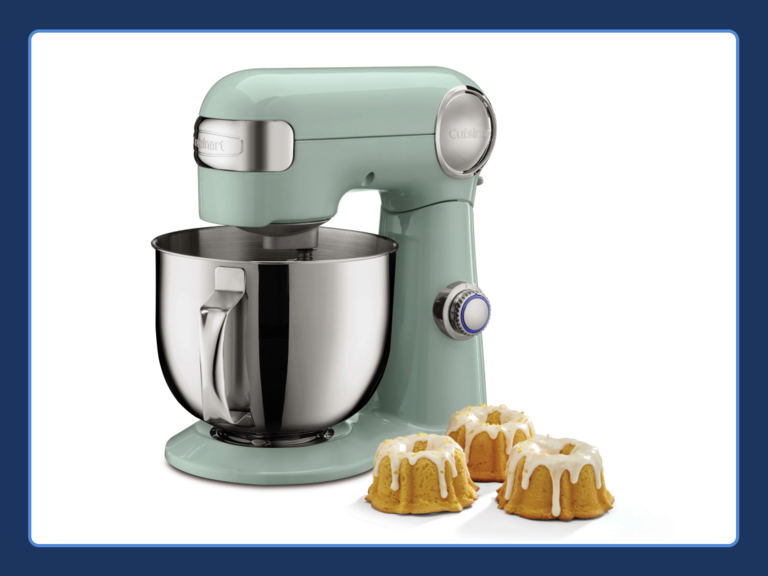 7. Precision Master™ 5.5-Quart Stand Mixer
Even if you're not much of a baker, this 12-speed stand mixer is still a must-have. With the included attachments, you can mix up meatballs, shred chicken, whip cream (the ultimate upgrade for a store-bought treat!) and more. And, if you register for the bonus attachments, you can also use it to roll out fresh pasta, grind your own meat, make ice cream and spiralize veggies.
Get more real-life tips and smart registry ideas that'll help you stock your ideal newlywed kitchen.