Spotlight On: Butter by Nadia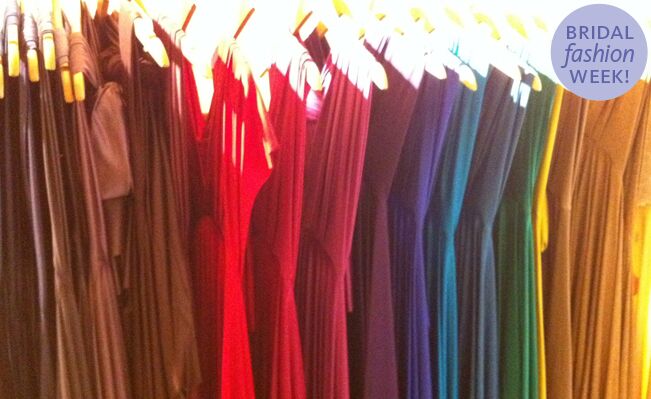 Shopping for bridesmaids dresses is always… interesting. You've got anywhere from three to 13 girls of varying heights and body shapes, not to mention individual personal tastes. Thank God for the recent trend of mixing silhouettes.
But guess what also exists — convertible one-size dresses! With that, we present to you Butter by Nadia. Seriously, it's such a cool option: Pick the color of your choice and let your girls get creative. Or, even snag it yourself. The sheer bridal styles are great for ethereal, boho, beach or just laid-back looks.