Stanley Cup Cakes Are Giving Us Major Groom's Cake Inspo
We've seen cupcakes before, but these confections are in a league of their own.
by Andrea Fowler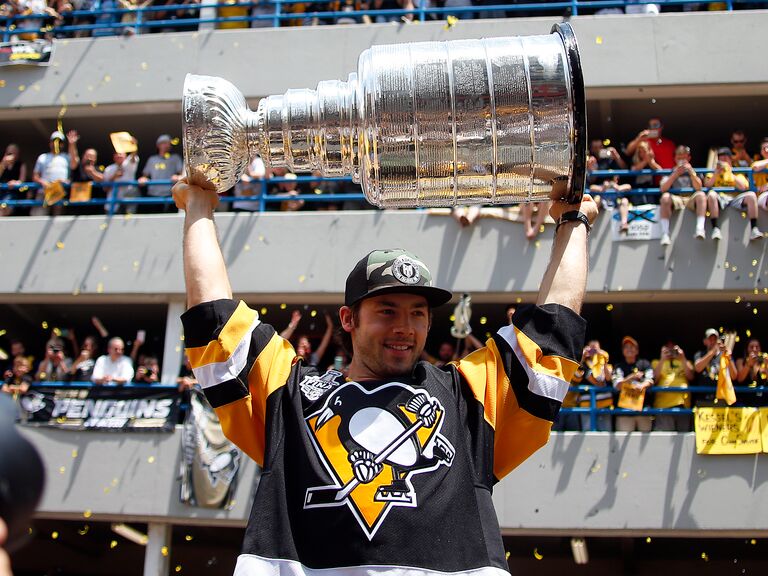 Last month, the Pittsburgh Penguins won their fourth NHL championship, taking home the famous Stanley Cup. Since then, members of the team—most recently, Phil Kessel, Marc-Andre Fleury and Ben Lovejoy—have been parading the Cup's whereabouts on the @keeperofthecup Twitter page. It's been used as an ice cream cup and golfing partner, but our favorite Cup moments involved edible replicas—or Cup cakes if you will. A few players on the winning team, like Chris Kunitz and Kris Letang, both had cakes made in its honor. Is this the beginning of a very delicious tradition?
If your partner is a serious hockey fan, we're loving this idea for a jaw-dropping groom's cake.
Kris says, "I'll have my Cup and eat it too!" (Lac Dupuis, QC) #stanleycup @penguins @NHL @HockeyHallFame pic.twitter.com/dcImVX4wUQ

— Philip Pritchard (@keeperofthecup) August 5, 2016
Cake anyone? (Rosemont, IL) #stanleycup @penguins @NHL @HockeyHallFame pic.twitter.com/sDEvKUI6cT

— Philip Pritchard (@keeperofthecup) July 22, 2016
What an awesome #stanleycup cake! Tasted great as well. @penguins @NHL @HockeyHallFame pic.twitter.com/QeXNb6bs3h

— Philip Pritchard (@keeperofthecup) July 17, 2016