7 Statement Earrings For the Fashionable Bride
by Abby Gardner
So you're not into the whole ear cuff trend, but you want something more dramatic than diamond studs in your ears as you walk down the aisle? Enter the statement earring and below some of our current favorite pairs.
The Pop of Color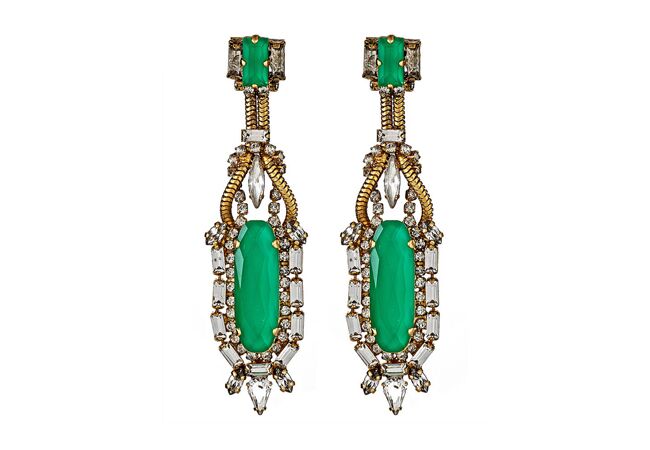 photo by
Photo: ThomasLaine.com
We love the idea of adding color, especially green, into the mix on your wedding day. It could even bring out some of the accents in your bouquet.
Get the look: $408, Bette Davis Earrings, Erickson Beamon, ThomasLaine.com
The Something Blue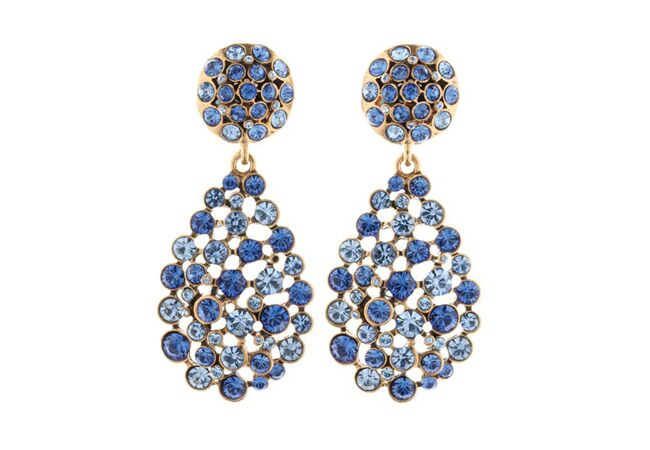 photo by
Photo: Oscar de la Renta
We would never argue with these teardrop earrings being our "something blue". They are simple and stunning.
Get the look: $390, Pave Teardrop Earrings, OscardelaRenta.com
The Mix & Match
photo by
Photo: CharmAndChain.com
The different stones in this style make them feel so unique and special—just what every bride wants.
Get the look: $495, Misha Earrings Turquoise, Asha, CharmAndChain.com
The Starburst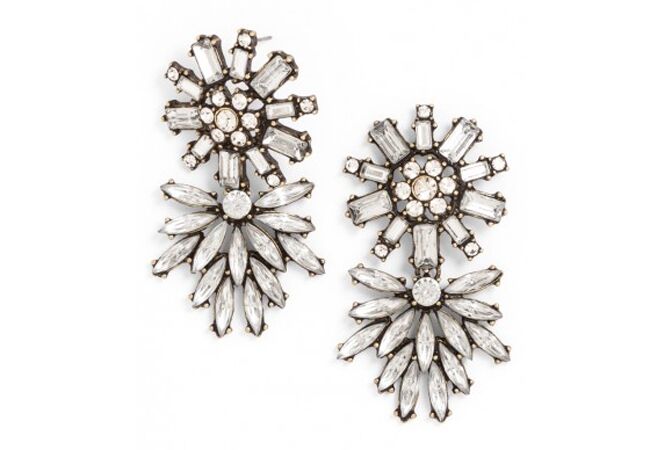 photo by
Photo: BaubleBar.com
This pair is modern, funky, but still classy and elegant. A perfect mix!
Get the look: $36, Firecracker Drops, BaubleBar.com
The Long Haul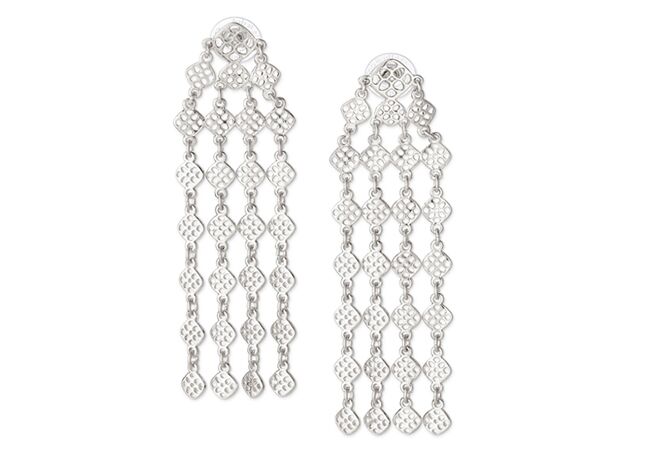 Photo: Stella & Dot
Long and dramatic—perhaps just like your gown? Though this pair is also a perfect match for a simple, slinky silhouette.
Get the look: Devon Chandeliers (in silver or gold), Stella & Dot, $36, StellaDot.com
The Antique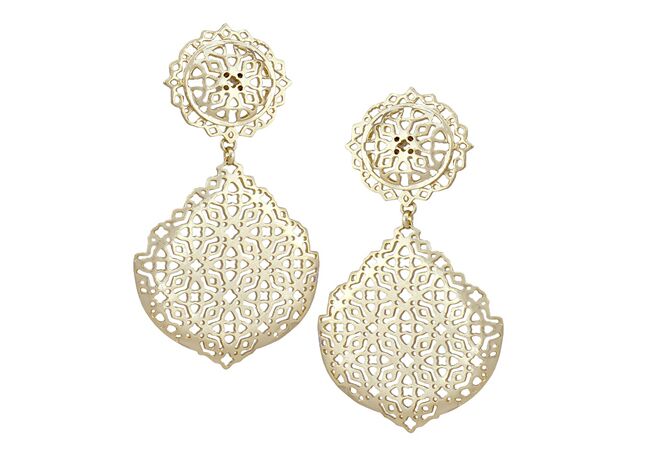 Photo: Kendra Scott
There's something vintage feeling about the pattern and the shade of gold used in this stunning style. They definitely won't go unnoticed by your guests, or your groom.
Get the look: Genevieve Statement Earrings in Gold, Kendra Scott, $90, KendraScott.com
The Classic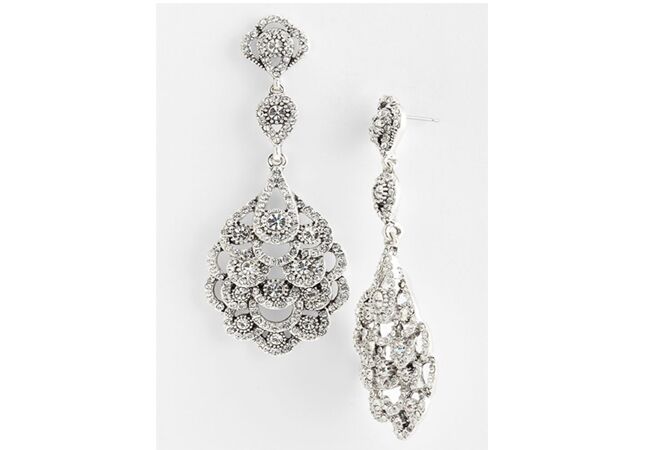 Photo: Nordstrom
This sparkly pair is a more traditional way to make a statement. And we love it.
Get the look: Eiffel Statement Drop Earrings, Nina, $95, Nordstrom.com
Want more advice on wedding accessories?
> Why Go Sky-High? Try Kitten Heels For Your Wedding Day