Steal Jessica Simpson's Pretty Half-Up Wedding Hairstyle!
by Ivy Jacobson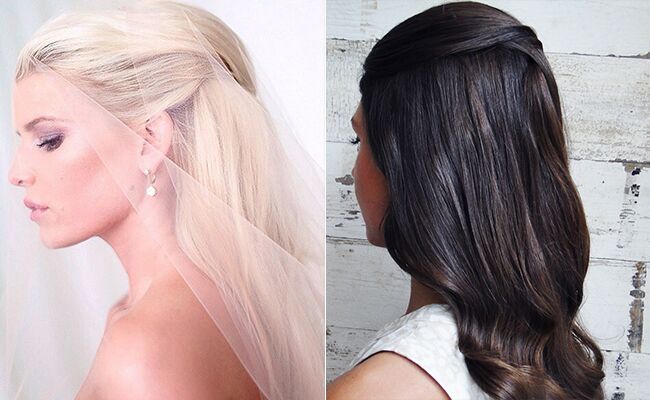 photo by
People Instagram
Jessica Simpson — and her hairstyle — looked gorgeous in her official wedding portrait, so we had to learn how to recreate her romantic and delicate half-up 'do!
Graziella Lembo, senior stylist at SalonCapri Boston, styled a soft, pulled-back look identical to Jessica's and gave us the rundown so you can use her inspiration for your wedding day. Now if we could only get a full photo of Jess's wedding dress!
1. Take 1-inch sections of hair and curl with a 1 ½ inch barrel curling iron. Spray curls with hair spray (she recommends Kérastase Laque Noire) for a strong hold.
2. Gather two 2-inch sections of hair at the crown, one in the front and one in the very center of the head.
3. Tease the center section lightly with a comb until you achieve your desired fullness. Smooth the front section gently over the teased area.
4. Twist the ends of the two sections together and secure with bobby pins in the back of the head.
5. Gently brush through curls to loosen them up. Finish the look by spraying a light coat of shimmer spray (try L'Oréal Professional Perfect Shimmer Shine Illuminating Mist) for shine and a gentle, nonstick-y hold.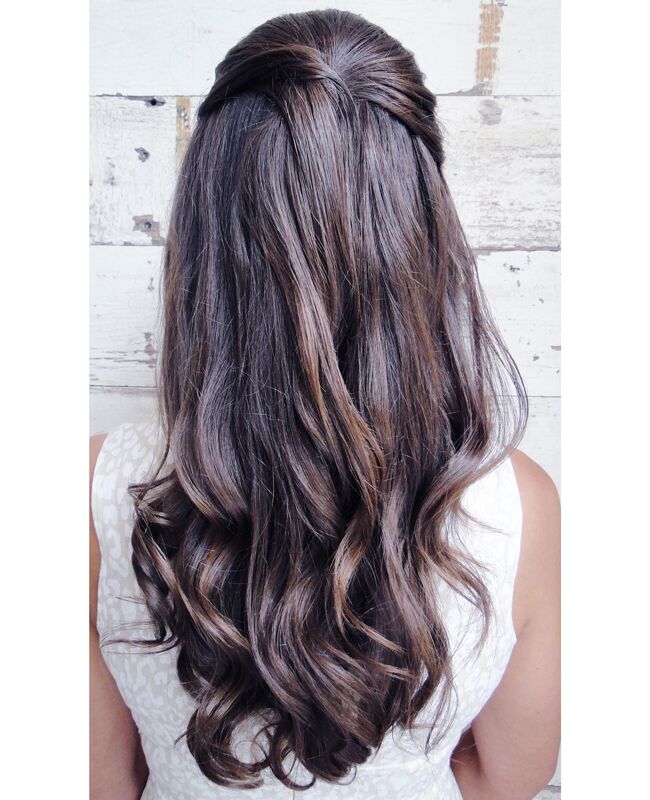 Want more? Right here!
> "The Bachelor" alum Jamie Otis got "Married at First Sight" (and told us all about it!)