Steal Kaley Cuoco's Wedding Beauty Look (Watch the Tutorial)
by Simone Hill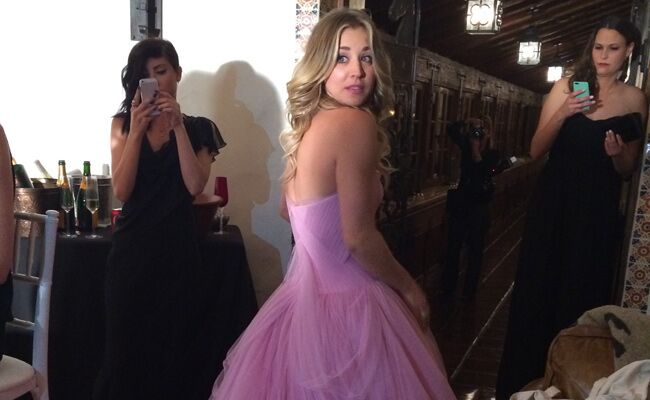 There's so many amazing details to steal from Kaley Cuoco's New Years wedding, from her pink Vera Wang gown to the upside down cake and especially Kaley's dewy and romantic bridal beauty look. The best part is, Kaley's makeup artist, Jamie Greenberg, made it easy to get Kaley's beauty look with a behind the scenes video (complete with all the products you'll need to pull it off!). Watch the tutorial and then shop the beauty products below!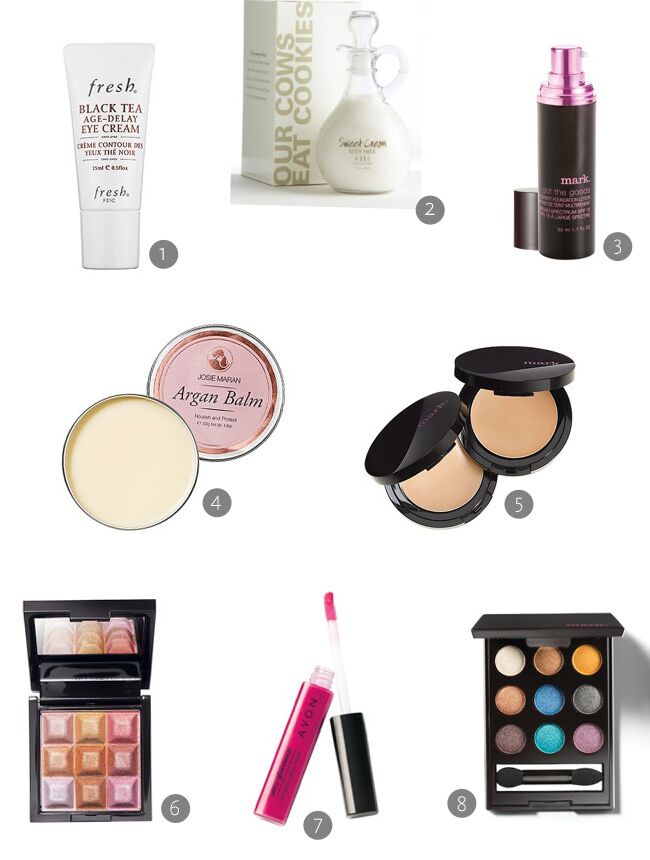 1. Black Tea Age-Delay Eye Cream, Fresh, $65, Sephora.com
2. Sweet Cream Body Milk, Farmhouse Fresh, $38, Amazon.com
3. Got the Goods Multi-Benefit Foundation Lotion, Mark, $18, MeetMark.com
4. Argan Balm, Josie Maran, $42, Sephora.com
5. Please Hold Eye Primer, Mark, $9, MeetMark.com
6. Touch & Glow Shimmer Cream Cubes All Over Face Palette, Mark, $16, MeetMark.com
7. Ultra Glazewear Lip Gloss in Fuchsia Frenzy, Avon, $6, Avon.com
8. On the Dot Bold Eye Color Compact, Mark, $16, MeetMark.com
Want more? Of course you do!
> Kaley Cuoco's 60s-inspired bridal shower outfit
> 15 beauty tips every bride should know