Steal Kim and Kanye's Favor Ideas (That Include Champagne and Perfume!)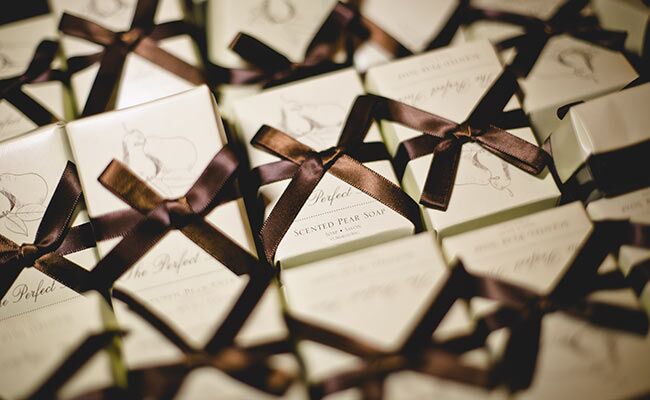 Fernandez Photography
Kim Kardashian and Kanye West's latest tales of their French wedding planning extravaganza sound like you'd want to be a guest at their reception, based on the favors alone. Sounding more like a VIP gift basket at an awards' show than a small memorable souvenir, Grazia UK reported that each of the 200 guests will receive a "goodie bag" containing:
$500 bottles of Bollinger champagne
$200 Creme de la Mer products
Handmade souvenir trinkets with Kimye's initials etched in Swarovski crystals
Bottles of scents from local French perfumeries
$250 vouchers for treatments at the hotel spa
We're sure that you'd love to send all of your guests to a spa, but if you'd rather not spend money like Marie Antoinette, here are four stylish alternatives:
Perfume With An Engraved Bottle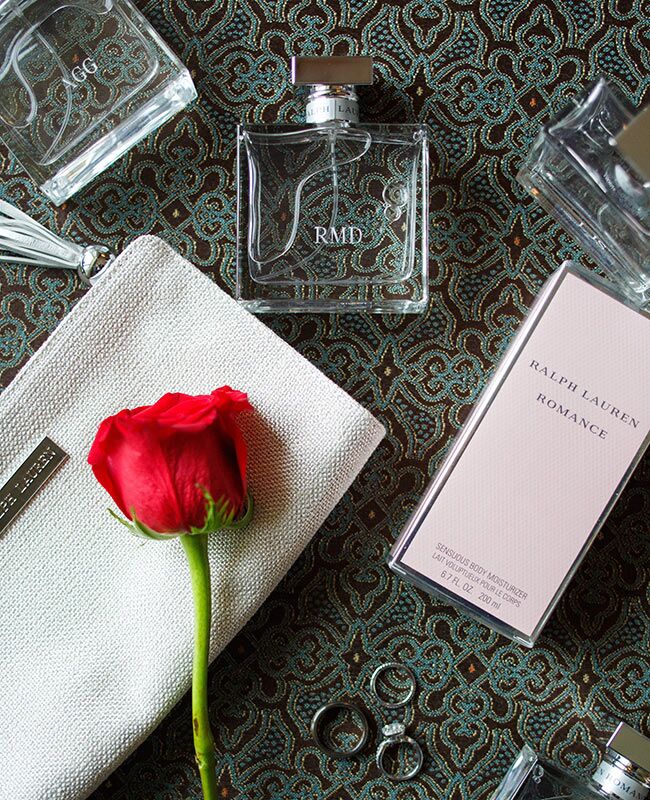 There's nothing prettier or more personal than a monogrammed bottle of perfume for your guests.
From the album: A Biltmore Estate Wedding in Asheville, North Carolina
Homemade Jam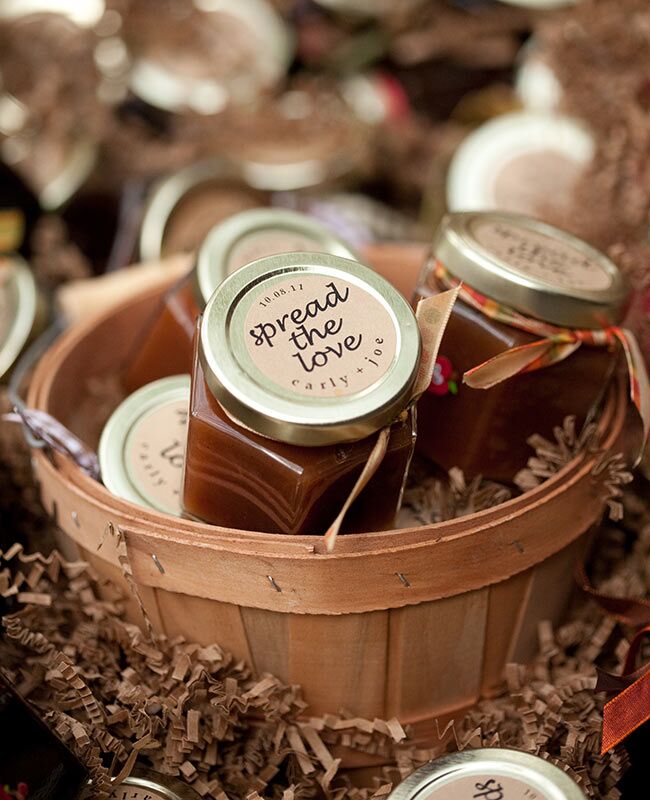 With a homemade jam favor, you'll be a valuable part of your friends' morning breakfasts (for a few weeks, anyway).
From the album: A Chic Rustic Wedding in Stillwater, MN
Mini Champagne Bottles
For a pop of color and fun, mini champagne bottles are celebratory and won't go to waste.
From the album: A Traditional, Romantic Wedding in Rochester, NY
Scented Soap Bars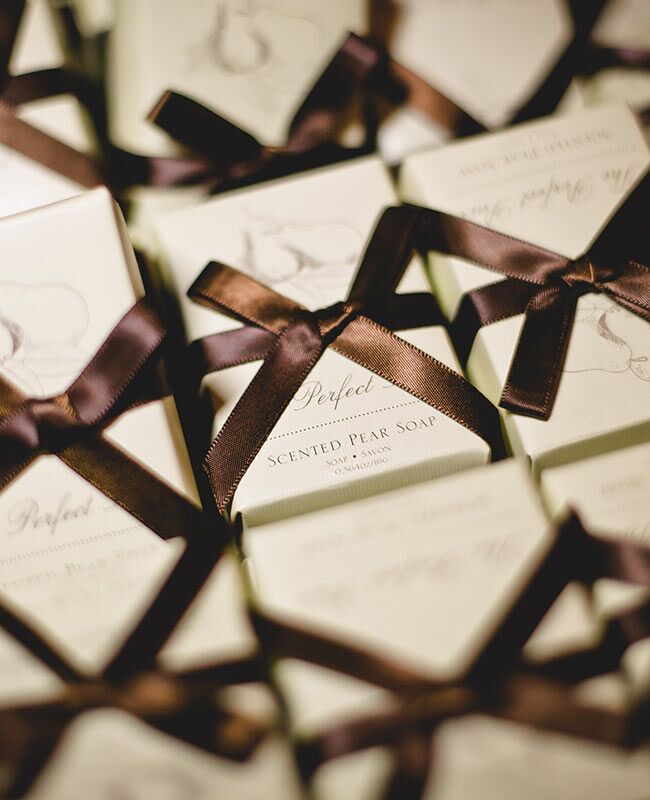 If you (and everyone else who isn't Kimye) can't send your guests to a spa, scented soap bars are just as chic.
From the album: A Vintage Wedding in Sorrento, FL
Want more? Right here!
> 9 Wedding Ideas for Music Lovers
> A Biltmore Estate wedding in Asheville, North Carolina