Your Bachelorette Party Needs Sugarfina's New Tequila-Infused Gummies
Guess we'll give them a shot—better make it a double.
by Maggie Seaver
California-based candy company Sugarfina teamed up with George Clooney's tequila label Casamigos for perhaps the most epic collaboration of 2017. Why? Because it's the only brand mash-up that yields tequila-infused gummies, of course.
Need a bridal shower party favor, bachelorette party sweets (minus the hangover), reception favors or a treat for your getting-ready suite? Gift your pals (and yourself) with the "You Had Me at Tequila" Bento Box, filled with "Give It a Shot" tequila cordials, "Paloma Por Favor" tequila grapefruit sours and "Shake Your Margarita" gummies. Or maybe you just need an excuse to consume your favorite cocktail in candy form—we'll never judge.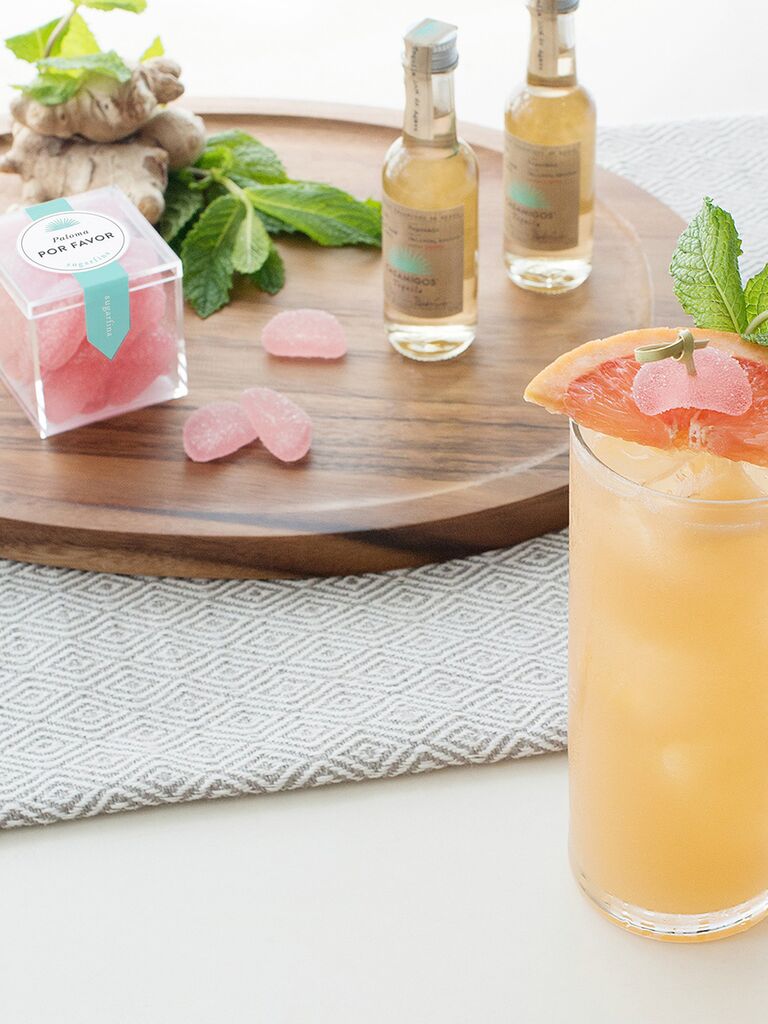 Great, now we're craving margaritas. Snag your sweets in Sugarfina stores or online at Sugarfina.com.