Sunday Snapshot: Lindley & Justin in Starke, F.L.
by Jamie Miles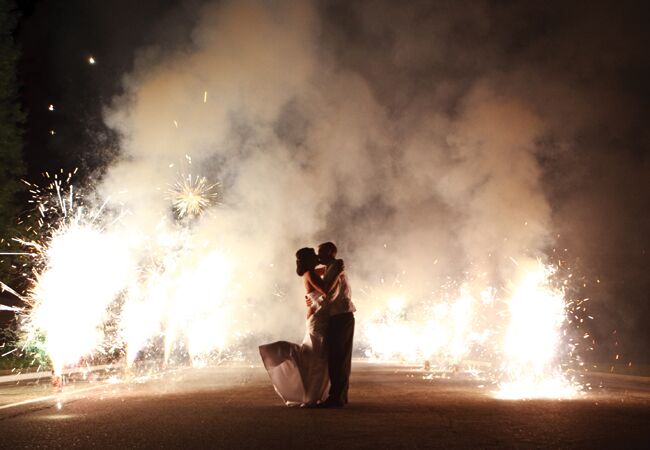 photo by
Photo: COUTURE WEDDING STUDIOS
Staged fireworks are the perfect way to add a little lighthearted drama to your photo album — like this couple did at the Camp Blanding Joint Trading Center.
> See More Florida Real Weddings.
> More Wedding Inspiration We Love!
> 50 Wedding Photos You Can't Do Without!