Laura & Josh in St. Louis, MO
by Jamie Miles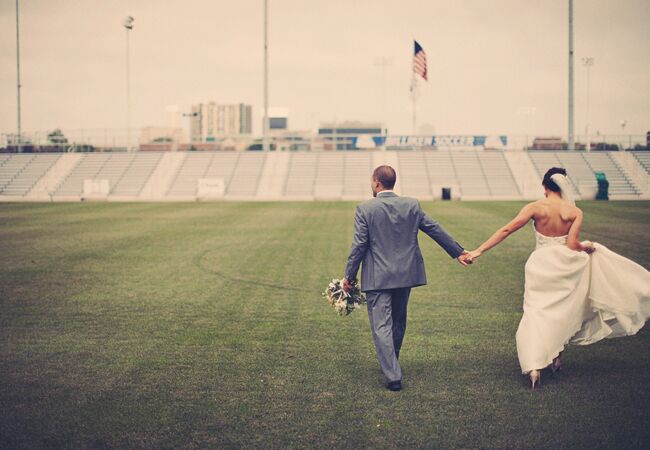 photo by
Hawes Photography
Let's face it — an alone-at-last portrait is a wedding album classic. Looking for that extra oomph? Have your photographer pull the camera back and shoot from behind to give a dramatic sense of environment.
> See More Kansas/Missouri Real Weddings.
> More Wedding Inspiration We Love!
> 50 Wedding Photos You Can't Do Without!