A Couple Waited 9 Years to Open This Sweet Wedding Gift
The "do not open until your first disagreement" directions took longer than expected.
by Andrea Fowler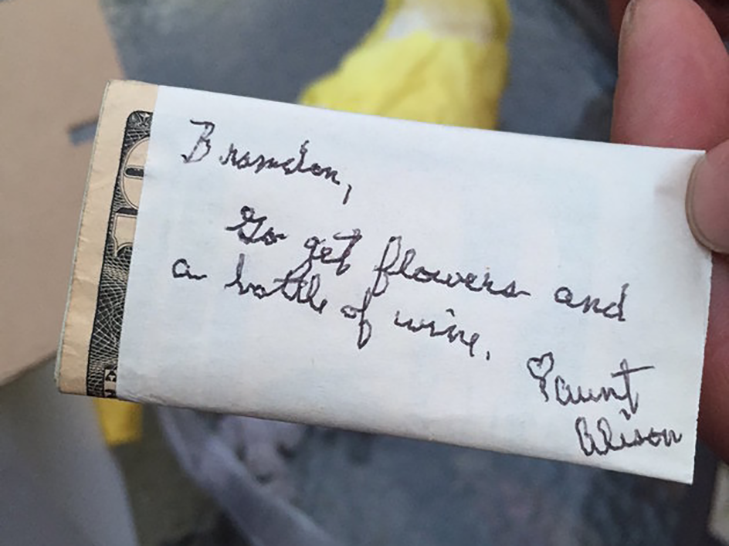 What was the best wedding gift you received? For most people it would have been something they immediately opened and loved, but for this couple, their favorite gift was stowed away in an unopened box for years.
Kathy and Brandon were married nine years ago, but were recently reminiscing over their own wedding gifts in an effort to brainstorm what to give at an upcoming wedding. They decided that the best present they received was a humble white box given by Kathy's great aunt, with very clear instructions not to open it until their first disagreement.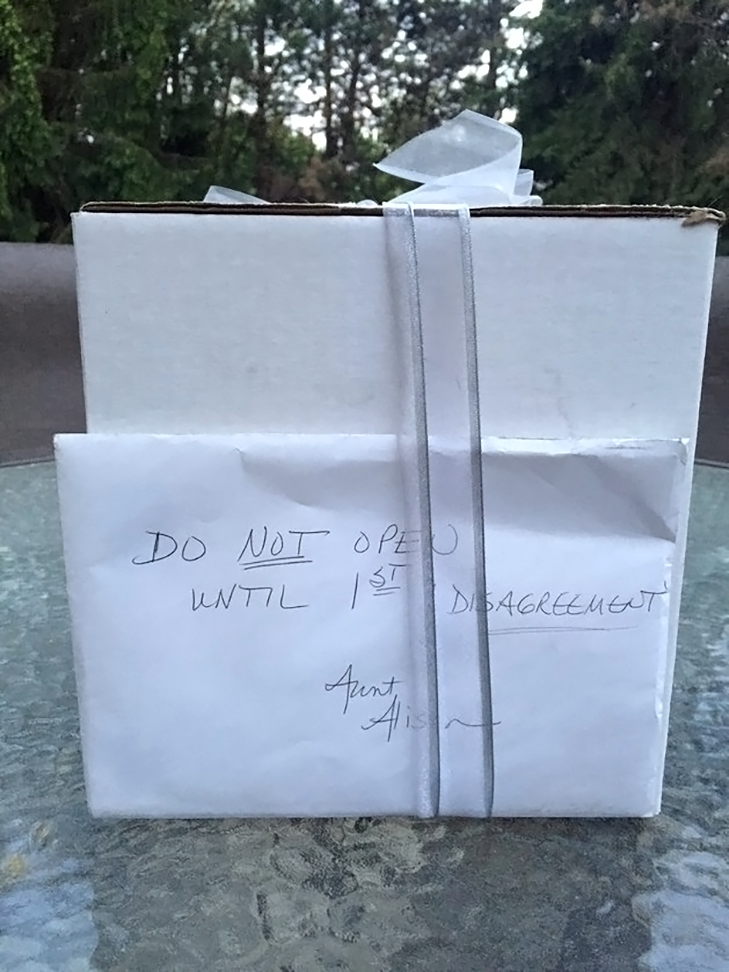 "There had obviously been plenty of disagreements, arguments and slammed doors throughout our nine years. There were even a couple of instances where we both considered giving up…but we never opened the box.
I honestly think that we both avoided turning to the box, because it would have symbolized our failure. To us, it would have meant that we didn't have what it takes to make our marriage work—and we're both too stubborn and determined for that. So, it forced us to reassess situations. Was it really time to open the box? What if this isn't our worst fight? What if there's a worse one ahead of us and we don't have our box?!? As my Great Uncle Bill would say, 'Nothing is ever so bad that it couldn't get worse.'"
Kathy and Brandon expected the box to hold something magical. But they got an even bigger surprise when they discovered the real gift was intangible.
"All along, we assumed that the contents of that box held the key to saving a marriage—an age old trick—unbeknownst to us rookies. After all, my Great Aunt and Uncle had been married for nearly half a century. So, we thought the box would save 'us'—and in a way it did. That box went beyond what I believe my Great Aunt had intended. It was by far the greatest wedding gift of all. It taught us about tolerance, understanding, compromise and patience. I realized that the tools for creating and maintaining a strong, healthy marriage were never within that box—they were within us."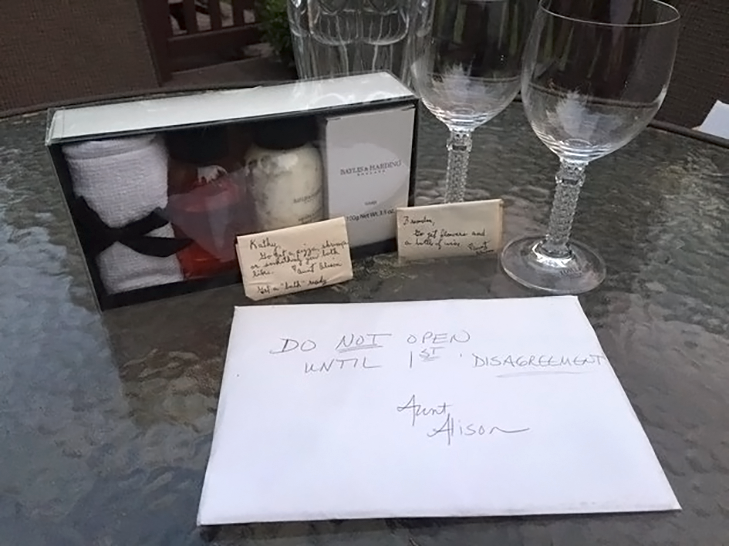 What was actually inside the box? Money to buy pizza and wine, a pair of wine glasses and fixings for a relaxing bubble bath. If you're looking to go off-registry, we think you just found your gift. Also, we're awaiting the screenplay of this adorable couple. Read the whole story below.