This (Real, Live!) Longhorn Wedding Photo Booth Is Epic
Catherine and Brand celebrated their wedding on their family ranch in Texas, which included some live livestock as a photo booth, naturally.
by Rachel Torgerson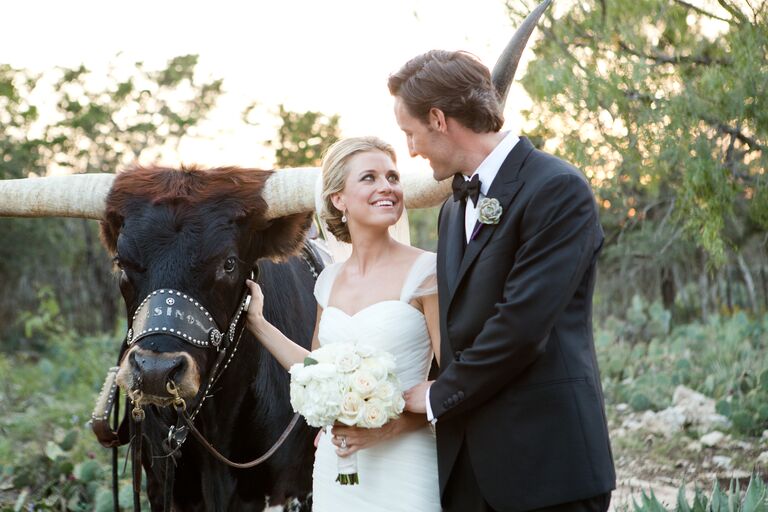 So, that's a real cow (a longhorn, to be precise) and this is a real couple. Their names are Catherine and Brand and they celebrated their marriage at Y.O., Catherine's family ranch in Kerrville, Texas. "The ranch is who I am," Catherine says of her decision to have her wedding to Brand on the family property. "I wanted the ceremony to be at my grandfather's house, where I spent many wonderful memories as a little girl. Brand's also an outdoorsman, so we knew that an outdoor, Hill Country wedding was right for us."
That's where the longhorns come in. They're staples at the family ranch, and it was a no-brainer to include them in the celebrations. At the reception, the couple, their family and friends could pose for amazing photos with the impressive creatures. Quite the photo booth idea -- we'd say it makes for an amazing Instagram #tbt.
See Catherine and Brand's entire rustic, ranch wedding, captured by Addison Studios, here.