'The Bachelor' Wine Collection Has Arrived—Say "Cheers"
If you don't drink 'The Bachelor'-themed wine while watching 'The Bachelor', did you even watch it?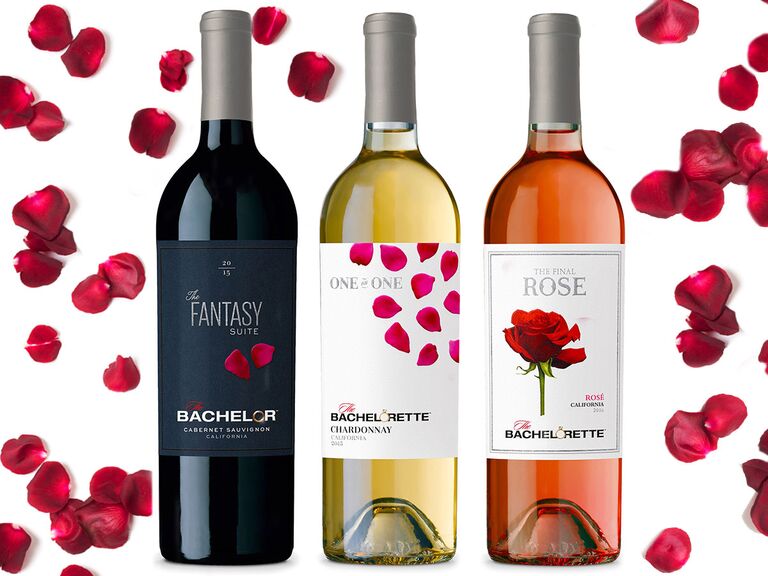 Listen up, everyone: We have some glorious news to share. As you may already know, the 21st season of ABC's The Bachelor premieres January 2 (ever heard of it?), and not only has the official list of Nick Viall's contestants been released (see all 30 ladies here), but The Bachelor Wines has also released three varieties of wine for you to sip while commentating on each and every rose ceremony outfit.
Without further ado, we give you The Fantasy Suite cabernet sauvignon, One on One chardonnay and The Final Rose rosé. Which wine will you pour yourself first?
The Fantasy Suite
Aged in stainless steel, this ruby-red wine boasts rich flavors of black cherry, blueberry and dark plum. It's the perfect, sultry wine to enjoy in the Fantasy Suite, if we do say so ourselves.
While you watch and drink, nosh on: Grilled steak, short ribs or robust cheeses
One on One
What better way to brighten up these bleak winter days than by watching Nick's candlelit one-on-one dates with a glass (or two) of this sunny chardonnay in hand? With notes of apple, pineapple, stone fruits and just a hint of spice, it'll help ease the pain of watching all the breaking hearts and running mascara.
While you watch and drink, nosh on: Roasted chicken, grilled seafood, pasta with cream sauce, creamy cheeses or a fresh salad
The Final Rose
With each sip of this blush wine, you'll get your fix of sweet strawberries, red cherries and rose petals, finished with a fresh acidity. Nothing goes together quite like The Bachelor and a glass of rosé—it's just science (don't fight it). And since we don't have bodyguards to protect us when the Chad Bear comes looking for trouble, we count on rosé to get us through.
While you watch and drink, nosh on: Chilled raw oysters, spring rolls, salad Niçoise or pesto pasta