The Biggest Age Differences Between Brides and Grooms in America Are…
by Ivy Jacobson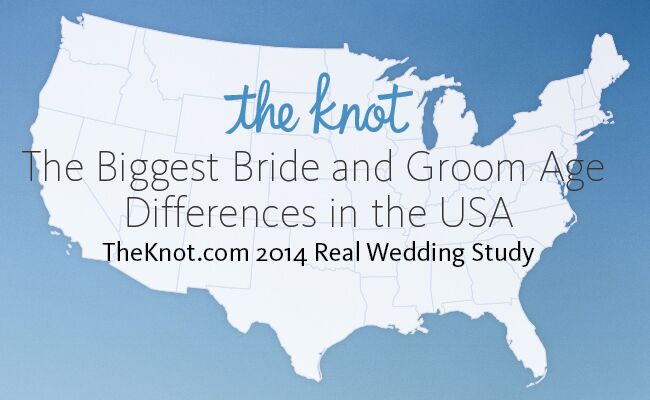 If there's a slight gap in age between you and your partner, you may be surprised to know it's smaller or larger than other US regions! According to The Knot Real Weddings Study's findings, here are the top five biggest age differences between the brides and grooms in America, broken down by region, below: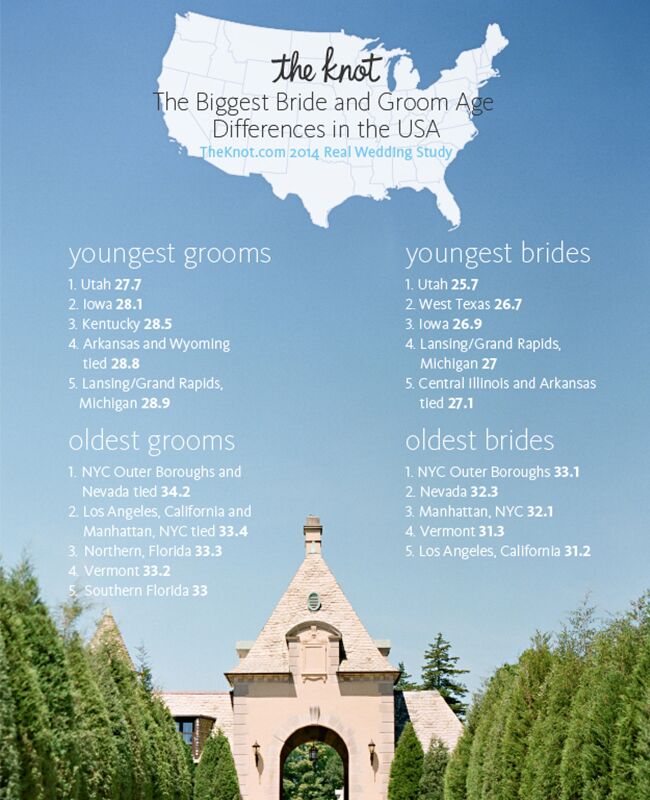 Surprised by any of these stats? Tell us in the comments below, and don't forget to share on Facebook, Twitter and Pinterest!
Want more? Right here!
> These are the 25 least expensive places to get married in America
> See the average wedding cost last year!