You've Got to Try The Black Tux's New Wedding Hashtag Generator
We're #obsessed.
by Ivy Jacobson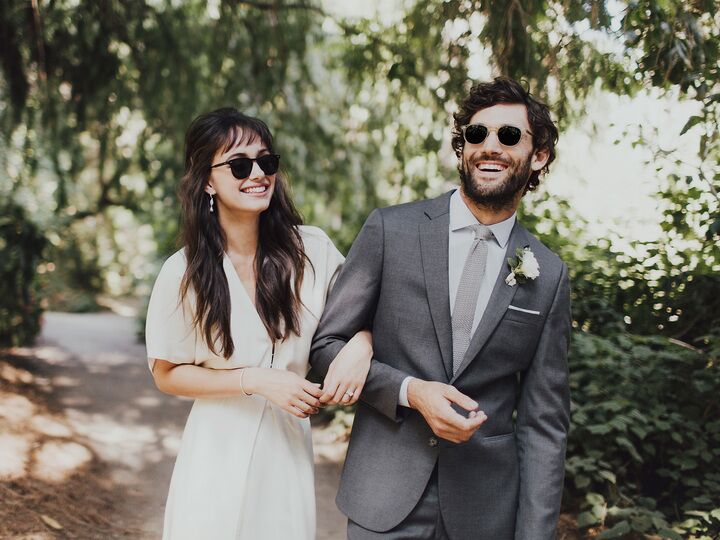 Having sleepless nights over choosing the perfect wedding hashtag? Worry no more, since online tuxedo rental destination The Black Tux just launched the Wedding Hashtag Test—a test that helps you determine how compatible you and your crush (aka the person you'll spend the rest of your life with) are, based on the wedding hashtag it generates for you both. 
It's really easy to use: Put in your first and last name, then your partner's first and last name and wait for the magic to happen.
"Once the user has input all the names, we cross-reference the names with popular word pairings and phrases we scraped from Wikipedia to see which has the closest rhyming match," says Matt Gierl, VP of Growth at The Black Tux. "The better the match, the higher the compatibility score."
And if you and your partner don't match up name or rhyme-wise, don't sweat it—it's the same situation for plenty of couples. Check out this list of 10 foolproof hashtag templates to use if you just can't come up with a creative one.