The Hottest Summer Wedding Trends Are…
by Simone Hill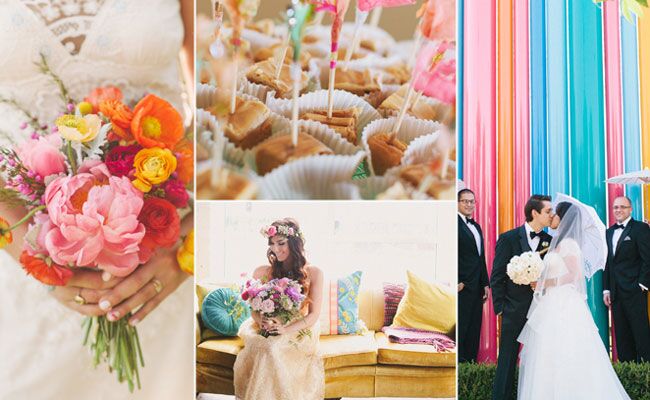 photo by
Clockwise from top left: Rebekah J. Murray Photography; Lauren Fair Photography; Meg Ruth Photo; June Bug Co.
This season's trends — bright watercolor palettes, bold floral installations, cactus details and snow-cone cocktails — are heating up summer weddings. Read on for new ideas to inspire you.
Layer colors like pink, yellow and orange for a citrus-inspired color palette that's super-fresh for summer. The key to making your color palette look modern and new is to use shades in unexpected ways, like watercolor-style yellow and orange invitations, ombré gradients or even color blocking.
Also big? Toning down the color palette and adding neutrals and natural greenery is another look that's popular this season. With all of the natural beauty that summer has to offer, it's no wonder more and more couples will focus on the setting instead of colors for their wedding day.
Read on for 8 more of the hottest summer wedding trends!
Want more? Of course you do!
> 5 last minute tips for planning your summer wedding