The Knot Teamed Up With Butter London to Perfect Your Bridal Beauty Look
We can't get enough of these nail polish and lip gloss colors.
by The Knot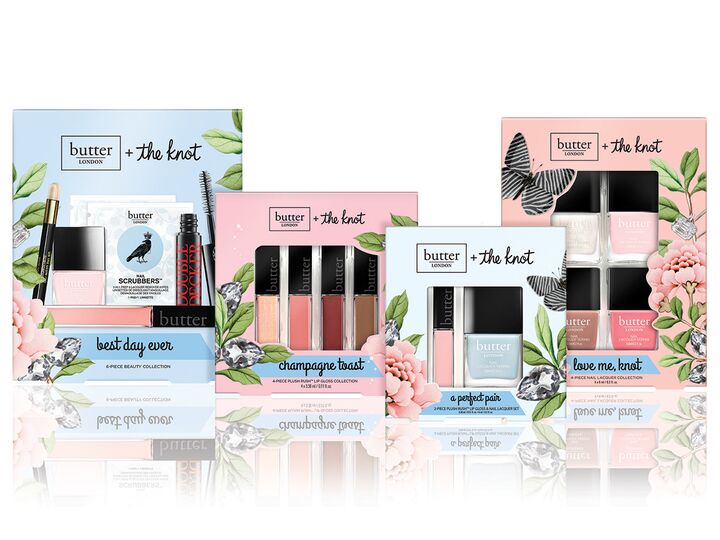 We cannot be more excited to team up with Butter London—the renowned cosmetic and nail polish brand—to bring you four limited-edition bridal beauty kits, perfect for all of your wedding events. Find four nail polishes (the bread and butter of the brand, if you will) in shades of white and pink in the Love Me, Knot kit, while Champagne Toast features four mini lip glosses to use throughout your wedding weekend in colors ranging from shimmering pink to raspberry rose. Our favorite kit (we may be biased) named Perfect Pair includes a lip gloss in First Kiss (a pearly, ballet pink) and a nail polish in a soft baby blue color—named The Knot, after yours truly. And the mother of all kits—Best Day Ever—offers six must-have beauty essentials: lip gloss, mascara, a shimmer pen, nail polish, a nail file and nail polish remover wipes. The kits retail from $12 to $29 and you can find them on TheKnotShop.com, ButterLondon.com or at your neighborhood Kohl's. These beauty kits will ensure you're ring-selfie ready and wedding day worthy. (Oh, and did we mention that these are great for gifting to your bridal party?) See photos of the items below!
Perfect Pair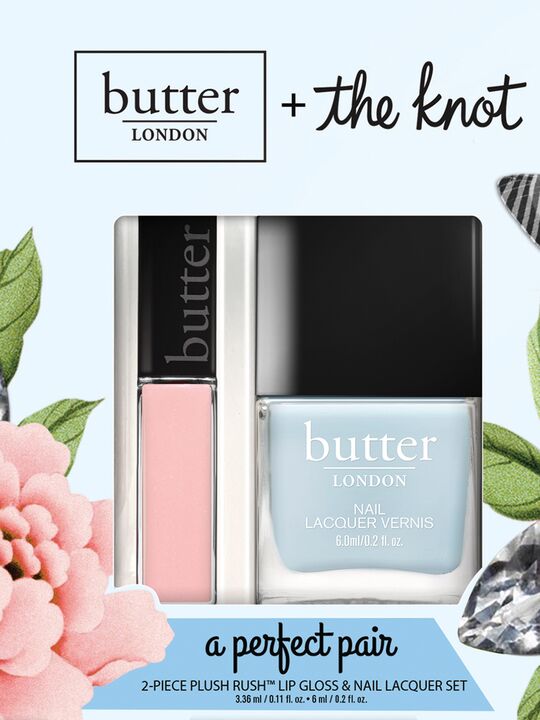 Butter London x The Knot Perfect Pair kit, $12, TheKnotShop.com

The Knot nail polish is your perfect "something blue":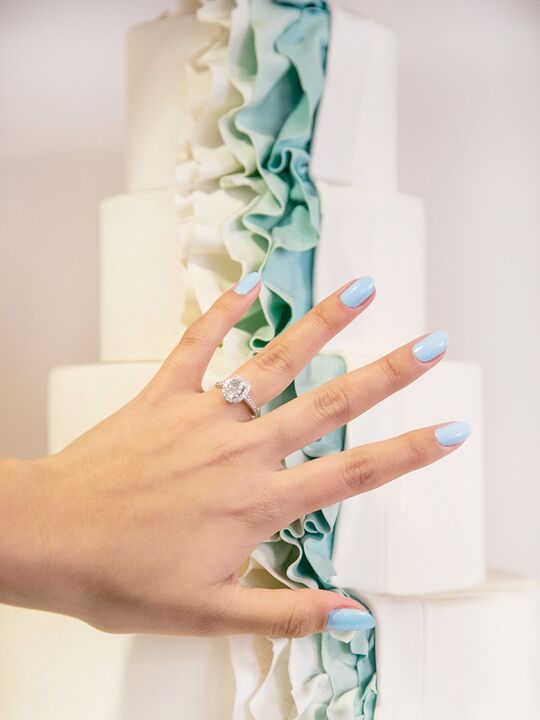 Champagne Toast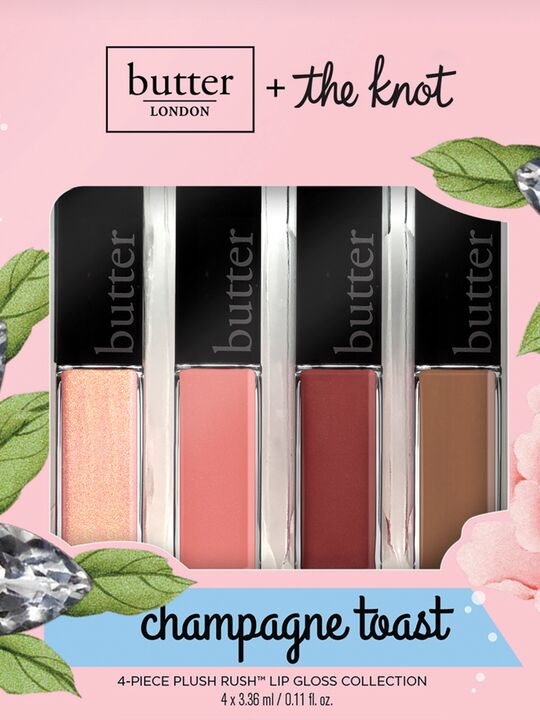 Butter London x The Knot Champagne Toast kit, $19, TheKnotShop.com
Love Me, Knot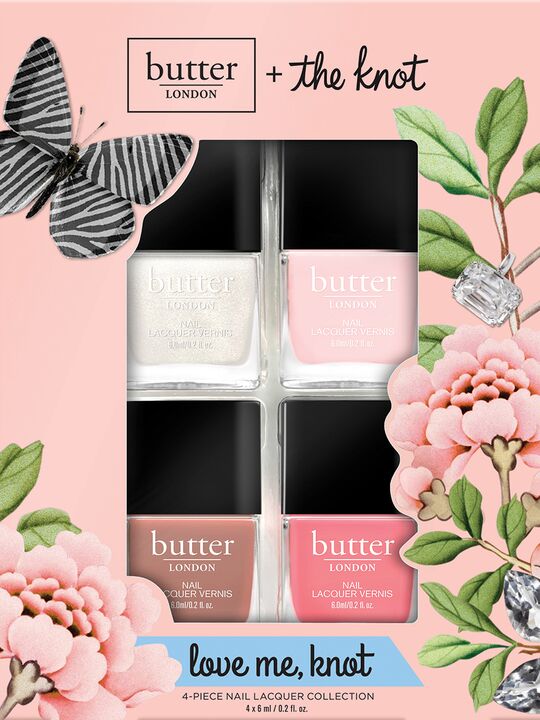 Butter London x The Knot Love Me, Knot kit, $26, TheKnotShop.com
Best Day Ever

Butter London x The Knot Best Day Ever kit, $29, TheKnotShop.com